1. Please use the search box to find the product that you are looking for or you can search a product using 'Equivalent Brands' or 'Generic Search' drop down.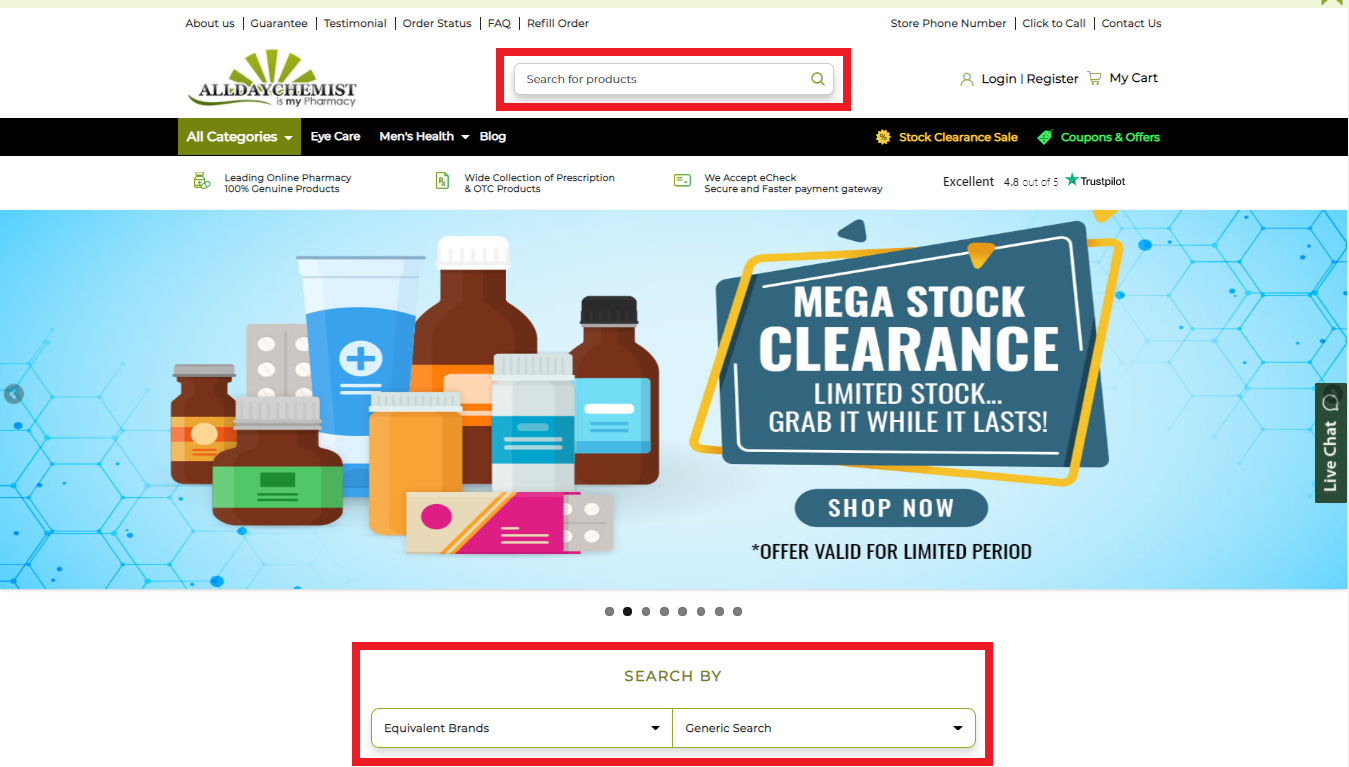 2. Click on the image of the product to go to the product page or you can select the number of packs through the drop down.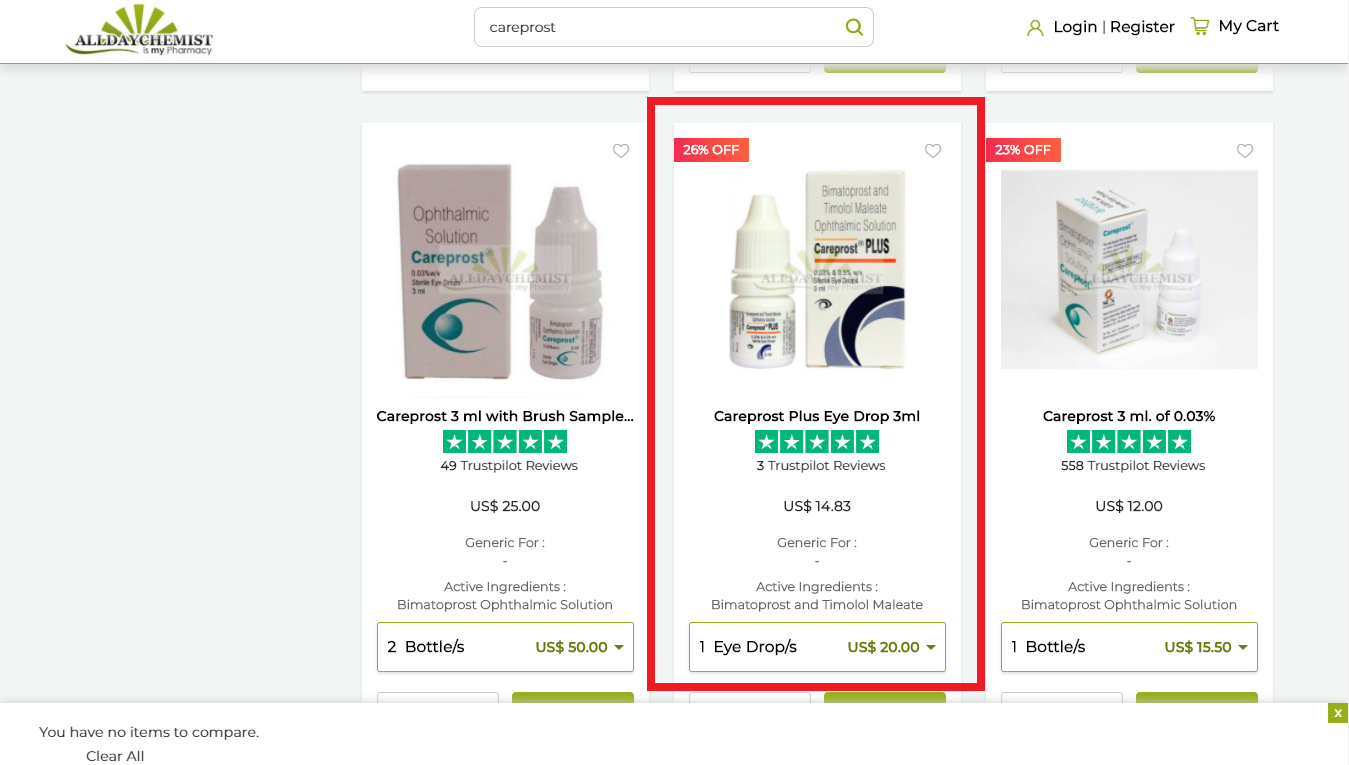 3.Update the product quantity in the drop-down and then click on the 'Add to Cart' icon to add the product to your shopping cart.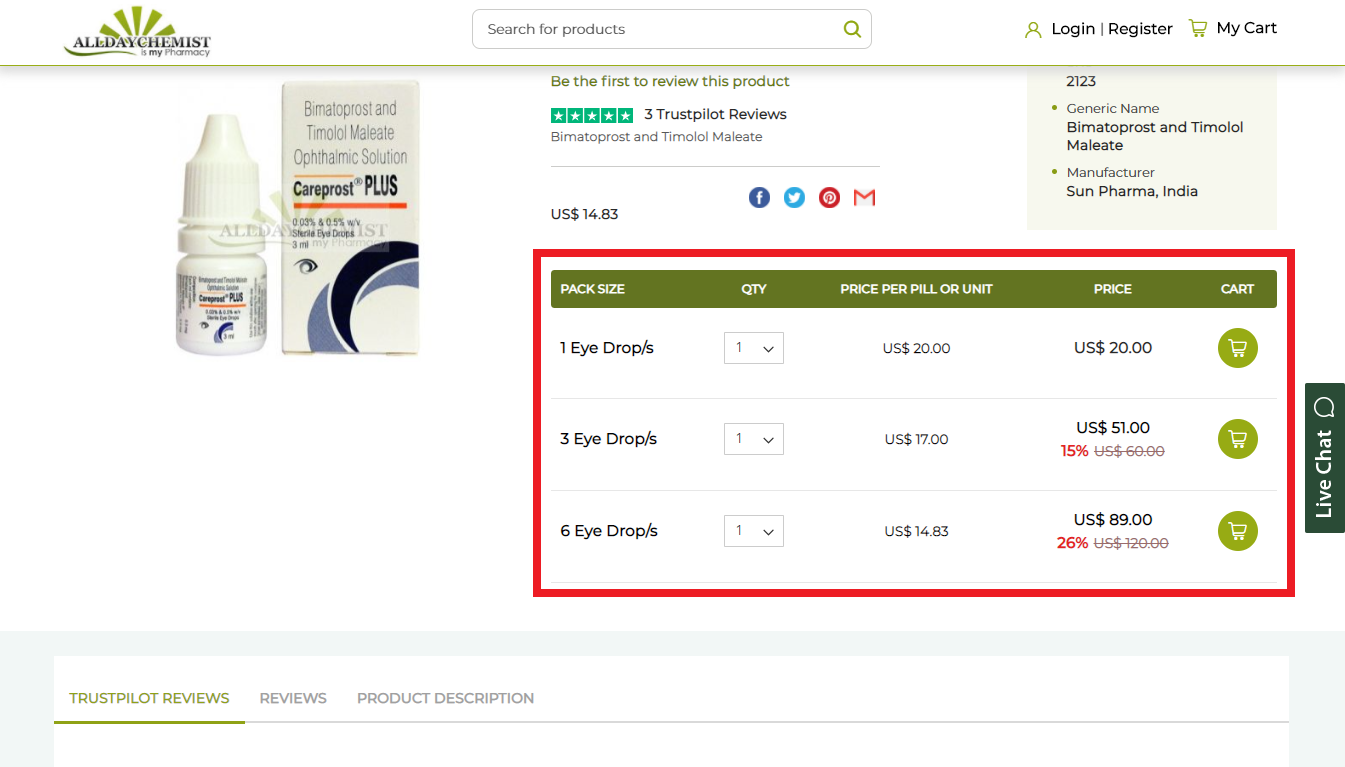 4.Now click on 'My Cart' and then 'Checkout' to proceed further.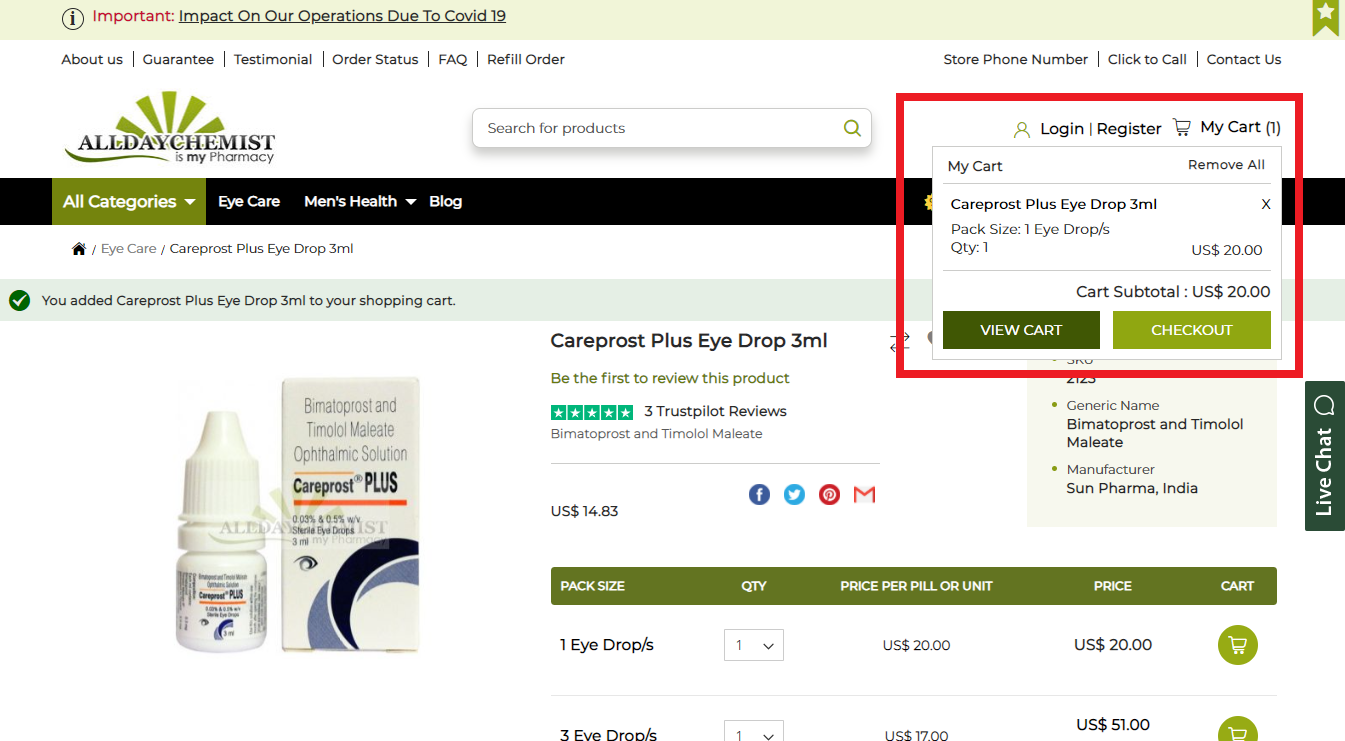 5. As pop up come out 'Create an account' if you are a new customer or 'Sign in' to you existing account using your credentials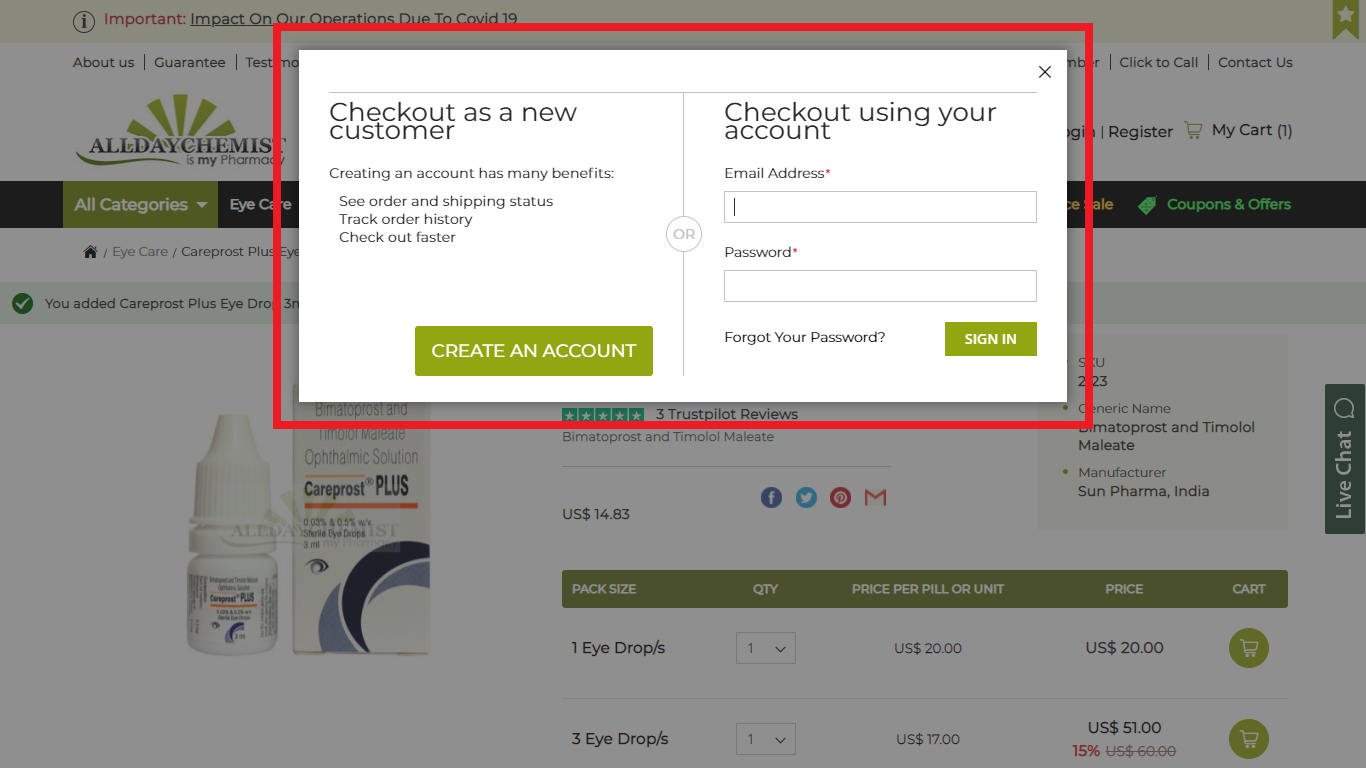 6. Add shipping and billing address, contact details and click on 'Save'.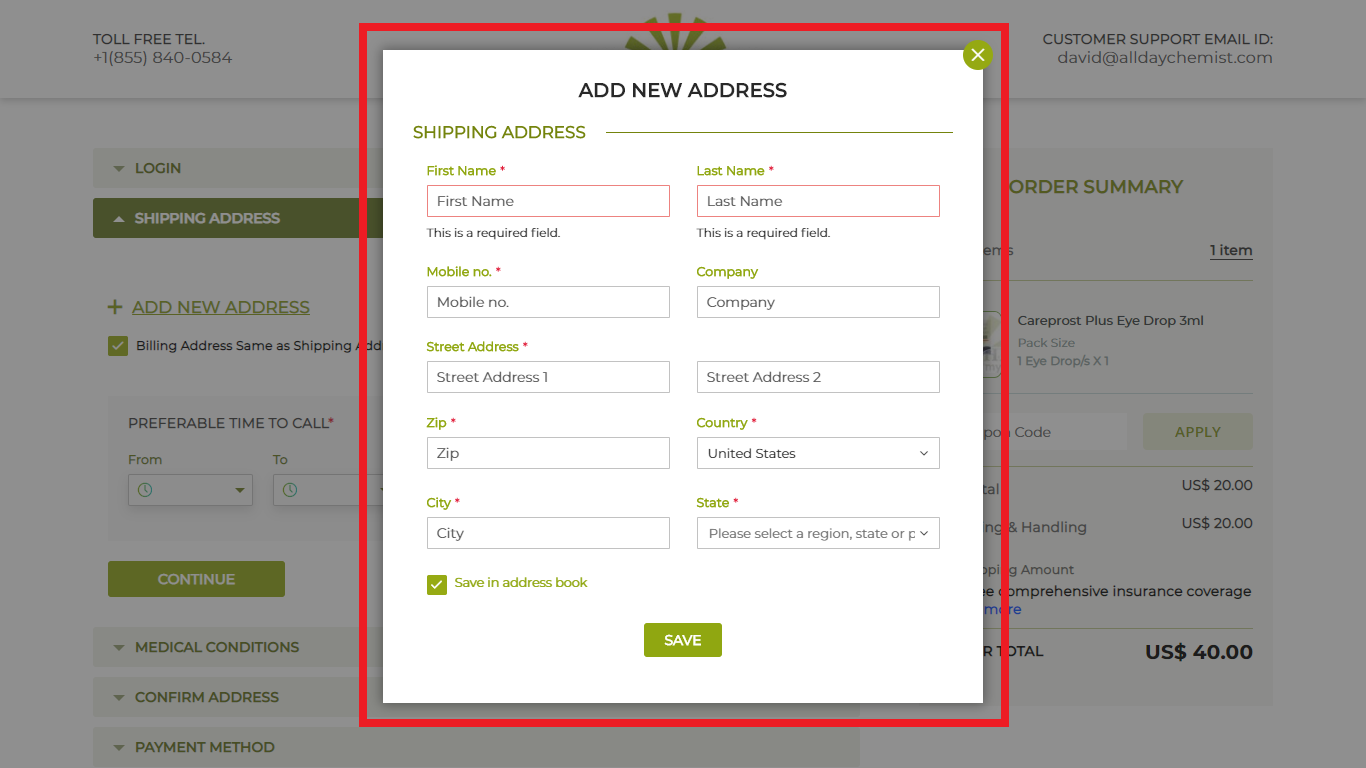 7. Select the 'Preferable time to call' from dropdown and click on 'Continue'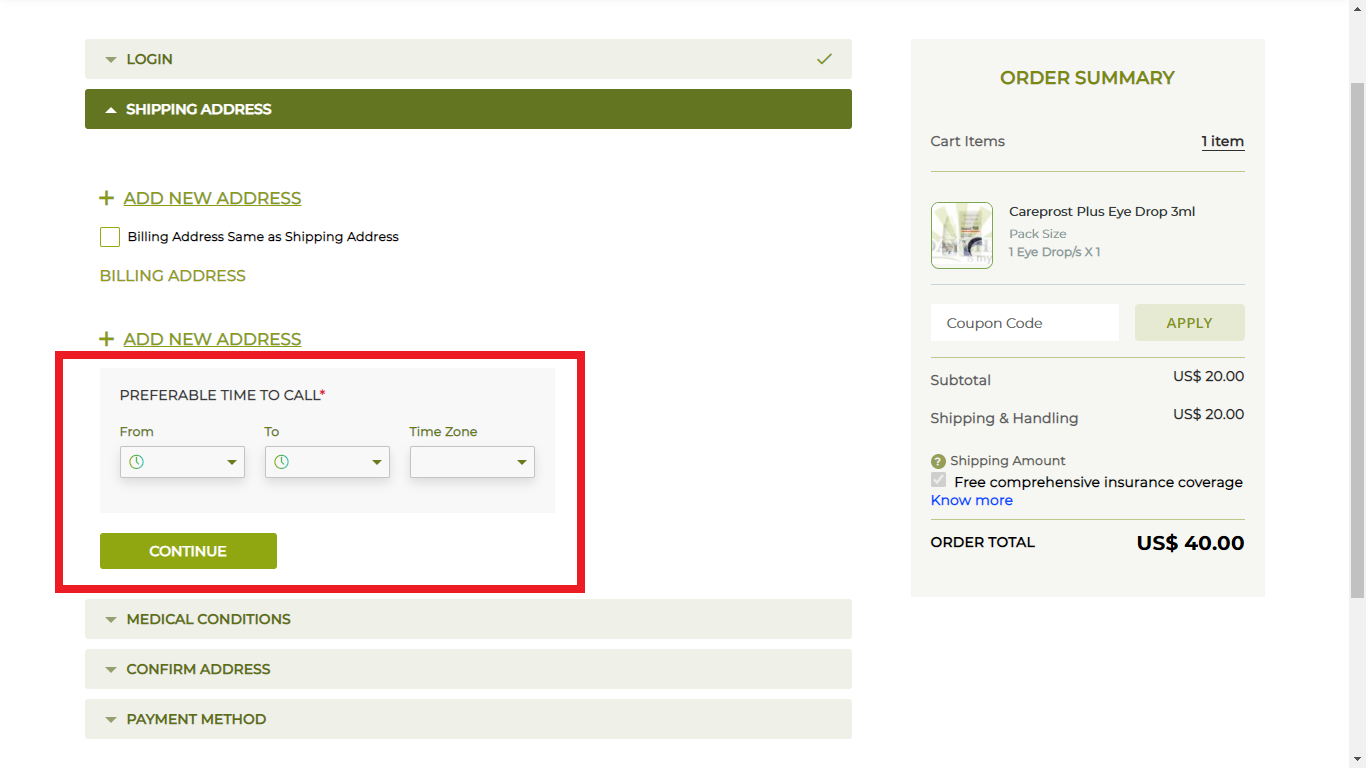 8. In 'Medical Conditions', enter details of drug allergies, current medications and treatments if any. Upload medical prescription by clicking on 'Choose file'. Prescriptions can also be faxed at +17602845903. Read the disclaimer and click on 'Continue' if you agree.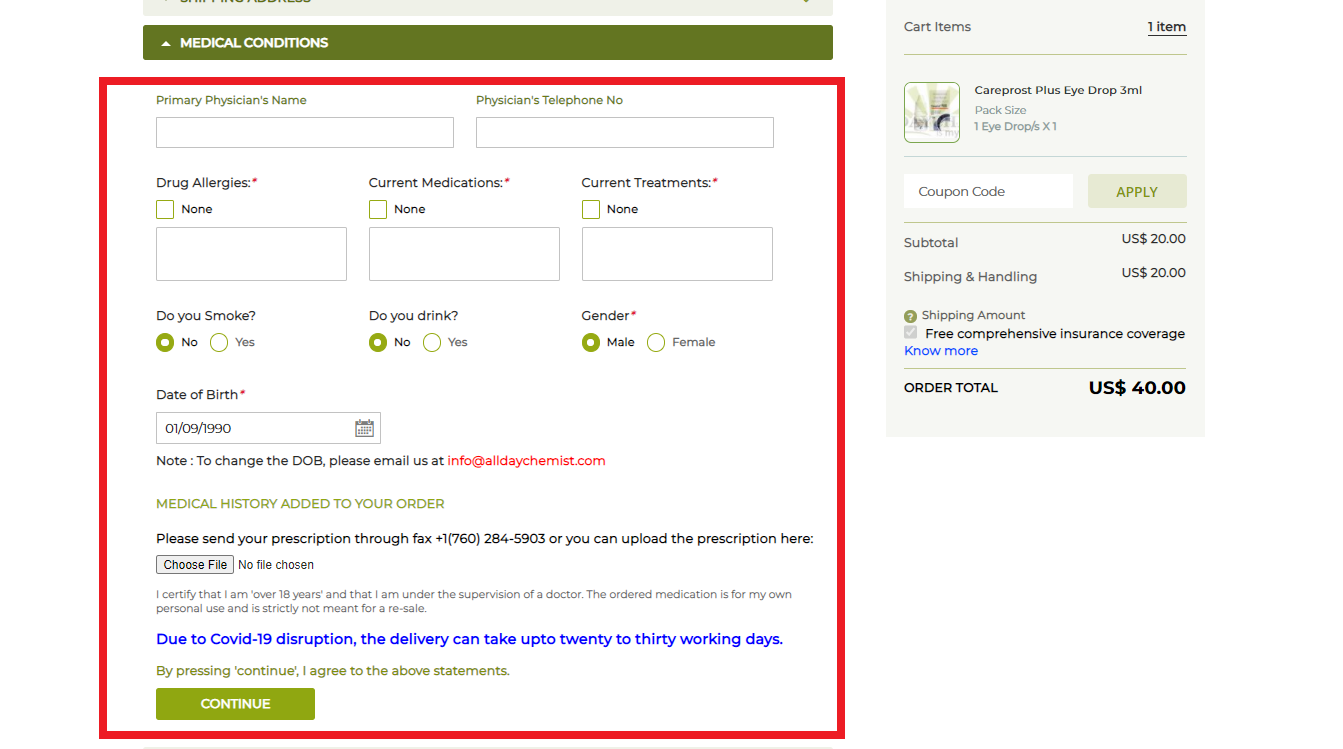 9. Confirm the shipping address you have entered and select correct option from 'How did you find us' dropdown. Now click on 'Continue'.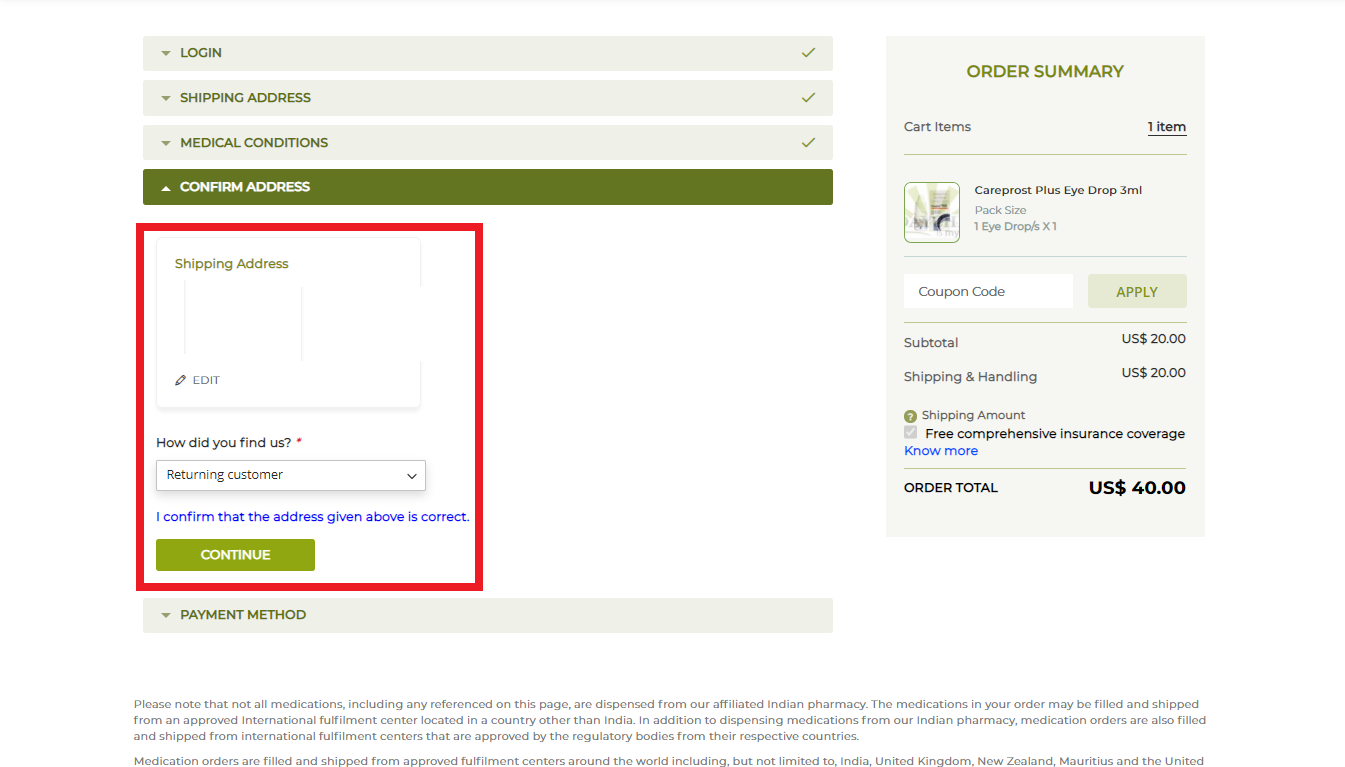 10. In payment method, choose a mode of payment by clicking on the relevant box, enter payment details, and make the payment.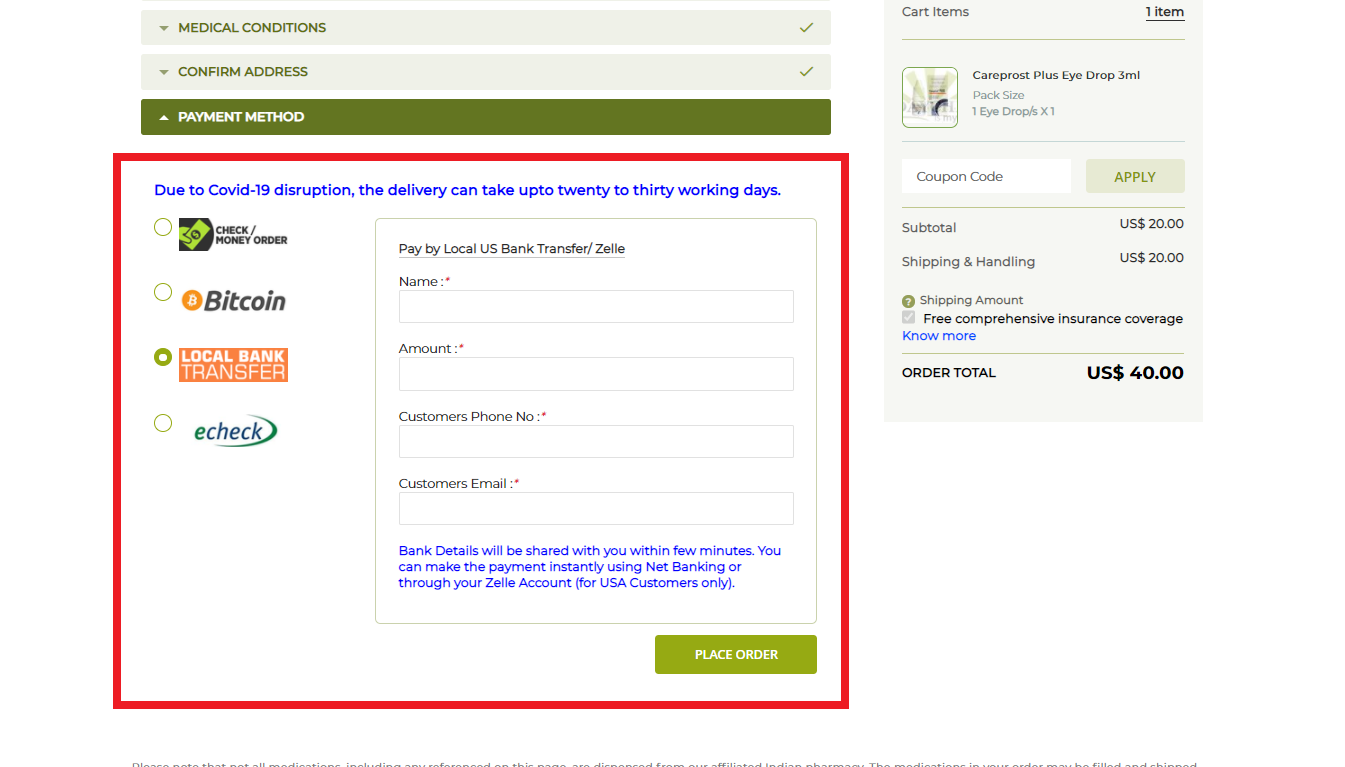 11. Note down the order number for your reference on the order confirmation page.