Visiting a doctor's clinic may be the last thing your mind allows, but regular health checkups may save your health and life for the rest of the years. This is especially crucial once you age. As we grow older, we tend to undergo some wear and tear and become vulnerable to certain health problems.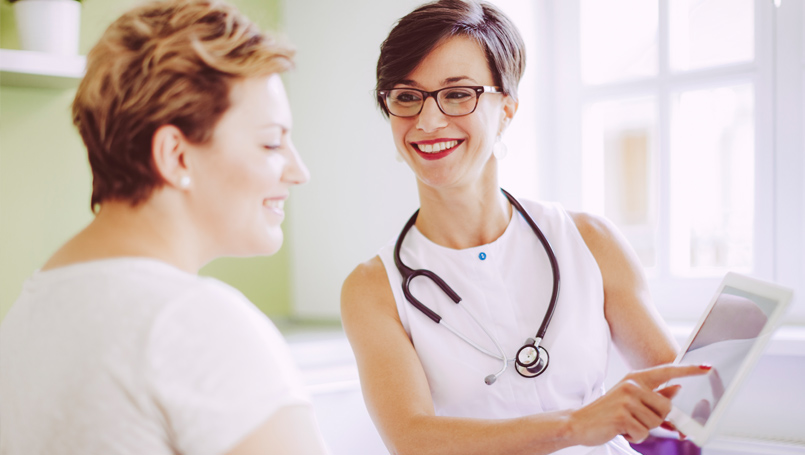 When we talk about the 30s, it is the time when we experience an extreme load of responsibilities, both personal and professional front. During these crucial years of our lives, there is often not enough time for fun activities or to focus on our mental and physical well-being. And this is the time when stress and anxiety take a toll on us. Hence, it is more important to opt for regular screenings and complete health checkups, no matter how busy you are. If you think only blood sugar and cholesterol profiles need to be checked regularly, think again; here are five essential medical tests every adult should schedule after age 30.
1. ECG tests – Heart complications wait for nobody and can strike at any point in time. An ECG (Electrocardiogram) test can help detect how healthy your heart is and can be used as a preventive tool in those who show symptoms of a heart problem but are at high risk of developing complications in the future. ECG screening results may help to recognize the risk factors, and based on the results, your doctor may suggest lifestyle measures and treatment options that can help protect your heart as you age.  
2. Lipid profile tests – A complete lipid profile test can provide details of cholesterol levels (the good and the bad ones) and indicate your heart health. Opting for a full body checkup once every two years can be helpful after 30. If you have a family history of diabetes, heart disease, or obesity, annual screening can offer you preventive benefits. A healthy reading is something like (Low-density lipoprotein) <130 and HDL (high-density lipoprotein)>60.
3. Liver function test – In liver screening, certain bodily enzymes, proteins triglycerides are measured, and the measurement determines how healthy your liver is and detects various infections such as hepatitis C. A liver screening can also determine the severity of the liver impairment and treatment. Getting liver chemistry tests done every other year could be a good measure once you reach the age of 30.       
4. Eye exam – An annual eye examination is necessary for eyeglasses and contact lens wearers, especially those entering their 30s. But even if your eyes are healthy and you have no risk factors for eye disorders, The American Optometric Association suggests a vision test every two years between 18 and 39. If you haven't done it before the 30, it is a good time to make an appointment with an ophthalmologist. Early eye issues could be detected on an eye screening exam that could help prevent serious eye conditions.
5. Pelvic exam and pap smear test – The pelvic exam, breast screening, and pap smear are recommended for women only. A few minutes of mild pelvic exam discomfort may protect you from cancer and diseases that can contribute to fertility. Pap screening usually starts at the age of 21. A routine comprehensive checkup is suggested every three years for women ages 21 to 65. For females ages 30 to 65 who have a normal Pap test with a negative HPV test, screening can be performed after five years. Women after age 21 who are sexually active may also need chlamydia, gonorrhoea, and HIV screening. Also, women should get a mammogram every two years to determine the risk of breast cancer.    
Prevention is the key!
Preventive care can help avoid potentially serious health problems and obtain early diagnosis and treatment. Generally, the sooner your doctor identifies and treats a medical condition, the better the outcome. A preventive health visit can help you find how healthy you are now and your health conditions before they become troublesome. You and your doctor can work to select the care that may be appropriate for you.
Recommended prevention services may include effective screening programs that can benefit public health. From your 30s, even if you feel healthy, you must know our body begins to march slowly as we age. So do not ignore the importance of preventive health checkups; get yourself booked with a few of these tests; the benefits far outweigh the expenses.    
Read More: Tips for Choosing High-Quality Eye Care Products
The following two tabs change content below.