A daily skincare routine is crucial in maintaining radiant and youthful skin. It involves steps that help cleanse, tone, exfoliate, moisturize the skin, and treat specific skin problems. This information guide will help you customize the best skincare routine to incorporate good skin care habits and maximize the results you receive from your best skin care products.
About Skincare
Skincare might be quite trendy, especially among beauty trenders, demonstrating everything from facial streaming to trying skincare products like rollers on social media. However, no matter what's giving you benefits has both cosmetic and medicinal properties.
Furthermore, you can slow down ageing with a good skin care regimen and reduce the appearance of dark spots, wrinkles, and sun damage. You can also address minor skin care concerns, such as fine lines, oiliness, or dryness, with the best products online.
It is not enough to just have beauty and skin care products. To increase the effectiveness of products, you also need to apply them appropriately or in the correct order. The Internet suggests many beauty products, like the best acne products etc., but is it right to trust these beauty products online?
Your skin care regimen will depend on your skin type, the ingredients of skin care products, and the time of the day. However, it is best to apply in order of texture, from thinnest to thickest, since thin formulations cannot penetrate thicker ones. One can easily find the best skin care products online at an affordable rate.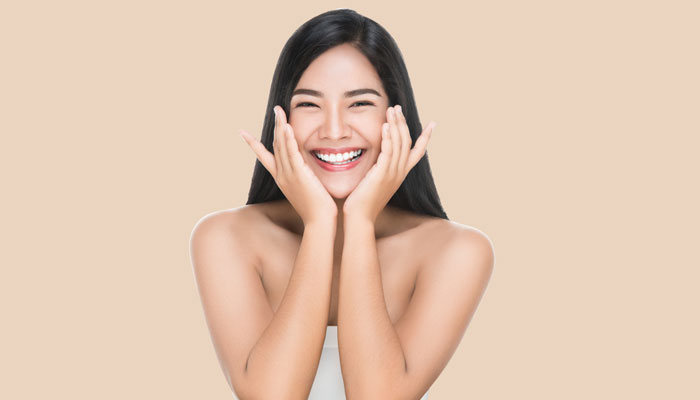 The Perfect skincare routine 
Skincare shouldn't be complicated if you don't want it to be, but generally, the ideal skincare routine order help ensures the beauty and skincare products you will use is most effective. Three basic skin care steps include cleansing, moisturizing, and using sunblock of at least SPF 30. Your morning must start with those basics: washing your face with a cleanser, slathering on a moisturizer, and then putting on the protection that comes with sunscreen. You can use a moisturizer with an SPF of at least 30 and broad-spectrum sun protection.
When picking sunscreen, you may have to choose between mineral or chemical sunscreens. Chemical ones have ingredients like avobenzone that absorb the sun's ultraviolet rays like a sponge and then release them in heat. Mineral sunscreens have mineral ingredients, like titanium oxide and zinc oxide, and create a barrier that blocks the sun's rays. Some people find that mineral sunblocks do not blend properly with their skin or makeup, though it takes some trial and error to find the appropriate one that suits you.
On the other hand, your night skincare routine might include some more steps. If you wear makeup or sunscreen daily during the daytime, you may find your cleanser can't help you remove all makeup and still leaves your skin feeling greasy.
If you apply heavy makeup, you might benefit from double cleansing, which means you rinse with an oil-based cleanser followed by a water-based cleanser or a make remover to remove anything left behind. But if you don't apply makeup, double cleansing is not needed.  After cleansing, use serum, toner, face exfoliator, or prescription topical application, depending on your skin problems.
You need to seal these skin care steps with a good moisturizer. You can also use your daytime moisturizer with SPF. However, you might find that a thicker formulation works better at night because you don't need to worry about putting makeup in over it, and you don't need to be concerned about sun protection while sleeping.
If you also wish to follow the trend, you might finish your skincare routine with a facial oil as your moisturizer. But be cautious if your skincare routine is oilier. Although oils offer superior hydration, they can come with a high risk of clogging pores. If you fear clogged pores, you can hydrate your skin with oil-free serums containing ingredients like hyaluronic acid might be a better formula for you. If you are lucky not to have oily or acne-prone skin, a facial oil might work well for you.
Apply eye cream
You can apply regular moisturizer to your under-eye area, but if you decide to use the best eye cream for wrinkles, you will typically want to layer under moisturizer since eye formulations tend to be thinner than face moisturizers.
Addressing signs of ageing with retinoid
Some common signs of ageing are photodamage, dark spots, fine lines, wrinkle, and sagging skin. Retinoids, a form of vitamin A, work by stimulating a process that includes the shedding of skin cells, resulting in smooth skin and a significant reduction in signs of ageing and acne. Synthetic retinoids like Tretinoin and adapalene are the most effective acne skin care products. If you use Tretinoin to address fine lines, use it around age 30 to get perfect young skin. Retinoids are also well for causing severely dry skin, peeling, or, ultimately, irritation. So, it's important to apply them a few times a week, followed by the best cream for dry skin face right after using them.
Also Read: Top Foods Good for Healthy Skin
The following two tabs change content below.