Sex is considered good for health as it is known to increase blood circulation, reduce depression, soothe chronic pain and maintain the joys of living. Men who face sexual problems may experience symptoms such as low libido, erectile dysfunction, genital infection or sexual pain. Many serious health problems like diabetes or heart diseases can cause these symptoms.
Men who are facing erectile dysfunction (ED) can take a sign of relief as there are many treatments available to treat it. In 1998, the first treatment for ED was introduced in the form of oral erectile dysfunction or Viagra (sildenafil). Since then, scientists have come up with many new ED treatments that include over-the-counter pumps, surgical implants and suppositories.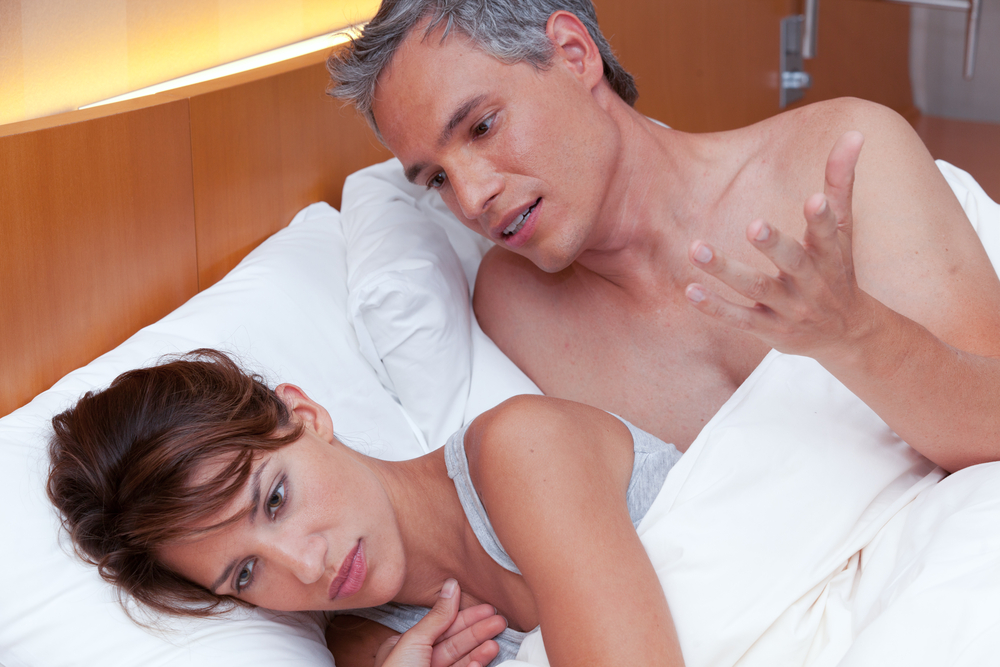 Causes of Erectile Dysfunction
In the olden days, doctors associated erectile dysfunction with psychological factors like depression or anxiety. However, in reality, it is usually caused due to physical illness. Physical erectile dysfunction mostly occurs over a long period of time. There are several factors that can lead to erectile dysfunction. We have listed down some of them below.
Physical illness: The most common cause of erectile dysfunction is associated with conditions that affect the blood flow in the penis. Diabetes, hypertension, high cholesterol, smoking and obesity are linked to erectile dysfunction.
Psychological factors: The sexual drive or performance of men can get affected due to stress. Men experiencing problems at work, relationship difficulties, financial worries or psychiatric conditions may deliver poor sexual performance. These can result in a failed erection.
Combination of both: Men who are anxious to maintain an erection when they have physical problems may give poor sexual performance. This complicates the problem even further.
Unknown causes: There are some instances when the cause of erectile dysfunction is neither physical nor psychological. There is a possibility that a vascular disease may be an underlying problem in such a case.
Diagnosis of Erectile Dysfunction
It is necessary that a doctor should examine ongoing erectile dysfunction. It is considered normal to experience erectile dysfunction occasionally. However, ongoing erectile dysfunction can be a symptom of a major physical illness. So, it is necessary to visit a doctor who would thoroughly investigate any ongoing problems that one may be experiencing. Some of the illnesses that cause erectile dysfunction include heart diseases, blood vessel diseases, high blood pressure, high cholesterol or diabetes. There are certain tests that determine whether the blood flow to the penis has been affected.
Treatment for Erectile Dysfunction
There are several types of treatments available for erectile dysfunction. These include pills, injections, suppositories, pumps, constriction rings, implants and surgery. Let's check out some of the common treatments used for erectile dysfunction.
1. Pills
The most common pills and medicines used to treat erectile dysfunction include Viagra, Cialis (tadalafil) and Levitra (vardenafil). These pills are safe and help to relax the muscle in the penis. They also increase the blood flow that aids in erection.
2. Injections
When oral medications don't yield positive results, the doctor may recommend injecting medication into either the base or the side of the penis via a tiny needle.
3. Suppositories
Men who don't prefer injections can use a suppository known as MUSE. It contains the drug alprostadil which is inserted into the urethra.
4. Pumps
Penis vacuum pumps are pretty effective for increasing the blood flow to the penis. They are easily available over-the-counter at AllDayChemist, a well known online pharmacy.
Apart from the erectile dysfunction treatment methods mentioned above, there are many others that help in treating this problem. It is also necessary to take health supplements that are available for men. This can help in keeping men's health intact during the treatment for erectile dysfunction.