Hypertensive patients are prescribed to take high blood pressure medications and follow lifestyle modifications to control their blood pressure levels. Keep on reading to know more about blood pressure medicines.
If you are dealing with hypertension (high blood pressure), you and your doctor need to work together to gain control over it. High blood pressure usually has no warning symptoms of high blood pressure, and many people are unaware they have it. That's why doctors call it a silent killer. You could have this condition for years and not know it. Getting your blood pressure checked is the only way to understand whether you have high blood pressure.
High blood pressure usually develops over time. When your blood pressure readings are 180/120 mmHg, you may develop symptoms like headaches, nosebleeds, or heart palpitations. This is considered a hypertensive crisis that requires immediate medical attention.
Causes of high blood pressure involve unhealthy lifestyle choices, such as not getting enough physical activity. Certain health conditions, such as diabetes and obesity, can also increase the risk of developing high blood pressure. Pregnant women may also develop high blood pressure.
How can you prevent and manage high blood pressure?
Many hypertensive patients can lower their blood pressure to a healthy range by making appropriate lifestyle changes. Talk to your doctor about the following:
Managing stress
Eating a healthy diet, including limiting salt and sodium intake
Not smoking
Keeping a healthy weight
Doing at least 30 minutes of exercise a day
You should speak to your doctor if you have high blood pressure. You can help protect yourself against complications such as heart disease and stroke by taking appropriate action to lower blood pressure. Your doctor will tell you if you require high blood pressure medications based on your blood pressure measurements over a period. Do not forget to note your readings if you measure your blood pressure with a home BP monitor kit.  
There is a variety of high-BP medicine that works in different ways. Blood pressure medicines help you get rid of water, which maintains the level of water and salt in your body. Your doctor will decide the best high blood pressure treatment for you. You may be required to take more than one type of medicine to gain control of your blood pressure. Your doctor will tell you how long your blood pressure drug will take to work.  For your medicine to be effective, it is important to take your blood pressure drug exactly as prescribed. Do not discontinue treatment without discussing it with your doctor, as this could result in serious health issues.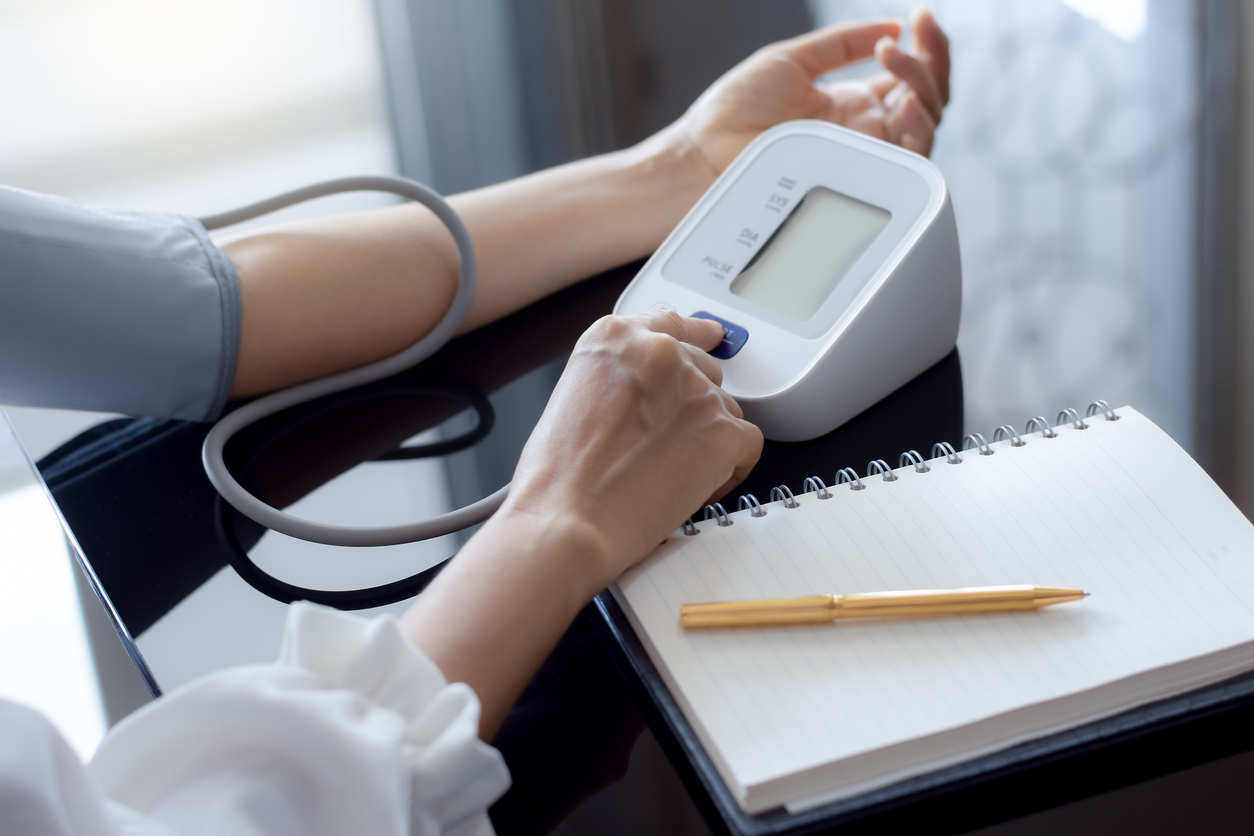 What are the risks & benefits of taking blood pressure medicines?
Blood pressure drugs can help maintain blood pressure levels and significantly reduce your risk of heart attack, heart disease, and stroke. Generally, the risk of taking blood pressure medicines is low. However, all medicines are associated with risks. Speak to your doctor to know about these risks.
What are the adverse effects of blood pressure medicines?
In most cases, blood pressure medicines do not cause side effects. The side effects of mild blood pressure medication include headaches, stomach problems, or swelling in the legs or feet. Concomitant use of certain over-the-counter medicines, such as nasal decongestants, can also cause a rise in blood pressure levels and interact with blood pressure drugs. Let your doctor know about any medicines or supplements you are already taking. Discuss with your doctor if you have any doubts about the side effects of blood pressure medication. Your doctor will help you to know the best blood pressure medicine, its benefits, risks, and any other health complications you may have.
How do you know if you need medicine for high blood pressure?
High blood pressure increases the risk of heart-associated complications as the condition progresses. Medications can effectively lower blood pressure. The risk of long-term health consequences also depends on many other factors.  A decision to take high bp medicine is a long-term decision. So, the pros and cons of the various treatment options are worth considering. Slightly high blood pressure can often be reduced by eating less salt and exercising more. If these lifestyle changes aren't effective, treatment with high blood pressure medicine is considered.
Conclusion
High blood pressure is a serious concern but a silent condition that can cause serious health complications over the years; seeing a doctor for regular check-ups can help you monitor blood pressure readings. Knowing your blood pressure levels is the initial step toward making lifestyle changes that help to keep your arteries healthy.
Read More: What is Hypertension or High Blood Pressure?
The following two tabs change content below.