In addition to sildenafil citrate, other medicines for erectile dysfunction available in the United States include Tadalafil and Vardenafil. These all enhance blood circulation to the penis.  
Oral Pharmacotherapy
What is the best medicine for erectile dysfunction?
Well, three potent, selective PDE5 inhibitors (PDE5Is) have been clinically approved for the treatment of ED. They are not initiators of erection and require sexual arousal for an erection to occur. Effectiveness is defined as rigidity sufficient for vaginal penetration. The cost of ED medicines varies considerably, depending on the pharmacy price. You can buy medicines to treat erectile dysfunction online at the best price. 
Sildenafil (Suhagra 25 mg, Caverta 50 mg, Kamagra chewable tablets 100 mg, Penegra 100 mg, Manly 100 mg):
Sildenafil is effective following 30 to 60 minutes of administration. Taking the ED pill just after consuming a high-fat meal may reduce or prolong absorption. This medicine comes in 25, 50, and 100 mg doses. The suggested starting dose is 50 mg and adapted to patient response and adverse effects. Effectiveness may be maintained for up to twelve hours. According to data, efficacy rates for erections sufficient for successful intercourse are 56%, 77%, and 84% in men taking 25, 50, and 100 mg of sildenafil, respectively.  Sildenafil is by far the best medicine for erectile dysfunction without side effects.   
Tadalafil (Ceebis 20 mg, Modula 5 mg, Megalis 10 mg):
Tadalafil is another medicine to help erectile dysfunction in men. It is effective from half an hour of taking it, but its peak efficacy occurs after about two hours. Effectiveness is maintained for up to 36 hours and is not affected by food. It is used in 10 mg and 20 mg doses. The suggested initial dose is 10 mg, and the treatment is followed further as response and side effects. The formulation is known to improve erections in difficult to treat subgroups.  
Vardenafil (Valif 20 mg, Lofatra 20 mg):
Vardenafil is effective thirty minutes after administration. A fatty meal may reduce its effects. It is used in 5, 10, and 20 mg doses. The suggested dose is 10 mg and adapted according to the response and side effects. Vardenafil is also effective in improving in difficult to treat subgroups.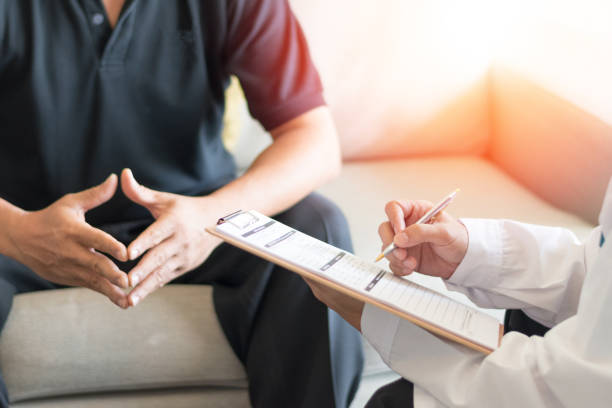 How well do ED drugs work?
ED medications produce an erection sufficient for intercourse in about 70% of men who use any of these medications. But the results may vary from one individual to another. A man dealing with nerves or arteries damaged by prostate surgery, diabetes mellitus, or cardiovascular disease will not respond as strongly as ED medications. These are some cases where none of these medicines work.  
How soon the medicines for erectile dysfunction begin working ranges is 15 to 60 minutes. Neither sildenafil nor tadalafil will work if you take them after a meal, which blocks the absorption. The onset time determines how soon you engage in sexual activity. ED drugs don't work well without sexual stimulation. During sexual stimulation, you need to be with your partner and have foreplay.     
How long do ED medicines last?
These pills break down at different rates in the body. The durations of actions range from four hours to more than a day. Each dose should be sufficient to provide a satisfactory cycle of intercourse, from erection to climax. Will it last through another cycle? Well, it's not guaranteed. To have sex more than once a day, tadalafil pills could be your best friend.  
What are the side effects of ED medicines?
The most common side effects of ED medicines include flushing, headache, nasal congestion, diarrhea, vision problems, rash, and dizziness. A man who has an erection that lasts four hours or more requires immediate hospitalization or risk permanent damage. None of these ED pills is safe to take with heart medications called nitrates because they could cause a life-threatening drop in blood pressure. Many men take drugs to reduce urinary symptoms, called alpha-blockers, which can cause a drop in blood pressure, so take them at least four hours apart from ED medicines. Your doctor may start the treatment with the lowest dose of the ED if you already take an alpha blocker or may prescribe alpha-blocker tamsulosin, which affects blood pressure less.  
Erectile Dysfunction & Heart Health
ED is often an early warning sign underlying heart complications, such as clogged arteries, also referred to as atherosclerosis. It can predate a diagnosis of heart disease in a few years. There is not enough evidence, but following a healthier lifestyle can reverse erection problems.  
Conclusion
In combination with sexual stimulation, erectile dysfunction drugs can produce an erection sufficient to have satisfactory intercourse. All the medicines for erectile dysfunction are used as needed for sex and then wear off. The oral medicines help the symptoms but do not fix the underlying problem in the penis. If medical treatment doesn't work, changing the dosage as prescribed by the doctor may help.