We ladies have the pressure of looking prim and proper all the time, going as natural is a hard task. When our cosmetic industry has products to reframe and carve our look in a swipe, very few people prefer to be going with natural methods.
Today's beauty market is flooded with makeup items including skin correcting foundations, primers, concealers to fix imperfections, and lip products, but the most popular are eye makeup products.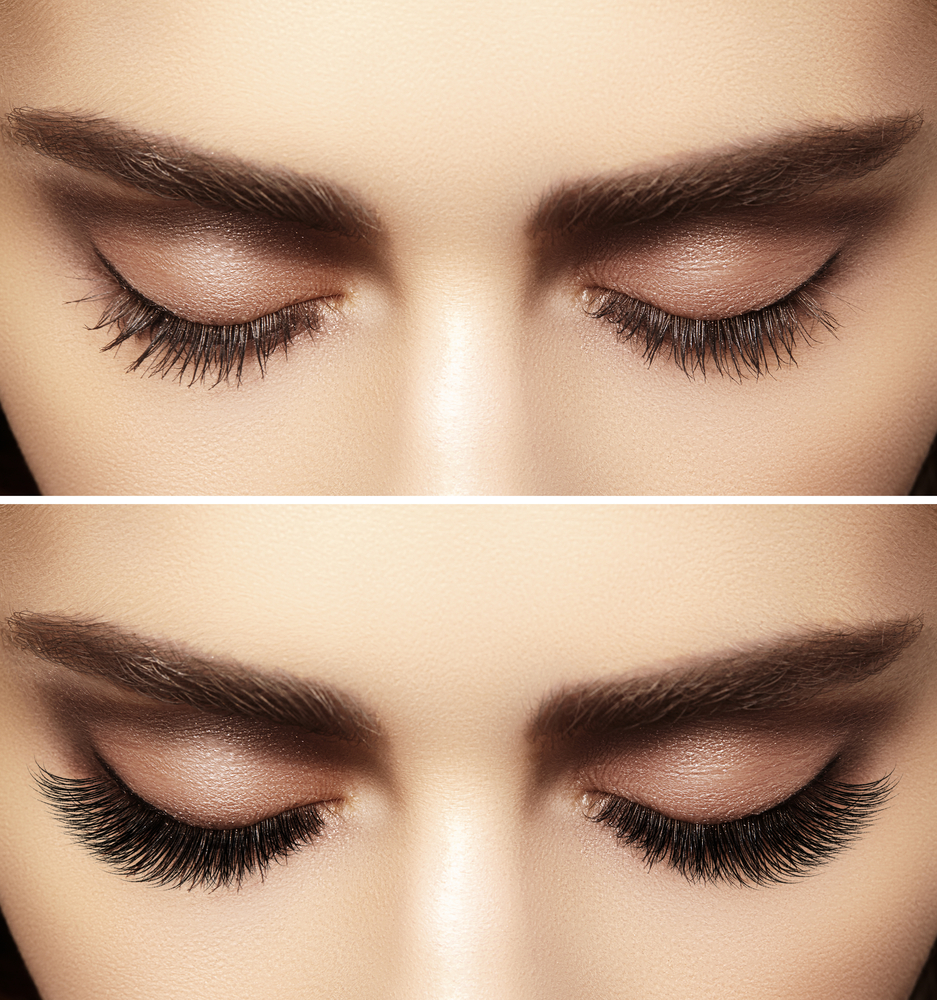 According to a survey report, eye cosmetics such as mascaras, eyeliner, and eyeshadows are the highest selling products. The reason for their popularity among women all over the world is simply because the eyes are the most distinguished features that could enhance or ruin your whole look.
Careprost to make your eyes pretty and attractive
In the case of hypotrichosis, an individual has very thin and sparse eyelashes, which become a barrier to the beautiful looks of a woman. Such ladies try to make for thin and insufficient eyelashes by applying tonnes of mascara, but even the eye cosmetic cannot do justice.  Besides, eye cosmetics like eyeliner and mascara have their own side effects that come with a short life. Therefore, in order to fulfill the desire of having long and lustrous eyelashes, there is a need for a more permanent and a safer solution to enhance the appearance of eyelashes. Careprost eye drops are one such efficient ophthalmic preparation that gives you the most luxurious eyelashes of the youth. Buy Careprost on a reasonable from alldaychemist.com, a popular Careprost USA seller.
The Careprost eye drop is the absolute best product in the market that gives you the most fluttery and dense eyelashes. The ophthalmic solution not only restores lashes, but also makes them grow longer, thicker, and darker than you ever dreamed.
Careprost for fuller eyelashes and brighter eye
Careprost is definitely a revolutionary formula that could naturally grow your eyelashes. The eye preparation will make your eyelashes grow a lot longer, thicker, as well as darker as compared to your original lashes.
Careprost is a generic version of Bimatoprost ophthalmic solution.  It is an exquisite formula used to treat troubles of hypotrichosis in adults. The remedy is extremely beneficial in alleviating the condition of short and sparse eyelashes, making them lengthier, denser, and beautiful. The ophthalmic preparation is also proficient in treating open-angle glaucoma in adults.
The key ingredient Bimatoprost performs its working by reducing the intraocular pressure by increasing the aqueous drainage humor that subsequently treats open-angle glaucoma in adults. For the treatment of hypotrichosis, the active ingredient acts on the hair cell cycle; it shows its action by extending the growth phase and declines the telogen (resting phase) that increases the length of eyelashes and make them denser.  Get this amazing ophthalmic solution from the best Careprost USA seller i.e. alldaychemist.com at the lowest price.
Get visually tempting eyelashes by using Careprost eye drops
Bimatoprost ophthalmic solution 0.03 for eyelash growth, take a drop on the applicator brush and apply to your upper lash line. Close your eyes for a few seconds and repeat the same process on the other eyes as well. Avoid direct contact with eyes, nose, and mouth. If the solution drops anywhere on your face skin, immediately wipe out the area to avoid the unwanted hair growth. If you want to use it for your open-angle glaucoma, tilt your head back and pull your eyelids with your clean hands and insert a single drop into the affected eyes. Some side effects that are likely to occur with the use of Carepost eye drops are itching, redness in the eyes, itching and burning sensation, the feeling of having something in the eye, excessive watering of the eyes.
Safety measures that require to be taken with the use of Careprost eye drops
Do not use Bimatoprost ophthalmic solution 0.03 for eyelash growth with other eye medications.
You should remove your contact lenses while using the solution.
You are advised to wait for at least fifteen minutes before reinserting the contact lenses after using the eye drops.
Exercise caution while using the product in pregnant, nursing mothers, elderly women, and children.
Anyone who is under the age of 18 years should discuss the physician about the risk and benefits of using Careprost eye drops.
The following two tabs change content below.
Max Jones
A compulsive reader and a writer with a diploma in nutrition and diet. In my free time I love to explore my city while I promote pedal-biking.