Can You Buy Prescription Drugs Online?
Yes, buying prescription medicines online and other health care products can be easy if you use a reliable and authentic platform for your purchase; only ensure that you do it safely.
Buying prescription medicines online is becoming increasingly common worldwide; more and more consumers are replacing a trip to the local drug store with a simple click to the internet. Hundreds of websites sell generic drugs online, supplements, and other health care products. Many legal internet-based vendors deliver genuine products and offer convenience with complete privacy. These websites use certain safety measures to protect the privacy of their customers. Many consumers worldwide can use these services with the same level of confidence that they have in their local pharmacist. Some of these online pharmacies are a part of large pharmacy chains, while some are set up as local pharmacies to serve their customers electronically. But it is also especially important to be careful while buying generic drugs online. There are a lot of pharmacies that sell products that are not approved by the drug administration and have not been checked for safety and effectiveness. Some websites may not follow the guidelines to protect consumers' private information. Purchasing medicines from such an online store may increase your risk of developing serious health complications. You may end up receiving products that are not safe to consume and may interact with other medicinal products as well.
For some people, buying prescription medicines online offers a range of advantages to online pharmacy offers. These advantages include:
Great availability of a wide range of medications and health care products for people who live far from the local pharmacy or are confined to their places because of a medical condition
Easy access to source medications to place the order
Greater convenience from the comfort of your home
Access to written information about the product, including usage instructions, precautions, and side effects.
Huge discounts and offers with free shipping options
The ability to get products delivered to your doorstep without any hassle.
 Tips to Buy Medicines Online
There are several conditions to be aware of while shopping online, especially regarding medicines and health care products. We have gathered a handful of tips that makes it easier to understand shopping for medicinal products.
Choose Online Source Carefully
Many websites sell medicines online. It is important to find a reliable source, but it is not necessarily easy. Here's are a few questions that one should keep in mind while assessing an online pharmacy:
Is it apparent who is behind the online source; information, products, and services offered?
If the website contains advertisements?
Has the website been updated recently?
Moreover, some signs can make you suspicious of your online source:
When prices are too good to be true
When a medicine can only be purchased for a limited period
You should know your source to make sure it's safe. Be sure your privacy is protected. Look for security policies that are easy to understand. Do not give any personal information such as credit card details, health history, or other personal details unless you are sure the website will keep your information safe and private.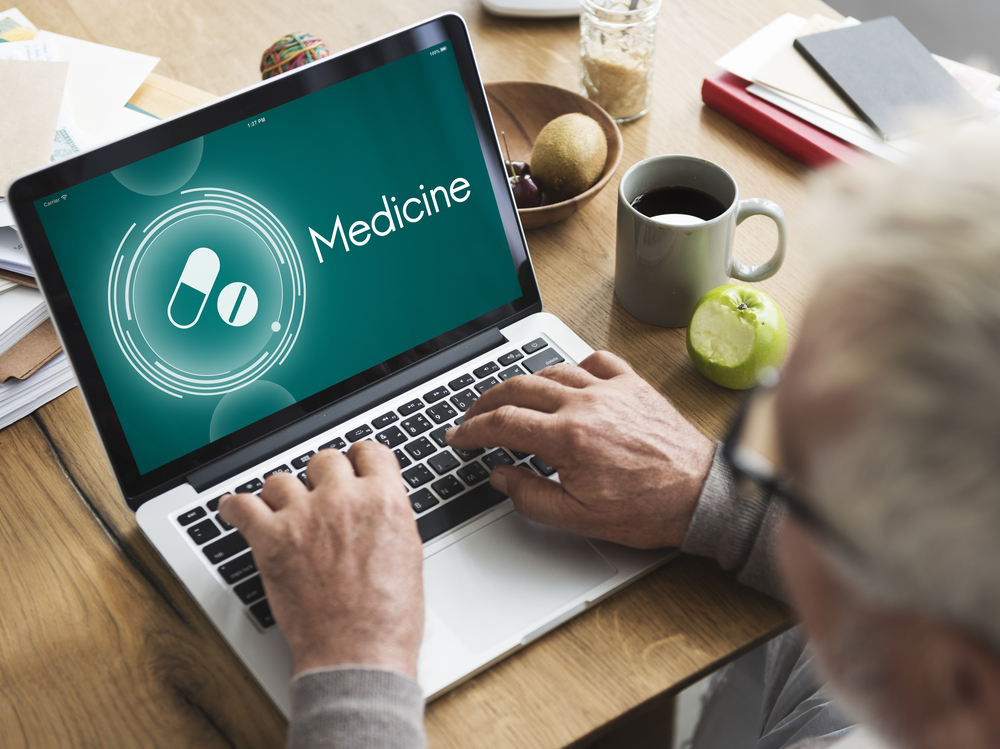 Choose Reliable Platform
Alldaychemist.com provides medications and health care products for a wide range of conditions. The online drugstore delivers medications for men and women from male pattern baldness to erectile dysfunction drugs in men to cystic acne and fertility medications for women. Buying men's health drugs or fertility treatments from a local drugstore can be challenging for many people, which is why the online pharmacy offers the convenience of purchasing medications online.
Alldaychemist understands the importance of providing fast and affordable service on all medicines in the US. The delivery usually takes 7 to 15 business days; also, you will receive updates of your order and a notification. The website's best delivery approach is to provide timely orders to consumers who order their essentials to get them on time before they run out of their prescription. Alldaychemist operates online, and there is no need for any face-to-face consultation; you need to choose your prescription medications and health care products to place an order. The online website offers medications and generic drugs used to treat many chronic conditions.
The Bottom Line
No doubt, the internet has changed the way we live. The growth of the internet has made it possible to compare prices and buy our essentials without leaving home. But when it comes to buying prescription medicines online, it is important to be careful. Some online pharmacies sell medicines that may not be safe to use and could put you at high risk of developing unwanted effects associated with the use of that product. Such online websites sell medicines that are not right for your condition. Fix an appointment, meet your doctor, and have a physical exam before you get any medicine for the first time. Use only those medicines that your doctor has prescribed.
The following two tabs change content below.