A chronic inflammatory disease 'Asthma' directly affects the smooth passage of air through the internal airways connecting nasal area and mouth to the lungs. Take the help of home remedies for asthma to keep this disease under check.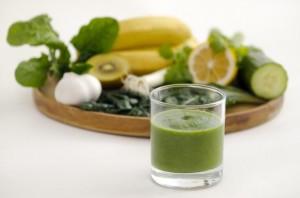 In the United States, there are more than 17 million people who are suffering from respiratory disease, and it has become one of the leading causes of several chronic illnesses in the children. An asthma patient finds it very hard to inhale and thus feels suffocated and congested inside. It affects every age group – from 1-year old babies to octogenarians, they can be a victim of asthma. Both allopathic and natural remedies for asthma are there to take up, but you must be careful how and what to consume.
Medically, in asthma your airways become swollen, and bronchial tubes get tightened that causes the barrier to airflow.
Causes of asthma:
There are some common causes for generating asthma that include:
• Environmental factors, like toxic smoke or air pollution
• Genetics
• Premature birth
• Allergies
• Airways infection
• Excess of physical exercise
• Smoke and tobacco
• Obesity
• Stress, tension, and depression
• Lung infection during childhood
• Heartburn
Symptoms of asthma:
The signs and symptoms of asthma give an indication of its presence. These symptoms are:
• Shortness in breathing
• A wheezing or whistling sound while breathing
• Frequent cold and cough
• Chest pain or congested chest
• Tiredness in mild physical work
• Uneasiness in sleeping
Home remedies for asthma:
The asthma patients can access several medical treatments that can provide short-term as well as the long-term relief. Here are some of those natural remedies for asthma that you can follow at home.
• Use an air conditioner for clean air
You inhale clean, and a hazard-free air is the most important thing to avoid the symptoms of the respiratory problems. Probably, it's difficult to find clean air outside in the urban area, but you must ensure there is less or no pollution at least inside the resident. If possible, use an air conditioner, exhaust or air filter that can reduce the amount of dust mite and pollen in the air and maintain ideal humidity in the room.
• Keep pets away
Your own pet dander could cause shortness in breath or spread a kind of flu. Don't let your cat or dog enter your bedroom and avoid breath exchange with them. Clean your pet animals regularly and properly dispose their excreta and fur.
• Ginger and clove
When it comes to natural remedies for asthma, you cannot forget to include ginger that has the quality to mitigate inflammation and clean airways. You can make a mixed juice of ginger, honey, and pomegranate and then take it 2-3 times a day for good results. Add cloves to your asthma plan. Boil some 5-6 cloves in a half glass of water and mix a small quantity of honey. Take it like soup at least once in a day.
• Eucalyptus Oil
The medical properties found in the eucalyptus oil are very effective to open up bronchitis airways. You can spread some drops of this oil on your bed sheet and handkerchief, so you inhale its fragrance most of the times. The eucalyptus oil can significantly reduce the risk of asthma if taken regularly.
• Honey to relax airways
Honey is potent with natural properties that can clean and smooth the airways. Included among the most powerful home remedies for asthma, honey mixed with hot water gives the much needed anti-oxidant solution to the airways. You can also take it along with half teaspoon of cinnamon powder just before sleeping.
• Healthy foods
Fight asthma with healthy and prescribed food items. Apart from garlic and chili peppers, the intake of food items rich in omega-3 fatty acids, like fish, nuts, almond, caraway seeds and dry fruits can help clearing the respiratory passage.
Other home remedies for asthma:
There are some other home solutions that you can try to reduce the risks of asthma. These measures are:
• Regular physical workout, morning walk
• Quit smoking
• Intake of vitamin-C containing foods and figs
• Black tea/coffee
• Clean mold spores in the rooms
• Avoid chemical hazards
• Discourage obesity
• Live relaxed and stress-free life
• Inhale vapor of peppermint extract
Conclusion:
At a time when pollution levels in the environment are increasing year-after-year, the number of asthma patient is also soaring. Sometimes, the hard medicines available over the counter provide only short-term solution, whereas the home remedies for asthma are not only affordable but also prove to be a permanent solution. People from all age groups are advised to take such natural remedies for the most effective results.