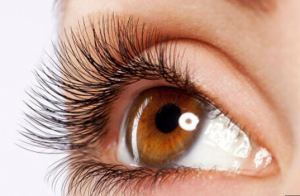 If you are sick of falsies and eyelash extensions, then try using eyelash enhancer solutions, and you will never have to buy a pair again or never visit an aesthetician to get extensions.
We all hate false eyelashes because of their tendency to fall out at odd times. You also can get an infection from eyelash extensions, so you have to be smart about using them. Every woman would love to have gorgeous long eyelashes with the perfect amount of curl. But not all are lucky enough to have those amazing eyelashes. All thanks to the intervention of Careprost eyelash enhancer serum.
How does Eyelash Growth Solution work?
Are use mascara or curler to give that extraordinary look to your lashes? Bright chances are you're damaging your lashes. An eyelash growth solution works by preventing lashes from falling out and strengthen eyelashes against mascara, curlers, and glue used to stick falsies. Experts say that it certainly won't hurt you to use one. With continued use, one will see noticeable changes in the appearance of eyelashes.
What to look for in an eyelash growth preparation?
When searching for an eye solution that is perfect for you, experts recommend finding one with prostaglandin analogue Bimatoprost.
However, dermatologists also warn that certain ingredients in eyelash growth solution might cause severe irritation and allergic reaction. If you feel the sensitivity, you might try the solution on a small area first to ensure that you won't have an adverse reaction. You must be consistent while using an eyelash serum. It can take around eight weeks to see noticeable results. These eyelash serums are designed to stimulate the growth of longer and fuller eyelashes.  Some even claim to give the darker appearance, potentially getting rid of the need for mascara. Though many serums actually work to promote lash growth, many are total junk. Here are the ones that work to improve the appearance of lashes and have great reviews: Continue Reading