The eyes have long been identified as one of the most important factors of physical beauty. The enhanced appearance of their eyes is associated with significantly greater attractiveness. Long and beautiful eyelashes add harm, which is why many women desire prominent eyelashes. Now, achieving longer, fuller, and thicker eyelashes is possible. With Careprost, every woman can fulfill their wish of achieving long and luscious lashes. When you look at your favourite celebrity, you may be amazed by their perfect eyelashes. However, it's a big struggle for people to achieve such a perfect look in their homes. So, how to apply Careprost eye drops for eyelash growth? Read on to learn the best way to apply the lash growth solution.
Clinically tested and approved, the high-performance Careprost eyelash growth serum enhances the appearance of lashes within just a few weeks of the regular and appropriate application. However, eye drops are generally considered safe for most users. For best results, it is strictly meant to be utilized under the supervision of a healthcare expert. Eye care products online are available, and you can buy careprost bimatoprost ophthalmic solution
ALSO READ: How To Make Your Eyelashes Grow Overnight?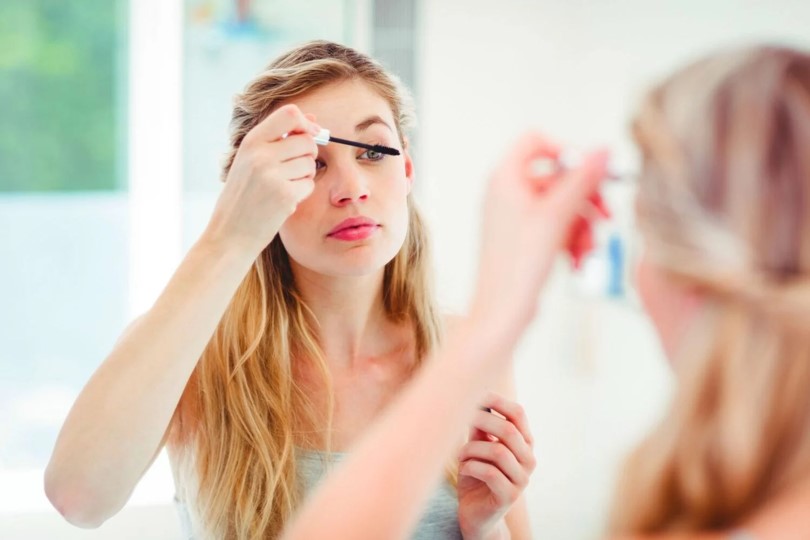 Important Instructions For Using Careprost
How to apply Careprost for eyelash enhancement? Well, follow the underlined steps for how to apply Careprost eye drops.
Once you receive your Careprost bottle, you must first check its expiry date and ensure that the ophthalmic solution is safe to use.
Before applying the product, wash your hands and face with a mild cleanser. Gently, dap the face with a towel and pat it dry.
Before you open the cap, shake the solution.
Put one drop on the applicator brush, along with the product. You didn't receive the applicator; you can use a sterile eyeliner brush to apply the solutions to the linings of the solutions.
Please avoid using the eyelash enhancement product on the lower lash line, as it automatically spreads to your lower line once you blink your eye.
Now carefully apply the eyelash growth serum using the applicator/eyeliner brush. Be cautious while applying the product, and do not expose other skin parts to this ophthalmic product. Immediately wipe off the excess product from your skin.
After applying for the medicine, you must close your eyes.
Wash your hands thoroughly after applying the product to avoid unwanted exposure of your skin to the product. Consider applying the product before your bedtime.
To achieve the best results from Careprost eye drops, you must apply them regularly. At the same time, one needs to be patient, as it takes up to 4 to 6 months to achieve the desired growth. Experts suggest that it is best to apply the product before bedtime. Since this eye care solution might take a few months to demonstrate results; thus, it's important not to discontinue therapy. It needs to be applied almost two to three times per week to maintain the results.
Side Effects Associated With Careprost Eye Drops
Careprost is an eye medication that may cause some adverse effects which might or might not be severe. Regular application of eyelash growth solution may result in the following side effects:
Eye irritation
Eye dryness
Headaches
Visual alterations
Iris pigmentation
Burning sensation in the eyes
Light sensitivity
Conjunctival oedema
Please inform your doctor as soon as possible when you experience any of these adverse effects that remain with you for longer. Always apply Careprost eye drops as per the recommendation of the health care expert to reduce the probability of any of these side effects.
Safety Advice
You should always use Careprost eye drops 0.03% under the supervision of a health care expert. Never use the ophthalmic solution when you are wearing contact lenses. Bimatoprost, the medicine's active ingredient, gets absorbed into contact lenses. Also, you must keep a minimum of fifteen minutes gaps to fix your lenses after applying for this medicine. Also, be cautious while using eye care products, and embrace a high level of hygiene before applying the medicine.
Takeaway
How to apply careprost for eyelash growth? Careprost is applied on the upper lash line where the lashes meet the skin. Do not apply the ophthalmic solution to your lower lash line. You may see results within a few months of dedicated use. Be patient; the growth is gradual and over time. With regular use, Careprost will grow your natural eyelashes that are longer, darker, and thicker than before.