Every season brings the transitions of new beauty and skincare staples. Those who want to look great as always should follow a customized beauty approach every season, especially for summer, to keep their skin fresh and hydrated throughout the day. Using the best skin care products can work wonder for your skin if used systematically.
Tips for summer beauty and Skincare
To avoid unnecessary summer hassles and to get glowing skin even in summer, here are the best handy tips:
Exfoliate your skin – A basic rule for summer skincare is, to begin with, exfoliation. Every day, every minute, our skin sheds skin cells at an amazing rate, so it is very important to eliminate them that give you a dull appearance. Exfoliating is the best option instead of applying fairness creams and lotions multiple times. It is key to achieving radiant skin in summer. Grab a scrub and hit the shower. Gently rub it in a circular motion all over your wet skin. Repeat twice a week for refreshing skin.
Carry sunscreen and wet wipes – Stepping out in the sun is often irritating because it hampers your skin. The heat removes the necessary oil from your skin and makes you dull. Always carry sunscreen and wet wipes to clean your skin to avoid this situation and maintain an evergreen glow.
Stay hydrated – Carry a water bottle with you whenever going out. It can be the best option for summer skincare and will help you feel fresh, eliminate toxins from your body, and prevent dehydration.
Avoid eye makeup – Sometimes, it is necessary to apply makeup for a party, but it can take a toll on your delicate eye area. So, make sure you remove makeup before you go to sleep. Get the best eye cream for wrinkles and apply it once nightly.
A wide range of skin care products online are available; you can choose according to your skin type. Order beauty products online to get prices.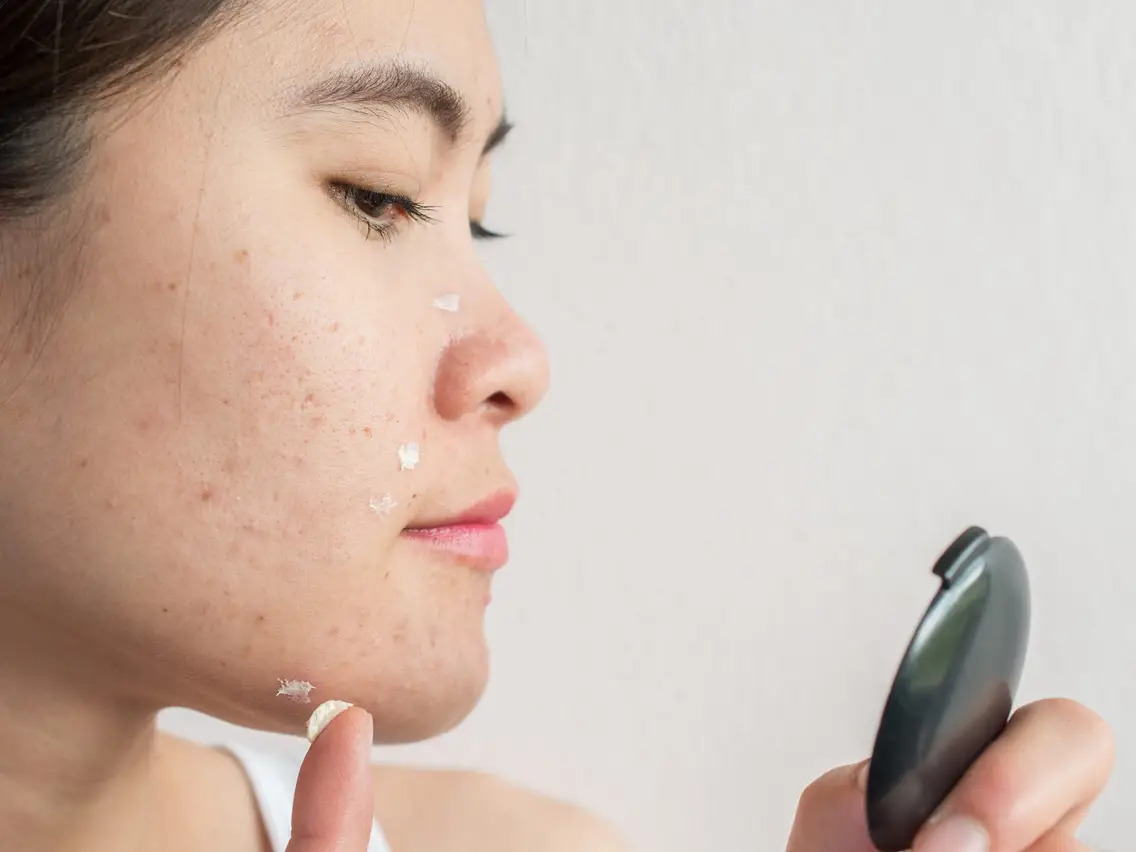 Summer-oriented beauty approach for a flawless skin
Beauty and skincare approaches vary from one season to another. You just can't put in a winter moisturizer in summer because warm weather has its concerns. Hot weather takes a toll on your skin every year. Excessive humidity, pollution, and sweating pull your natural glow and sometimes invite skin infections.
Summer skin conditions
Itchy or sunburned skin can spoil your summer fun. You can help keep your days carefree by learning how to prevent these common summer skin problems.
Acne breakouts
When your sweat gets mixed with bacteria and oils on your skin, it can block skin pores. If you have acne-prone skin, this condition may bring acne breakouts. Here are some helpful tips to prevent acne:
Blot sweat from your face with a tissue or clean towel. Wiping sweat too hard can irritate your skin, which may lead to a breakout.
Wash sweaty clothes, towels, hats, and headbands before wearing them again.
Use the best non-comedogenic skin products on your face, neck, and chest. One should also go with oil-free products that won't clog pores. 
Use the best acne skin care products to get rid of acne. Consult a dermatologist and buy the best acne products online or from an authentic cosmetic outlet to improve your skin.
Dry and irritated skin
When there are heat waves and humidity outside, you can still have dry and irritated skin. The biggest culprits contributing to dry and irritated skin are excessive exposure to the sun, air conditioners, and spending time in the pool. If you think your skin feels dry and irritated despite the humidity, try the following tips:
Shower immediately after leaving the pool using a mild cleanser and fresh water to clean the skin.
Use sunscreen before stepping out in the sun. Ensure you use broad-spectrum protection with an SPF 30+ and water resistance.
Always try your hands on a mild cleanser to wash your skin. Using body washes and soaps with labelled deodorant can dry out your skin.  
Carry the best cream for dry skin face, so you can use it after washing your hands and when your skin feels dry.
Turn on the thermostat if the air conditioning makes your home too dry.
Sunburn
Getting sunburned can be a fun spoiler during your summer holidays. Here is what you can do to prevent sunburn:
Be in shades
Wear a wide-brimmed hat, sunglasses, long sleeves, and protective clothing when possible.
Apply a high-quality sunscreen that offers sun protection of 30 or more and water resistance.
Taking the sun for granted is quite easy, but it can greatly impact your skin. Along with following the best skincare routine, such as wearing sunscreen, you should also consider which cosmetic procedures are safe during summer; after all, certain skin treatments can increase skin pigment changes when mixed with sun exposure, including laser techniques. The good news is that there are many cosmetic and skin care procedures during the summer. Consult your dermatologist to find the best one.
Also Read: Top Foods Good for Healthy Skin
The following two tabs change content below.