Blackheads, also known as 'open comedo', are very small black spots on the skin created by the blocked pores or clogged hair follicles. Blackheads can also be termed as a form of acne, but they are easier to treat if you know exactly how to remove blackheads without hurting the skin.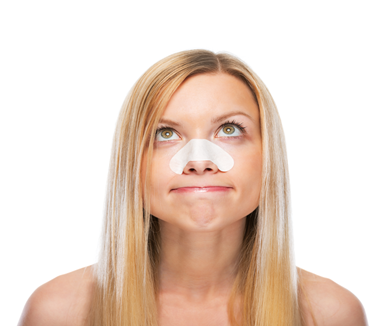 When keratin, sebum or skin debris, fills the hair follicles, it becomes a form of blackhead. In most of the cases, the attack of blackheads is seen on the nose and cheeks but they can appear on other parts of the body too. There are several home treatments to get rid of blackheads faster. Such natural methods are not just effective, but very affordable as well.
Also Read: Kitchen cures for dark circles around the eyes
Causes of blackheads:
There could be several causes for clogging skin pores. Probably, the excessive production of sebum (skin oil created by the sebaceous glands) and sweat are behind the generation of blackheads on nose and other parts. Biological reactions can also trigger acne and blackheads, but they are not related to poor hygiene, specifically in puberty or menstruation. There are some other strong reasons behind blackheads, such as:
• Hormonal changes in the body
• Cosmetic skin products
• Insufficient nutrient foods
• Intake of hard medicines that are rich in estrogen, steroids, testosterone, and phenytoin
• Physical and mental stress
• Caffeine and alcohol
• Improper skin care
• Smoking
• Sleeping with heavy makeup
Common treatments to get rid of blackheads on face:
There are both home treatments and cosmetic medications for removing black spots, but natural tips to get rid of blackheads are the most effective, affordable, easily available and, the most important, they don't have any side effects. Let's see some of these home treatments:
• Honey is the best
The antiseptic and anti-bacterial properties of honey are not unknown, and they are very effective for cleaning blackheads as well as oily skin. You can softly apply honey pat onto the affected skin and then wash it off after a few minutes. You can also try a combination of honey and cinnamon to reduce blackheads.
• Use papaya:
Papaya contains bactericidal and proteolytic properties that can best prevent and remove blackheads, pimple and acne on the face. It's the natural agent is very effective for moisturizing and toning of the skin. You can directly use papaya pulp, or make a paste by mixing it with gram flour. Apply this paste on your face and leave it for a few minutes before washing off with cold water. Its application twice a week would help you get rid of blackheads in a few weeks.
• Multipurpose milk
Milk always proves to be magical for cleaning skin without irritating it. The lactic acid found in the milk helps to soften skin, and you can use it differently. Skin massage with the mixture of milk and honey can provide a better result. Another option is to mix red sandalwood, milk, and turmeric powder. Apply it for 10 minutes and then shower it. A combination of tough granules of nutmeg and milk becomes an aromatic Exfoliants that can gently remove blackheads.
Also Read: Healthy foods for perfect skin 
• Clay mask
Don't underestimate the importance of bentonite clay as it contains good healing properties. If you wonder how to get rid of blackheads fast, then the clay mask can give you a perfect solution without costing high. It can treat various skin ailments by removing impurities including oil. The best application of bentonite clay is – mix it with water and make a paste and then apply it on the face. Let it remain on your face until it dries out completely and then wash your face with lukewarm water.
• Aloe Vera
The soothing and antioxidant properties of aloe Vera can be used to find fresh skin. Softly apply aloe Vera juice on your face regularly; it can remove pollutant and heal the blackheads naturally.
• Lemon Juice
Lemon is another natural product that can gently shrink the pores, thereby mitigates the development of blackheads. For more sensitive skin, a diluted lemon juice is recommended. You can directly apply lemon juice to the areas on the nose and face affected by blackheads, at least 3-4 times in a week.
Some other home methods to get rid of blackheads include apple cider vinegar, green tea, sugar scrub, the mixture of oat and yogurt, tomato juice, toothpaste, drinking more water, egg white mask, etc. They all are effective and easily available also.
Conclusion: Blackheads or any such spots on the face are not too adamant to remove. Only what you need only to take some guided measures, and home treatments are best for that. Instead of taking chemical facial products, the natural methods to get rid of blackheads prove to be more effective, and they don't hurt the sensitivity of the skin also.