Worried about the dark under-eye rings that are clouding your complexion? You'll need more than soap to make those disappear. Irrespective of cause, there are very few medicines available that can erase those dark colored blemishes that develop around the eyes, also known as Periorbital Dark Circles.

But don't worry;there are several home remedies for dark circles that have been passed down through word-of-mouth from generation to generation.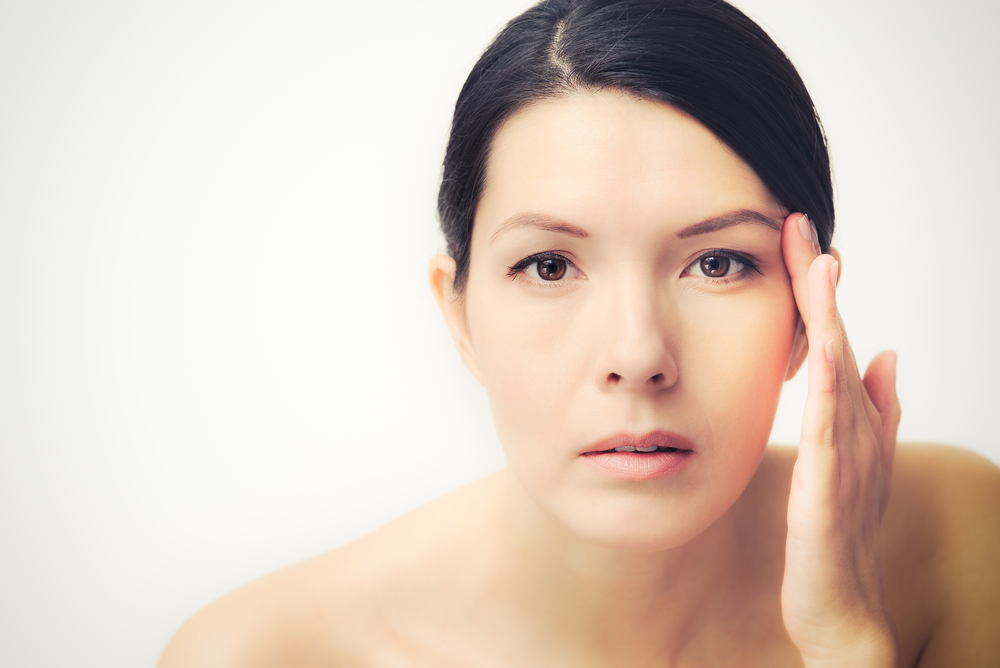 What causes dark circles?
Several research studies have been done to determine what causes dark circles.
The most common causes of around the eye dark circles are:
• Ageing
• Sleep deprivation
• Environmental exposures
• Heredity
• Medications
• Allergy/ Asthma
• Lifestyle choices like smoking and alcohol consumption, etc.
Also Read: Why is Eye Care Important?
So, to lessen your worries and beautify your eyes, here's a list of home remedies for dark circles that are not only light on your pocket but also free of any side-effects:
1. Almonds A nut that nurtures the skin, it is rich in antioxidants and vitamins. Almonds area great home remedy for dark circles around the eyes. Apply almond oil around the eyes at bed time and leave it overnight. Wash it off in the morning with cold water.Almond oil can also be mixed with other natural healers like rose water/ sandalwood powder to make a great under eye mask.
2. Cucumber A vegetable with mild astringent properties, cucumber has long been known for its soothing and cooling effect that can reduce puffiness around the eyes. Cut a cucumber into thin slices and freeze for a few minutes. Now place the slices on the eyes and leave them there until they become warm again. Follow this regimen twice daily to get rid of those dark circles and puffy eyes. Cucumber juice can also be applied directly to the skin after being mixed with lemon juice. After application, it should be washed off after a few minutes.
3. Potato This is a natural bleaching agent, and is used for both reducing dark circles and puffiness around the eyes. To apply, first grate the potatoes to extract juice. Apply the juice to the swollen area with a cotton cloth or cotton ball. Leave it for 10-15 minutes before rinsing with cold water. Repeat once or twice every day for some time to see results.
Must Read: 8 Simple Tips For Healthy Eyes
4. Rose water Rose water is full of goodness. It is a good toner as well as a mild astringent. It can be mixed with various other ingredients to make face packs. Rose water can either be used as a base for a face pack or directly applied as a home remedy for dark circles.
5. Tomato The fruit has a bleaching effect. When tomato juice is mixed with lemon juice or sandalwood powder and applied to the skin, it can help get rid of dark circles. Eating tomatoes, either whole or juiced, can improve the complexion and help detoxify your body.
6. Lemon juice It is rich in vitamin-C and thus great for dark circle removal. Mixing lemon juice with turmeric/ gram powder/ sandalwood powder makes a great face pack to lighten skin. However, lemon juice may not suit certain skin types, and cause a burning sensation. If that occurs, stop using it.
7. Ice Cubes of ice, when placed on the eyes, can magically transform the darkened eye area. Wrap them in a cotton cloth and place them on the eyes for about 5-10 minutes. Regular use of an ice pack is also good for your eyes and a great home remedy for dark circles too.
8. Tea-bags Used tea-bags can be put to good use to treat dark circles. Instead of throwing them out, wash them with clean water and place one over each eye for 15 minutes at least. Rinse off with cool water. Continue this treatment every day for 1-2 months and watch your dark circles disappear.
9. Turmeric mask Turmeric has skin-lightening effects. Fresh turmeric in a paste of honey/ rose water/lemon juice can be applied to the darkened area to show great results. It is a very cheap and easily accessible home remedy for dark circles.
Also Read: The Best Nutrition for the Perfect Vision
Conclusion
Dark circles are not a life-threatening problem, but they can make people look unhealthy and tired. There is no better treatment for this condition than the home remedies we've listed above.The natural cures, along with a good sleep pattern and healthy lifestyle, can help get rid of those rings around your eyes.