Asthma is a respiratory or breathing problem that has become a common health condition worldwide. There are millions of people suffering from this condition. Usually, we tend to ignore a respiratory problem in initial phase but it can be dangerous to the airways in the end. Many experts recommend Asthalin HFA Inhaler to ease this condition or improve breathing. The maker of this inhaler, Cipla Ltd. claims that this respiratory medicine is safe, effective and affordable. It is a generic medicine and can be used under prescription.
What does Asthalin contain?    
Asthalin contains 100-mcg salbutamol per metered dose, a form of beta-agonist and bronchodilator, which is very effective to relieve you from breathing problem. These ingredients can effectively treat the symptoms of asthma and bronchitis as well as breathing shortness and wheeze by clearing the obstructions in airways.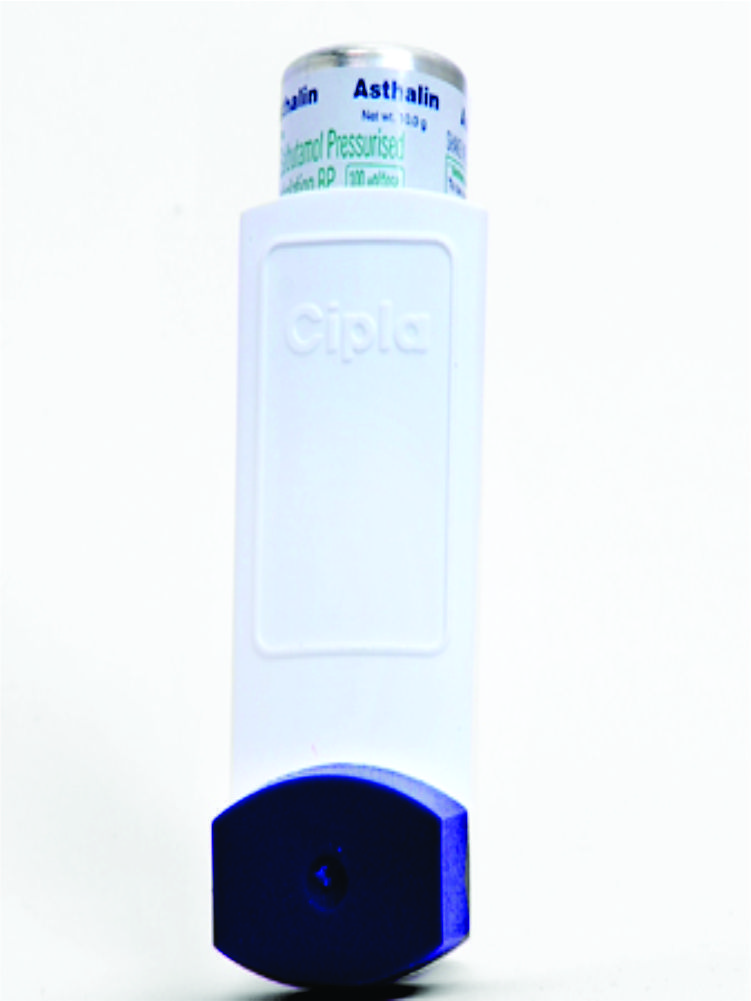 The function of Asthalin:
The usual cause of asthma is a contraction in the muscles surrounding the bronchiole, narrowing the airways (the condition is called bronchioles in the lungs). The 100-mcg salbutamol available in the Asthalin works as a bronchodilator that can clear that blockage of the airways. The beta-receptors of this medicine can relax the contracted muscles of the airways in order to allow smooth breathing. The small dose of Asthalin HFA Inhaler is enough to open airways and make your breath easy.
Wide application of Asthalin:
Asthalin is useful to treat various respiratory conditions like:
Asthma
Wheezing
Shortness of breath
Coughing
Breathing problems due to COPD
Bronchospasm
Emphysema
A chronic obstructive pulmonary disorder
The effectiveness of Asthalin:
Asthalin has salbutamol, which is highly effective in relaxing the bronchioles. It is an asthma reliever and the effects of the medicine last up to 4-6 hours (depending on the severity of the condition). The medicine is delivered directly into the lungs to give instant relax and your breathing improves with each puff. Once the effects of Asthalin are over, you can take another dosage.
Side Effects of Asthalin:
It is largely safe to use Asthalin HFA Inhaler to treat the breathing problem. Nevertheless, users could experience some possible and rare side effects such as:
A headache
Chest pain
Nervousness and dizziness
Sore or dry throat
Pounding in the chest
Tremors
Cardiovascular problems
Sinus inflammation
Nosebleed
Muscle cramps
Redness of the skin on face, arms and neck
Blisters and peeling on skin
Trouble in urine releasing
Ear pain
Insomnia
Nausea and mood swings
Loss of appetite
Although these side effects are rare and minimal in effects if you experience any severe side effects then consult your doctor as soon as possible. You can also discuss the other possible health conditions that you experience while using this inhaler.
Know about correct dosage:
Since Asthalin is a prescription medicine, you should take it exactly as recommended by your doctor. It is taken orally and the correct dosage and frequency depend on the medical history as well as other medical conditions of the patients. Experts suggest patients make a regular schedule to take the medicine and that must be followed during the course of medication.
Precautions to consider:
Asthma patients are advised to take some precautions before taking the Asthalin. The usual precautions for this medicine include:
Stop taking Asthalin if you are allergic to salbutamol or its beta-receptors
Pregnant or breastfeeding women should take the advice from a doctor before taking the inhaler
Tell your medical history to your doctor before taking this medicine
Tell your doctor if you develop any other medical conditions during the course of medication
Keep your children distant from Asthalin HFA Inhaler, as it can be harmful to them
Check expiry date before taking this medicine