Are you worried about your increased blood glucose levels? Do you think you can't have your favorite foods after you have been diagnosed with Type 2 diabetes? Don't worry; a good meal plan can help people to meet their nutritional needs and keep your blood sugar level in control.
Managing blood glucose levels is the key to healthy living with Type 2 diabetes. A healthful diet along with diabetes medication is essential for people with diabetes and helps them avoid some of the more severe health problems. You can buy Januvia 100 mg to reduce the effect of diabetes on your body.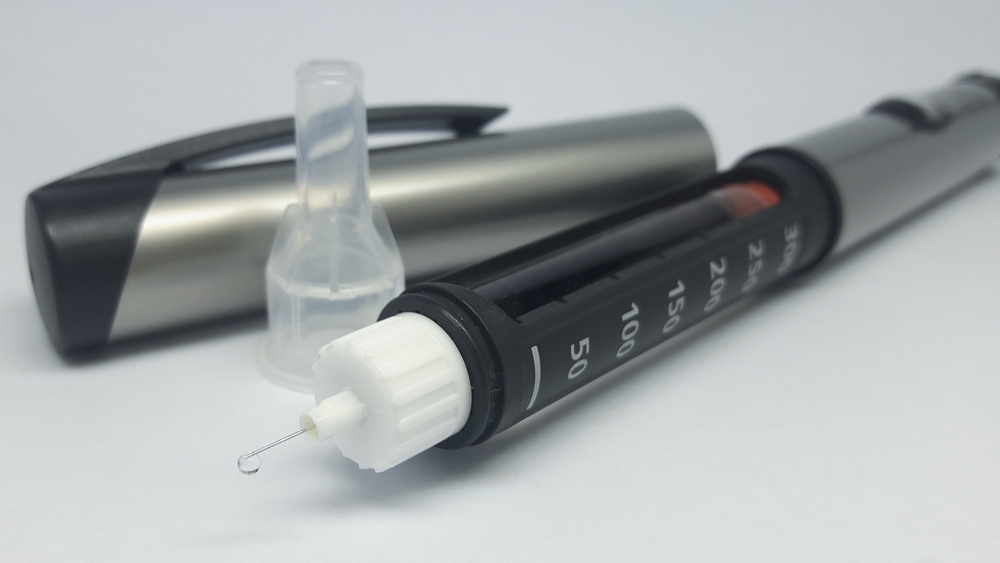 When you have diabetes, your choice of food is essential. Choosing the right food has powerful benefits; it can help maintain your blood glucose levels, keep your blood pressure and cholesterol levels in check as well as help reduce the risk of developing other associated health complications. Every individual who is suffering from diabetes needs a meal plan to follow with diabetes medication that helps him/her feel great and in control.
Diabetes & Glycemic Index
Have you ever heard of low glycemic index foods? These are the foods that every patient with Type 2 diabetes must include in his/her diet.
Glycemic index in food refers to the capacity of that particular food as how fast it increases the level of glucose in the bloodstream. The foods that can be easily digested and release glucose instantly so that the blood glucose level increase quickly are included in the list of high glycemic index. A diet plan of a diabetic patient should consist of low glycemic index foods for complete diabetes care. Let's have a look at a one-week diabetic meal plan that will benefit you if you sincerely follow it.
One week Diabetic Chart for Diabetes Care
# DAY-1
Breakfast-2 whole grain pancakes, ½ cup mixed berries. 2tsp. sugar-free maple syrup, 1 cup skim milk
Lunch-chicken soup with vegetables, one bowl of salad with two tsp. Of low-calorie dressing, one apple, one whole grain roll
Dinner-4 ounces grilled salmon, ½ cup cucumber with tomatoes tossed with two tsp olive oil and a little balsamic vinegar, ½ cup brown rice with low-fat chicken broth, one slice rye bread, five roasted asparagus spears
Snacks-10 almonds, ½ cup watermelon with lime juice
#DAY-2
Breakfast-grapefruits, a whole grain cereal, a cup of skim milk
Lunch-one whole muffin with tomato slices and low-fat cheese spread on it, Jicama salad, one peach
Dinner-grilled flank steak, baked sweet potato with canola oil, steamed spinach, romaine lettuce tossed with carrots + 2 tsp of low-calorie dressing + red peppers, ½ baked peer
Snacks-one cup low-fat yogurt, whole grain crackers with two tsp peanut butter
#DAY 3
Breakfast-1 slice what raisin bread with ¼ cup roasted skim ricotta cheese, one slice cooked bacon, ½ cup mango slices
Lunch-3 ounces sliced turkey, one whole wheat pita bread, a handful of red grapes, mushroom barley and roasted asparagus salad
Dinner-3 ounces baked cod, one grilled ratatouille, ½ cup cooked whole wheat couscous, one cup spinach tossed with olive oil and 2tsp champagne vinegar
Snacks– ½ cup cooked edamame, one cup skim milk
#DAY 4
Breakfast-Mix ½ cup pineapple +kiwi + papaya cubes, one toasted whole wheat bread with 2tsp sugar-free jam, 1 cup of skim milk
Lunch-Escarole and bean soup, one multigrain bread, 1 cup tossed salad with two tsp low-calorie dressing, 11/2 cup applesauce and sprinkle cinnamon on it
Dinner-3 ounces grilled boneless pork loin chops, ½ cup of sautéed broccoli, ½ cup roasted potatoes, food cake with mangoes
Snacks-one boiled egg, one whole wheat pretzels
#DAY 5
Breakfast-one toasted whole wheat bread with 2tsp fat-free cheese and two slices of tomatoes, ½ cup  fresh strawberries, 1/cup fat-free yogurt
Lunch-one roast beef roll up, ½ cup red and yellow bell pepper strips, one peach
Dinner-grilled chicken with gremolata and arugula salad, ½ cup whole wheat couscous, ½ cup cooked zucchini and yellow squash, one orange
Snacks-½ cup vanilla pudding, 2 cups air-popped popcorn
#DAY 6
Breakfast-½ cup oatmeal sprinkled with cinnamon, a handful of raisins, a cup of skim milk
Lunch- halibut and chickpea salad, two plums, one whole grain crackers
Dinner-½ grilled Cornish game hen. ½ cup fried broccoli with red bell pepper, 1/cup cooked wild rice, ½ cup mixed honeydew and cantaloupe chunks
Snacks-3 whole wheat graham crackers, one frozen fruit bar
# DAY 7
Breakfast-one bran muffin, one cup fat-free milk, ½ cup blueberries with a little lemon zest
Lunch-pizza muffin, one cup tossed salad with two tsp low-calorie dressing, two tangerines
Dinner-grilled tuna steaks with black sesame seeds, ½ cup fried snow peas, ½ cup mango sorbet, ½ cup udon or soba noodles
Snacks-tomato juice, whole wheat bread with two tsp of hummus
Your diabetic diet chart includes drinking lots of water, taking prescribe diabetes medications and dedicated exercise. Following this diet can help you control your blood sugar level at a normal level.