Who doesn't want longer eyelashes? The answer is – everybody!
Almost everyone loves having long, thick and dense eyelashes. Attractive eyelashes are considered as a universal symbol of beauty. Rocking amazing lashes makes your face brighter and more awake. One can get them naturally without using the toxic glues used for the fake eyelashes.
If you too looking to ditch fake eyelashes and eyelash extension, switch to Careprost, a popular and effective method to make eyelashes grow longer and fuller. Careprost is a full proof way to get some boost and volume. Yes, it is the best way to enhance the look of your eyes. Read to learn more about Careprost.
Careprost is a potent medical solution which has multiple uses for treating intraocular pressure to increase the growth of eyelashes. This eye care solution comprises generic Bimatoprost as a crucial component, which makes it a very effective and potent ophthalmic solution. Use your money in the right direction by choosing Careprost Eye Drops to get long and luscious eyelashes.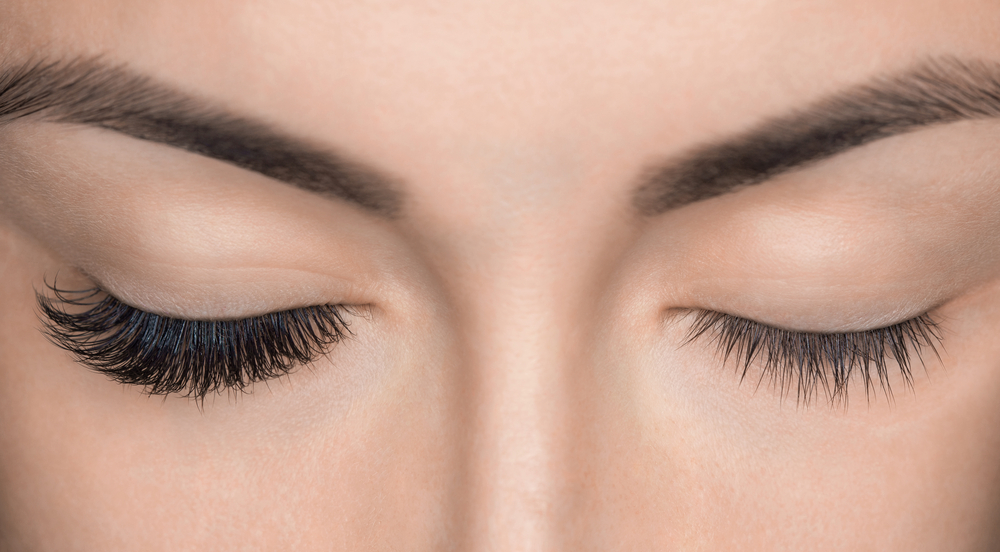 What Is Careprost Eye Drops?
Careprost eye drops contain a synthetic analogue of the naturally occurring prostamide known as Bimatoprost. It is a prostaglandin-like chemical that creates distinct actions within the various tissues of the body including potent ocular hypotensive (pressure reducing) activity. The buildup of pressure in the eye that is seen in glaucoma is caused by a blockage in the draining system for the eye fluid called aqueous humour, which is produced continually to maintain normal eye pressure.
The Bimatoprost in Careprost is joined to the same receptors in the eye as prostamide. This increases the flow of the aqueous humour out of the eye via a spongy tissue known as the trabecular network which is the conventional drainage route for the aqueous, by reducing the tonographic (pressure-sensitive) resistance to outflow of aqueous humour and opening up the trabecular mesh for fluid drainage.
When the flow of the fluid becomes balanced, the pressure in the eye is also lowered and reduces the risk of damage to the optic nerve and loss of sight that can happen if glaucoma is left untreated.
Advantages Of Careprost Ophthalmic Solution
It is considered as a one-stop solution for the inadequate eyelashes, medically known as hypertrichosis
It speeds up the growth of eyelashes, within 2 months excellent results can be achieved by applying Careprost religiously
It gives a strong foundation to eyelashes, provides strength and makes them grow and healthy
It moisturizes and provides nourishment to the eyelashes, which help them grow dark and longer eyelashes
The Careprost solution is a cost-effective alternative as it's an affordable medicine with is known to offer you with the solution based results
This ophthalmic solution is a user-friendly option as it's easy to apply with the help of applicator or eyeliner brush too.
The product accelerates the growth of eyelash cycle by keeping hair follicles
Careprost can be less hazardous than other eyelash growth product because it provides the natural vitamins and minerals for the eyelashes to grow longer, thicker, stronger and healthier from inside.
Prevents vision loss- Careprost Bimatoprost solution works amazingly by increasing the flow of aqueous humor out of the eye. When the flow of fluid becomes balanced, the pressure in the eye is also lowered. This reduces the risk of damage to the optic nerve, also reduces the risk of loss of vision.
Instructions To Apply Careprost Eye Drops
Use Careprost eye drops once in a day, usually in the evening before going to bed. Place one drop of this eye care solution on to the sterilized applicator and apply a thin layer of this eye care solution in the base of the upper eyelashes.
Wash your face prior to the application of this eye care solution. Carefully take away the additional medicine from the eyes and the surrounding area with tissue paper to avoid unwanted growth of hair. Avoid use of cosmetics such as mascara or any other makeup while applying this eye drop.
Results With Careprost Eye Drops
Scientists say that every individual is different as well as their body responses towards a therapy. However, various research studies revealed their facts about the effectiveness of Careprost solution when it comes to growing longer and denser eyelashes.
The clinically approved formula is suggested to use once a day for six months followed by maintenance therapy of twice a week.  The long-term usage of Careprost eye drops is still being studied, if you experience any serious side effects like severe irritation in your eye, immediately stop using it.
Don't expect immediate results; you need to wait for a few weeks to notice an improvement. When using Bimatoprost, one can expect to regain the long and luscious pair of lashes they may have had at a young age. For people who never had eyelashes using Careprost will not create long lashes since they never there to begin with.
When it comes to increasing eyelash growth, Bimatoprost solution works by interfering with the eyelash growth cycle using prostaglandin analogues. This increases the duration of the eyelash growth cycle and results in longer and thicker eyelashes.
Currently, Careprost is the only lash growth treatment which provides lash growth at a low price. Your dreams of curly eyelashes can finally come true without the use of falsies and extensions. Now only Careprost is enough to provide ultra lush length; the product promises to make them look fuller.
Also Read: 5 Facts of Careprost Eyelash Serum