Weight gain is a host of diseases ranging from minor to severe. The extra body flab is a warning signal which signifies that it's time to rivet on your health in order to ward away any future complications. Everyone desires a fit body for a good quality of life. There are many ways that assist you to get a slim figure. If we wish to lose weight, then we have lots of options that help you to deliver a fit body.

Losing weight is a long journey that needs patience and persistence. Some weight loss medicines have been tailored in order to reduce calories. Orlisatat and Sibutramine are medicines that help in reducing weight. These days you can easily shop weight loss medicines online from the reputed online pharmacies and get the medicine delivered at your door step. For physical workouts, the foremost measure is to build up a firm mind that you will never stop trying. You can speak to your personal healthcare expert which can guide you the right way of losing weight.
Aerobics is the most happening and interesting kind of physical exercise that offers us multiple advantages. It is a popular work out among youngsters. Any practice that serves to accomplish the maximum target heart rate within the range of 60% to 90% is said to be aerobics. Aerobics exercise is an effective way of losing weight. It is a fun way of shedding calories and assists other health benefits as well. In a study done by Petajan NH etal have clearly demonstrated the improved social interaction, emotional behavior and recreation activities in patients of multiple sclerosis. It holds a big use in making our lives better.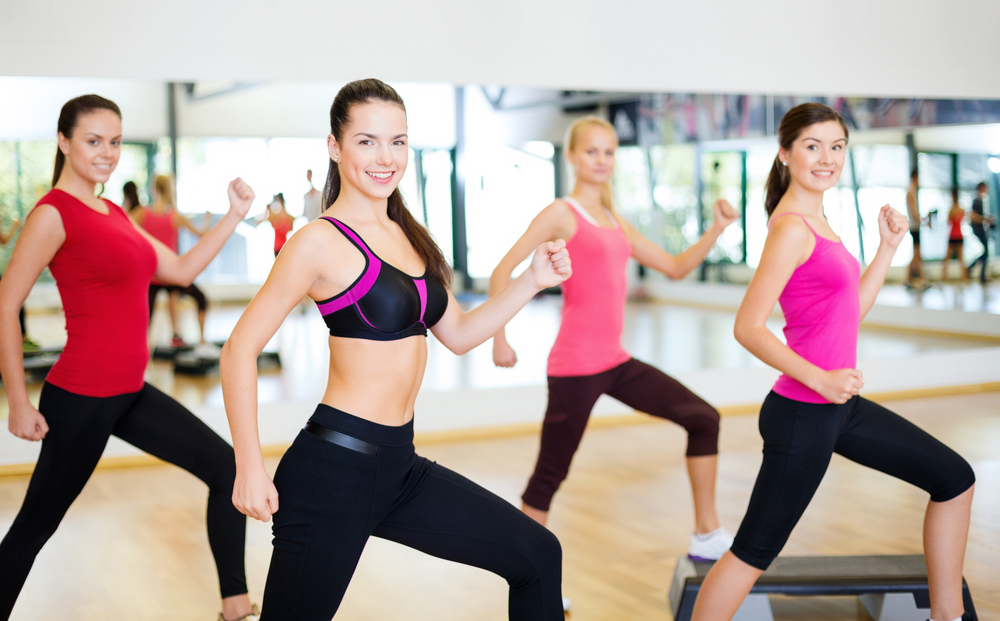 Why aerobics for weight loss?
Aerobics is better known as cardiovascular exercises. It is a fast moving exercise that accelerates our heart rate and breathing, which ultimately assists in losing weight and improves our overall health. This exercise is a choice of youngsters to get a slim and fit body. Aerobics exercise suppresses the natural appetite and assists in losing weight. It exerts heaps of other benefits that nourish our body and tissues:
• An individual doing aerobics experiences high vitality levels. It helps in better performance in day to day activities.
• Reduces stress levels and well being. It liberates endorphins in the brain which helps in staying positive and enhances mental health
• It elevates the heart rate and improves cardiac blood flow, thus improves the efficiency of the pump. Also lowers the high blood pressure and avoids the risk of stroke or heart attack.
• It improves lung efficiency as fresh and pure oxygen is made available to the bloodstream.
• It tones your body and boosts your immunity, thus maintaining overall well being. It improves endurance and elevates the stamina as well.
• Aerobics supports the bone and joint systems of adult females and reduces the chances of osteoporosis or other age induced bone disorders.
• Some studies have divulged that it also cuts down the probabilities of breast cancer if a female indulges in aerobics exercise minimum three times a day.
Also Read: What are the Disadvantages of Fad Diets?
Make up your mind for a fit body
Implementing something in your daily lives is not really comfortable, especially if we speak about weight loss. It is a time consuming procedure. Before enrolling in an aerobics routine, make up your mind about a few things. These matters should be practiced consistently to produce the desired effects:
• Determine safety first by consulting with your physician whether you suffer from any serious health complications.
• Take advice from health care experts about the anticipated benefits of the aerobic workout
• Promise yourself to do aerobic exercises for 30 to 60 minutes for at least three to five weekly
• Always choose an exercise that you will enjoy.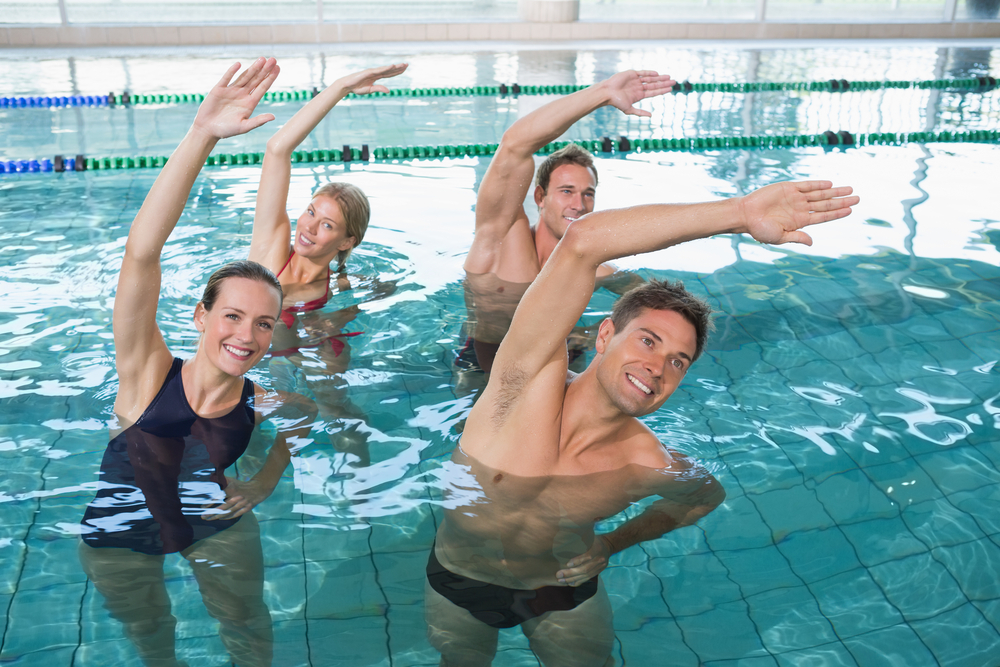 What are the options available?
Choosing your exercise type is your own call. Aerobics are a mixture of practices that can facilitate you to bring down your calories and be in shape. The usual types of aerobic exercise options available are listed under:
• Walking is one of the most comfortable and simple form of aerobic workouts. To match up with your fitness, the intensity of exercise can be well adjusted. It is always safe for every age group and doesn't demand any extra equipment. A brisk walk for 30 minutes can do marvels for your overall fitness. Walking helps to shed weight and burn extra calories. It also regulates metabolism and other body functions.
• Cycling is a low impact aerobics and is an excellent alternative for those who find it painful to apply pressure on the joints. It is an enjoyable exercise and burns your extra consumed calories and helps to shed weight. When done regularly, it improves the cardiovascular, strength and fitness. Indoor cycling is another option which offers the same health benefits and is great when the weather isn't conducive to outdoor activities.
• Equipment likes Ski machines, elliptical and steppers are other aerobics tools which are used to burn the calories. It is always advisable to pass the talk test before opting for any sort of equipment. Constantly evaluate your capability and choose the equipment accordingly. These are all indoor activities and can be used regularly, irrespective of the weather.
• Water aerobics is an excellent choice to drop excess weight and burn high calories. It includes head to toe workouts and helps in weight loss. They are practiced when the level of water is between waist and chest and a half an hour of workout can burn more than 300 calories. It comprises of warm up, cool down and stretching practices. It helps the removal of unwanted body flab and helps in shedding of weight. The buoyancy offered by the water relieves stress on the joints. You can begin simply with a walkway in a shallow pool. Water aerobics shows speedy results and is a fun way to get a slim figure.
• Dance aerobics is one of the best alternatives of losing weight and is a preferred form by the youngsters. Dancing to the rhythm enhances your health and energy. It renders the burning of fat and makes you fit. Dance aerobics increases the strength and stamina of the individual. The session involves one hour, which includes warm up, extending, and target heart range exercises. Zumba, hip hop, ballet and salsa are few dance forms that also assist in weight loss and inspires dance aerobics.
Also Read: Maximize your Intake of Protein
CTA: For a stronger and fitter body, aerobics is the best option that facilitates in cutting down calories. Aerobics has shown to drop the levels of stress if you involve yourself consistently. It serves a big role in increasing your self esteem. It instills the spirit of positivity. Endorphins released during the aerobic activities help you to decrease and stabilize the symptoms of depression and anxiety. In terms of losing weight, it is one of the most reliable and speedy ways of shedding weight. It bears a variety of physical exercises that never makes you feel tired. Weight loss is the need of an hour to take a good quality of life.