If you are looking for some powerful natural solutions for hair re-growth, you have turned on to the right page. This article will provide you information about how to stop and even re-grow your hair loss. If you follow the tips, you might have chances of getting back your hair you have always wanted.
Natural Ways To Reverse Your Hair Loss
Thinning of hair on the scalp or hair loss is worrying everybody. Due to lifestyle changes, unbalanced diet, vitamin deficiency, dietary pattern, hormonal changes, and excessive stress has become some common reasons for hair fall irrespective of age. Regrowth of hair is possible if suitable measures are being adopted. Here are some simple solutions: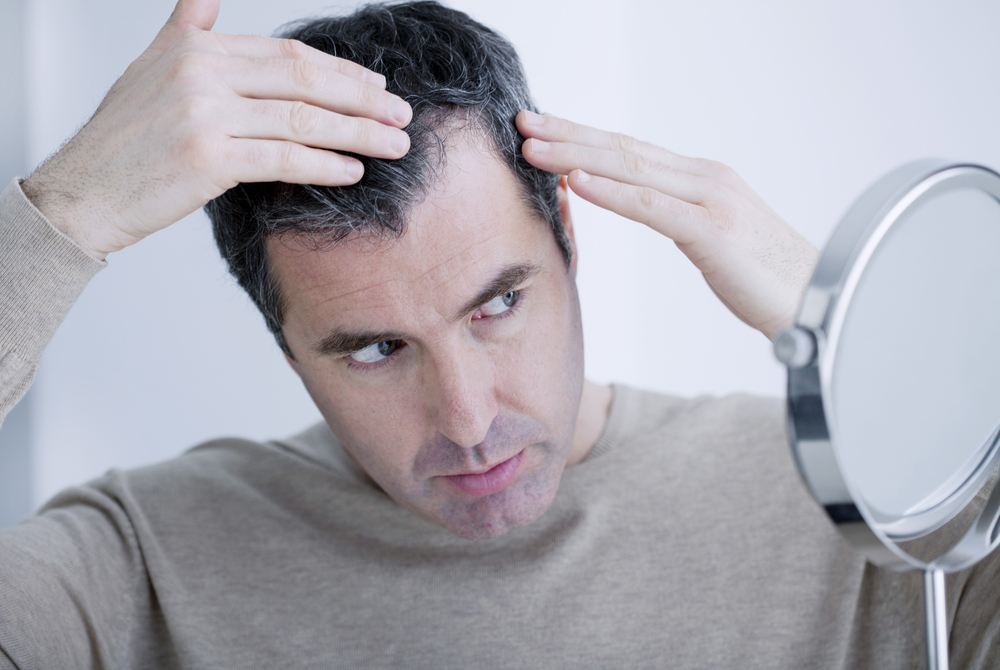 Massage Your Scalp To Reduce Hair Fall- Massage your scalp once in every three days with natural oil is very necessary to control hair loss. Massaging increases the flow of blood to the hair follicles; condition the scalp thereby providing strength to the hair roots.
Scalp massage helps absorb more nutrients in the hair follicles to fight against hair fall. Doing scalp massage thrice a week also helps to reduce stress which is one of the most prominent factors in hair fall.
Natural oils for scalp massage are an excellent choice and are extremely beneficial in reducing hair fall. Massage allows your scalp muscles to relax which in turn promotes blood circulation. Coconut oil, olive oil, lavender oil, almond oil, and rosemary oil are considered as the best oil to promote hair growth and fight hair loss.
A Balanced Diet To Prevent Hair Fall- A well-balanced diet plays a significant role in controlling hair loss and hair regrowth.
Eating nutritious foods means boosting growth and regrowth of hair. Here are the best foods to involve in the diet to reduce hair fall. One must eat food such as soybeans, sardines, flaxseeds, and salmon in his/her diet. All these foods are a good source of omega 3 fatty acids, which is known to be an essential nutrient for hair loss prevention.
Foods rich in zinc including nuts, crabs, chicken; oyster, and spinach should be consumed on a regular basis. Zinc-enriched foods are good in managing hair loss as well as for promoting hair growth. Protein diet is essential for fighting hair loss.
Pulses, egg, soybean milk, cheese, and curd are beneficial for hair loss prevention. A diet rich in vitamin A, B, C, and iron is also considered as a natural hair fall treatment. Vitamin C helps prevent greying of hair.
Ayurvedic Herbs Such As Amla, Neem, And Aloe Vera for Hair Loss-The combination of amla and coconut oil is an excellent hair loss treatment that helps to reduce hair fall as well as promote hair re-growth.
Amla or Indian gooseberry has anti-inflammatory, antibacterial, exfoliating, and antioxidant properties, thus good for hair fall reduction and hair regrowth.
Aloe Vera, on the other hand, is a known natural herb for hair loss prevention. It is extremely effective in preventing clogging of hair follicles and allows the hair follicles to get sufficient nutrients essential for hair regrowth. One can apply pure Aloe Vera juice on his/her scalp to prevent hair loss particular that which happens due to infection of the scalp.
Neemis also a beneficial ayurvedic herb that helps in controlling dandruff and keeps the lice at bay. You can boil neem leaves in water and wash your hair with this mixture. You should take a bath with this mixture twice a week to get rid of scalp irritation, dandruff, and other hair associated issues.
Curd For Hair Loss- If you want to say goodbye to hair fall, Apply curd on your scalp and left it for about half an hour then wash it with lukewarm water.
The curd is a powerful and effective remedy to prevent thinning of hair. It not only prevents hair loss but also improves the texture of your hair by adding shine and luster to them.
Apply curd and honey over your scalp to maintain hair moisture. The nutrients present in the curd penetrate the scalp and reduces irritation, dandruff, and scalp infection.