Asthma medications play a significant role in controlling your asthma and helping you live a better life with asthma. Asthma inhaler medicine works well when taken properly.
However, most people on asthma medications don't use them properly. Drugs for asthma are one of your most important tools for controlling asthma symptoms. Ensure they work for you and help you achieve good asthma control.
Pharmacological Options for Quick Relief:
The best treatment for asthma for symptom control and risk reduction includes medications, treating modifiable risk factors, and non-pharmacological asthma remedies.
Everyone with asthma requires a quick-relief medicine to stop an asthma episode. These medicines give immediate relief to narrowed airways and relieve the symptoms of wheezing, coughing, and chest tightness with asthma. If coughing is majorly affecting you, please ask your doctor about the best medicine for asthma cough.
Fast-acting medicines begin to work within five minutes and have fewer side effects. These provide rapid relief from asthma flare-ups or more serious attacks and can also be called rescue therapy. All quick-relief medications used for asthma care are bronchodilators.
Short-acting beta agonists –
These are inhaled medications available to provide instant relief during an asthma flare-up, and the relief may last for several hours. The drugs in this category are the best choice for treating exercise-induced attacks. The class includes Albuterol (Ventolin HFA, ProAir HFA), pirbuterol (Maxair Autohaler), and levalbuterol (Xopenex HFA). Salbutamol inhalers are considered the best inhaler for asthma. Like other asthma inhalers, an inhaler for cough also causes the relaxation of muscles of the airways into the lungs, making it easier for you to breathe.
The drugs include the following adverse effects:
Headache
Fast heart rate
Excitability
Throat irritation
Shakiness
In rare cases, these medicines may cause heart arrhythmias.
Anticholinergics –
Another class of quick-relief medications, inhalable bronchodilators useful in providing fast relief from asthma attacks. The category includes ipratropium bromide drugs. Anticholinergics may cause the following side effects:
Nasal irritation
Bloody nose
Dry mouth
Trouble breathing
Nasal dryness
Rare but serious side effects include bronchospasm, a lung muscle spasm that narrows your airways. They may also cause worsening of pre-existing heart arrhythmias.
All these medicines relax bronchial smooth muscles usually within 2 to 10 minutes of administration.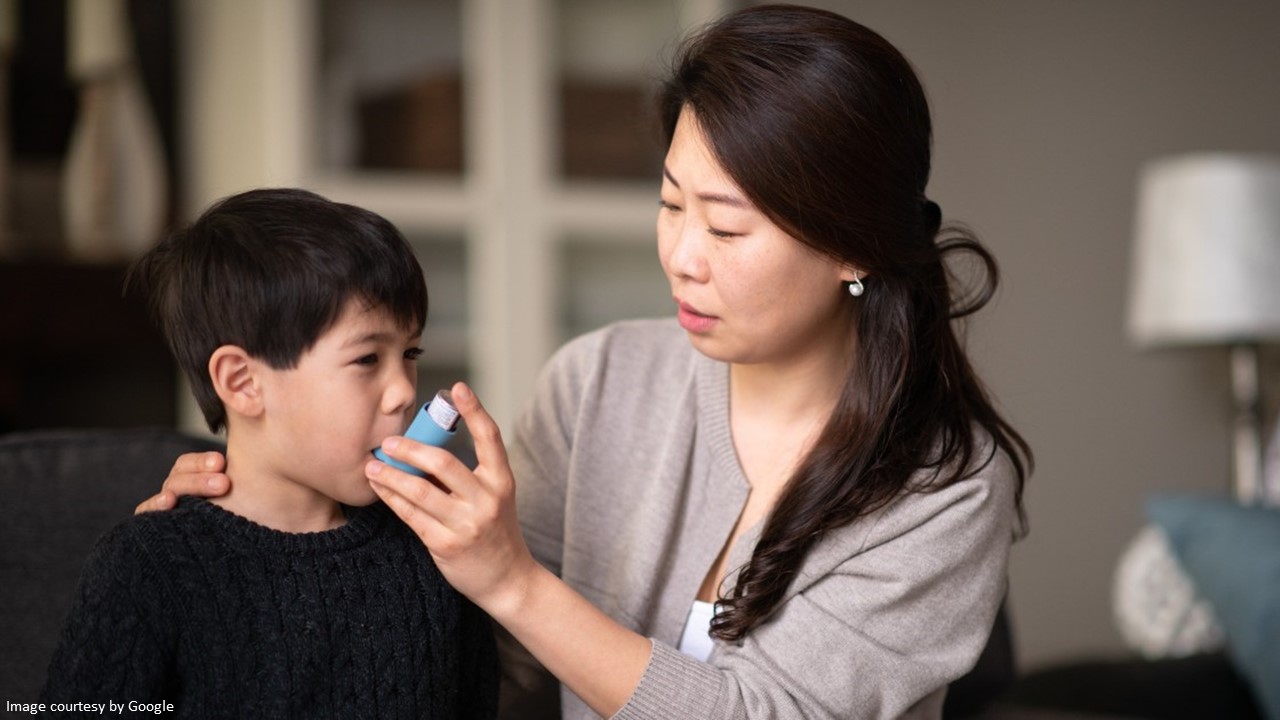 Important tips
If you haven't used your asthma inhaler for over two days, you may need to shake it and do a test spray.
Make sure that you clean the plastic case once a week. Remove the metal canister and run the case under warm water for at least thirty seconds.
Always use a spacer with your fast relief inhaler so the medicine gets deeper into the lungs and airways.
Quick-relief asthma medications can look like long-term asthma controller medications. It is necessary to separate both asthma medications because they will help in different ways. You can also label your fast-acting medication with QR to help you identify it.
Taking your medication:
Medicine is one of the great tools used to treat a health problem. Taking medicine per your physician's recommendations will improve overall health and prevent future problems. You may risk your life if you are not taking your asthma medicine properly; it is very common for people to use their asthma medication devices incorrectly and miss out on the complete benefits of their medications.
Incorrect use of devices can increase the risk of adverse effects. Even if you think you are using your device correctly, it is always good to check your technique. Ask your physician to review your asthma treatment and check your technique at your next visit.
Looking after your Asthma:
It is recommended that everyone with asthma should have an overall plan for managing their asthma. This should include a written health plan and regular review with your health care specialist at least twice daily.
Advice for Women
If you are pregnant, breastfeeding, or planning to get pregnant, do not use any asthma medicine unless your physician allows you to. Some medicines may cause fetal harm, including prescription, vitamins, herbs, over-the-counter medicines, and supplements. Also, ensure your physician knows you are pregnant, breastfeeding, or planning to conceive.
Storage Instructions
Check the expiry date of your asthma medicine and the exact storage instructions. Most asthma medications require storage at controlled room temperature, away from heat and moisture. Do not leave your medications in your car.
Read More: Asthma in Children: Signs, Symptoms, and Treatment