Whether the reason of impotence is psychological or physiological, both the patient and his partner habitually experience a variety of extreme emotions and feelings. Any of these feelings can bring about a sense of lower self-esteem, so treatment of any sexual dysfunction is very necessary.
Erectile dysfunction is a sort of sexual problem in which the penis can not sustain erection for intercourse. Because sexual performance is often a key part of a man's self-respect, experiencing erectile dysfunction (ED) can be distressing not only to a man's sexual life, but to his complete sense of being. All these things make to find out the ways to protect erection is obligatory.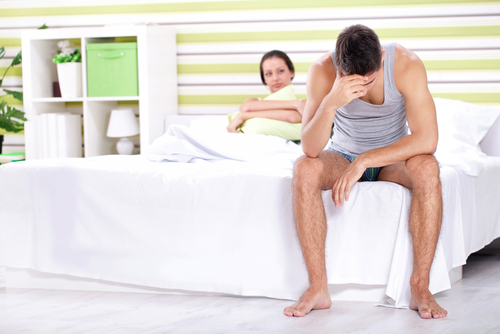 Also read: Incontinence In Men
Some tips for how to protect your erection are as below:
Protect your erection with your diet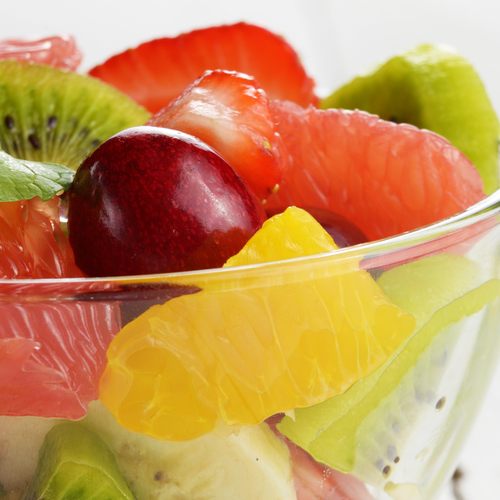 There is no miracle food as such which can prevent the ED. But good food and a healthy body do lead to better overall results, so it is probably helpful in ED as well. So you may include following thing in your regular diet to protect your erection.
Certain leafy vegetables like celery and spinach and beet juice have the high concentration of nitrates. Nitrates are vasodilators. By dilating blood vessel, they increase the circulation.
Oyster, a well-known aphrodisiac, enriched in zinc that is an important mineral in the formation of Testosterone, a male hormone and lack of that may be the reason of ED.
Arginine, protein component present in Pistachios, relaxes the blood vessel hence it may be advantageous in ED.
The recent studies revealed that flavonoids present in dark chocolates lowers the blood cholesterol and blood pressure hence paly a contributory role in the cure of ED that is due to poor circulation.
According to some studies, Watermelon has the similar effect like ED drug Viagra. It is rich in phytonutrients that are helpful in maintaining the circulation.
Deep red fruits like potato and pink grapefruits have Lycopene, an antioxidant help in ED.
Another food that do good for your circulation is peanuts, onions, tea, red wine, raspberries, apples.
Also read: Erectile Dysfunction : Causes, Diagnosis And Treatment
Move your body to protect your erection
Exercise keep you fresh and away from diseases as well as can prevent your erection loss. You can maintain blood circulation by running, swimming and other forms of aerobic exercise. You can try certain exercises like Kengel exercise, a pelvic floor exercise, strengthen the Bulbocavernous muscle. Bulbocavernous muscle allows the penis to engorge with blood during erection and pumps during ejaculation . Penis is a muscular organ. As the exercise keeps muscle fit and fine likewise exercise of penile muscle by intercourse or masturbation within short gap keeps it active.
Exercise keeps you physically active and maintain blood pressure. High blood pressure by itself or use of blood pressure medication like Diuretic (water pills), beta blocker can lead to erectile dysfunction.So choose healthy lifestyle and rush to the doctor for the regular blood pressure check. High levels of Cholesterol brings various heart and blood circulation related issues.By regular exercise and diet management, you can keep the cholesterol level normal.
Exercise helps you to control your weight. Overweight can bring so many precarious health problems that may dampen the nerve supply to the penis may lead to ED.
But, if you are going to gym and taking anabolic steroid for muscle building, avoid it as it can shrivel the testicles and deplete their ability to make testosterone.
Also read: Take Drugs For Erectile dysfunction(ED) as prescribed!
Remain stressfree to protect your erection
Keep yourself calm and cool as psychological or physical stress increases the level of adrenaline that makes blood vessels narrow hence dampen the blood supply which is very necessary for an erection.So be tension free whenever you are going to bed. Some people find drinking alcohol as a way to reduce stress.Though,there is no as such evidence of ED because of mild to moderate drinking of alcohol, but chronic drinking of alcohol can lead to nerve damage, liver damage and other health issues like interference in male hormones level causing ED .Avoid the excess intake of alcohol to prevent the loss of erection.
Be cosy with your partner: Some time performance anxiety or fear to sex make your penis down. Cheerful ambience trim downs the stress and anxiety. So try to maintain a comfort zone with your partner.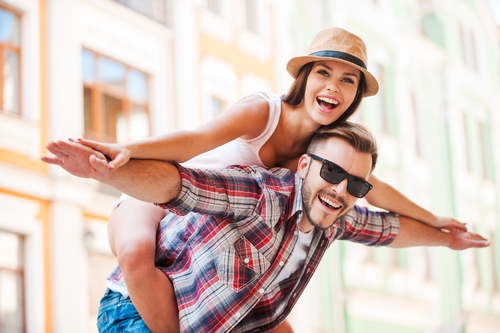 Stress provoke smokers to smoke but smoking can affect circulation of blood and cause vascular diseases.This is perilous to men having erectile dysfunction (ED), because appropriate circulation to the whole of the body, as well as the genitals, is important to attain and maintain an erection. It has been found that men who smoke are at higher risk to develop ED than non-smokers. So try to dispose of the habit of smoking.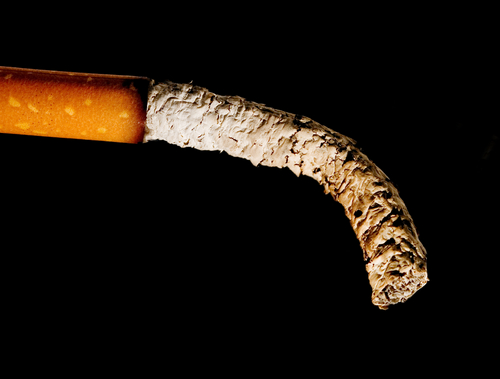 Also read: Modern Lifestyle and Erectile Dysfunction
Conclusion
The sexual experience is very important in everyone's life and plays a vital role in cementing your relationships . So any issues related to sexual health may be devastating. Embarrassment in expressing sexual problem is the biggest problem in its treatment.The sexual issues like ED remains unsolved until you are not putting your efforts to solve it. Try to find the cause of the problem and talk to your doctor and be wise with the ways to protect your erection.