Losing weight is no more a big deal, you can lose weight with the best weight loss diets prescribed by the experts. Put weight loss diet on your plate and follow this regimen to attain most of the benefits.

You might want to wear your favorite dress that you kept in the cabinet for months. But realizing that it does not fit in can be the most disheartening situation of your life. Gaining a few extra pounds is never a good feeling. What bothers or strikes mind during the ongoing, is that how well will you try to succeed in losing weight now. Weight loss can be done if you follow the best weight lossdiets and do physical fitness.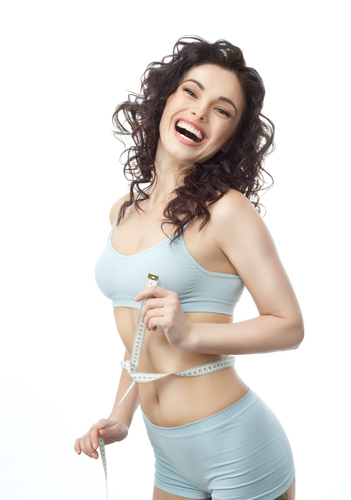 Having an extra fat in the body makes one lose his self-confidence. You may become a prime target of several diseases related to heart and, many more. So, it's the right time for those who are obese or are not much satisfied with their weight to look for expert advice and follow best weight loss diets to reduce weight.
Also Read: Diet for Weight Loss: You Were Missing Something So Simple!
Follow diets for losing weight
A healthy you mean long life, to reduce the weight you need to take on a weight loss diet plan followed by an exercise program of your choice. The best weight loss program will assure that you get the optimum result in a short span of time. Many weight loss diet options are available, and a few of them are discussed below:
Weight watchers diet:
One of the successful diet that is increasing its followers every day is weight watchers diet. Started in November 2010, the diet claims to help you drop about 2 pounds in a week. It is a point plus program that gives every food item a point based on its fiber, fat, and carbs.
How does it work?
For weight loss, now you don't require any membership period. In this weight loss diet, you are free to eat whatever you wish to. The primary aim is to stick to complete your fixed daily points plus target. More than 40,000 food items points value can be easily accessed on your mobile app. The food having the highest point value is bologna, so it should be taken in a small amount. Many fruits and veggies have zero points means you may eat it as much you want. This weight loss diet is not a diet, but a very healthy way to live life.
Also Read: Aerobics a Positive Path of Losing Weight
Atkins diet:
You may have tried many weight loss methods, and not every method seems effective as per the convenience. So to lose calories, an Atkins diet may be the right approach for you. This weight loss diet plan allows you to go through four phases beginning with fewer carbohydrates and then eating gradually more until you reach your desired weight.
How does it work?
Phase1 is named as induction that has to be followed for at least two weeks and may continue for longer. In this phase, one has to limit the intake of carbohydrate to 20g a day. Avoid carb- rich foods like biscuits, cakes, drinks, pastry, and crisps. Breads, potatoes, rice, most veg from the menu and milk should also be ditched. What you may eat is red meat, fish, cheese, eggs, butter and mayo cream.
In another phase, i.e. ongoing weight loss the carb intake is increasedby 5g for a week until you reach the level of critical carbohydrate. This has to be the maximum amount of carbs you can take a day for losing about 1-3 lbs in a week.
As the third phase comes, i.e. Pre-maintenance you may enhance your carb intake by 10g every day for a week. The basic aim is to control weight loss for not more than a single lb a week to enter the final phase. Now the little amount of starchy items like porridge, bread or pasta can be taken.
The final phase, i.e. Lifetime Maintenance, you may be required to limit the carb intake to less than 90g a day. The result is that to reduce weight, you may follow a low carb diet forever. This weight loss diet plan assures that you lose weight once you follow it regularly.
Vegan diet:
Going vegan is the best way to reduce weight and fight chronic diseases. Try to cook food that is healthy, and is meat and dairy free. On a vegan diet, there is no place for any animal products. Not even dairy and eggs what you may consider is fruits, veggies, whole grains, seeds, nuts, and legumes. This weight loss diet allows you to consume fewer calories and have a lower body mass index. When you eat more of fruits and vegetables, it's likely you start feeling full on these calories. The need never arises to switch on unhealthy or processed foods. This can be a perfect weight loss plan if you follow it correctly.
Also Read: Maintain Your Weight: Body Shape And Diet
Conclusion!
Keeping a check on your eating habits has to be your priority in terms of weight loss. Weight loss diet alone, never works, you need to follow exercises correctly as well. The more you work towards your health now, the better it gets for future.