Those who remain fit over forty and fifty may amaze anyone but you should understand the real story behind a long-lasting youth.

Our body has a definite lifespan and everybody's physique deteriorates with the age. It's a challenge to resist the effects of this deterioration; some people try to go against the time while some simply live as usual. Those who are not willing to put extra effort in preserve the charm of youth probably become an easy victim of aging. Your age between 40 and 60 is actually and mix of young and old. It's the time when you gradually approach to the old age, but it's in your hands to make a slow transition. A fitness plan for men over 40 will apparently slow down this progression, so try to follow it strictly.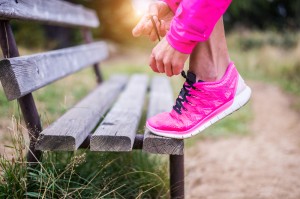 Time to fulfill your dream:
Remember your dream that you could not achieve in your young age; now when you are settled and financially well off you should not restrain yourself due to health reason. If you want to take a new leap in life after 40 and 50 then your physical strength will play a key role, so it also becomes important to keep yourself fit after entering 40s.
Life after 40:
Everybody ages with time and we all have to go through a phase of life when it becomes difficult to retain the energy and charm of youth. But, it doesn't mean that everything is lost; rather think to reboot your life after 40. Many experts have chalked out some guidelines related to fitness for men over 40 and 50. It's not the time to build muscles or do sprinting exercise but following a fitness regime to remain healthy so that you can perform your daily activities successfully.
Probable health conditions after 40:
Although there is no certainty that you have to experience the pain of disease(s) during the later phase of your life, but many people are seen suffering from some health conditions after their 40s and 50s. Majority of such health issues include:
Diabetes (Type 2 in most cases)
Heart disease
Imbalance in cholesterol levels
Stroke
Depression
Shortness of breath
High and low blood pressure
Colon and breast cancer
Muscle and joint aches
Weakening metabolism
Osteoporosis or reduced mass in bones
Theses health conditions may make your life miserable if you leave them unattended. It's better to identify the signs of these conditions at earliest and nip them in the bud by following an effective fitness plan.
Fitness mantra for the people after 40:
Regardless of age, your fitness is what matters the most. It's highly desired that you follow a fitness program regularly. A foolproof health plan ensures the fitness for men over 40. Such a plan is necessary to keep you physically and mentally fit and gleefully dispelling the effects of aging.
A well-rounded fitness plan has also to make sure you live a quality, energetic and fun-filled life after 40. Make a routine to workout and do some specific exercises, such as:
Morning walk
Don't miss morning walk, as it's a good exercise to keep your muscles healthy. It's also helpful to increase your blood circulation in order to avoid the risks of stroke and heart diseases after 40.
Cycling
Maybe you have left cycling after college but taking it up again is not only a great feeling but also a good exercise to burn extra calories. Try to avoid your car for traveling in the locality and pick your cycle to roam around. Don't bother even if you cycle aimlessly since it's a good stress-buster. Cycling will certainly help you remain fit over forty.
Yoga
Yoga is a powerful exercise to keep your body fit and flexible. The best thing about the yoga and meditation is that you need not strain your body too much and once you learn the correct poses then you can do it comfortably at home. Some people take up power yoga to maintain a slim figure in even after 40 and 50.
Strength training
There is no prohibition in trying some strength exercises as long as your body allows. Older people can do strength training but they should not aim muscle building but keep the muscles healthy. It's a good fat-burning exercise that can boost metabolism and resist hormonal disorder. Make a chart for doing some weight training and cardio exercises 2 or 3 days a week.
TRX Training
The Total Body Resistance Exercise or TRX is another good option recommended for the fitness for men over 40. It's easy to install TRX suspension at home and doing it for some 10-15 minutes daily. TRX training helps you stretch your body and warm-up. It's easy to learn the correct moves to maintain healthy muscles.
Other exercises:
There are some other effective exercises and sports activities that help people to remain fit over forty, such as:
Workout on treadmill
Active living
Swimming
Tennis
Badminton
Pilates
Tai Chi
Also Read:5 Natural Remedies to Ease Back Pain