Many people want thicker eyelashes as it makes a person's eyes look even more alluring. Factors like genetics, age, medical conditions, nutritional deficiency, eye infection or hormonal changes in the body contribute to thin eyelashes.
Tips for Growing Thicker Eyelashes
Proper routine care is required to be done to make eyelashes healthier. Some simple steps can be considered to grow and enhance the beautiful eyelashes. The basic home remedies can be used to promote thicker growth. Top remedies for grow longer eyelashes are: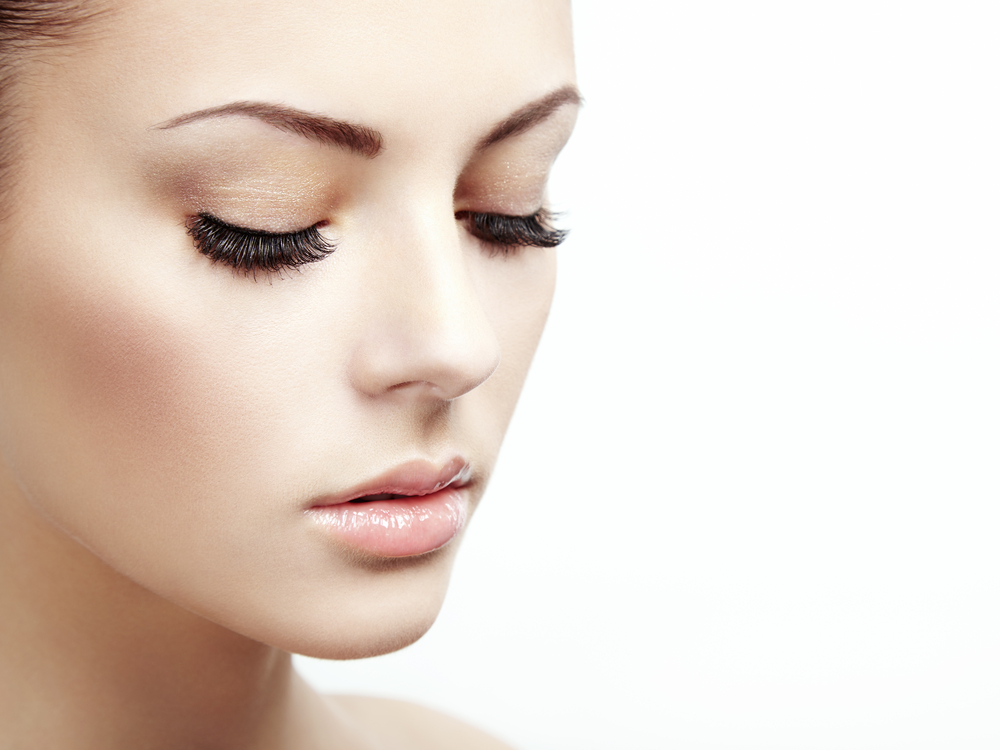 Castor Oil- It can help in achieving lustrous and voluminous lashes along with fighting micro-organisms that hamper growth.
Also Read: Fertility and Nicotine: An Ugly Battle
Olive Oil– It is a well-known remedy for thicker hair growth as well as eyelashes. It is rich in Vitamin E and oleic acid that nourishes and add volume to your eyelashes.
Brush your Eyelashes– It helps them to grow. It will help getting rid of dust and dirt particles to prevent clogged pores. Moreover, it will encourage blood circulation so that more nutrients reach the hair follicles.
Eyelid Massage– it boosts up the growth of eyelashes. It also improves blood flow to the hair follicles, which means more nutrients reach the follicles. This stimulates hair growth and prevents thinning and breakage of your eyelashes.
Aloe Vera– It is a wonderful home remedy that can help you get long, thick eyelashes. It contains several vitamins and nutrients that promote the growth of eyelashes and it also keeps them moisturized.
Lemon Peels– It helps to add volume to eyelashes. These are rich in Vitamin C and B, folic acid and other nutrients that promote the growth of eyelashes. And when lemon peels are infused with olive or castor oil, they help to enhance the cleansing and stimulating properties of the oil.
Green Tea– It can be used on eyelashes as well. The caffeine and flavonoids found in it help to maintain the growth of existing lashes and stimulate new growth too.
Avoid using Fake Eyelashes– Using fake lashes or eyelash extensions are a short term solution, but for the long term, it only damages the lashes further. While taking them off some of the real lashes are also removed, so it's better to avoid fake lashes or use it only when necessary.
Remove all Makeup at Night– Makeup free lashes grow better. Always remove all your eye makeup at night so that your lashes can breathe.
Healthy Diet– Healthy and a balanced diet are important to make your eyelashes grow longer, thicker and stronger. Eyelashes also need a supply of vitamins and minerals to grow.
Massage your Eyelids– Stimulate the hair follicles of your lashes by gently massaging your eyelids. Massaging should not be rough or harsh otherwise, it will harm rather than doing good.
Things to be learned before getting Eyelash Extension Products
It's difficult to keep eyes closed and stable for long– The more you think of keeping eyes shut down, the more you find difficulty keeping them stable. All the thoughts come to mind while it is required to be closed and stable. All of such brain activity causes eyelids to wink and flash. Rather, it would be helpful to take a short nap and relax when eyes are supposed to be shut for hours.
Two designs can never be same– Extreme eyelashes comes in numerous lengths, thickness, and curls. Although, natural lashes are most embellished, but still scope of changes is always fun. Hence, pouring some colored tips through extensions will provide you top rated and unique glance.
Requires high maintenance– These are not for the fate of heart. With new looks, a long set of rules and tools are received. They need some extra efforts to be properly maintained. Makeup wipes are a must to be carried all the time. No matter how you are caring, they will gradually fall out the way your natural lashes do. Further, gaps can be covered with a bit of mascara.
Gives rise to obsession– Initially it's unimaginable that how the eyelash extension will look for you and how you can resist shedding up natural lashes. But, once you step out with extensions and you receive compliments from people around you then you can't take off the addiction.
Eyelashes products : Always remember to choose the qualitative and best eyelashes products to avoid any eye infection or allergy.
It's worth mentioning that thicker and extended eyelashes make you look elegant. Hence, the lash extension is a must try option.
Also Read: Alcohol- Get The Facts Right!