Carrot is not just a vegetable but also a food product laden with a number of health benefits. By taking the high vitamin carrot juice every day, you can get the power to fight against various health conditions. So next time when you take the carrot juice, remember its benefits at least once.
Benefits of carrot juice:
When it comes to eating a versatile vegetable, you can pick carrot without any doubt. This is one of the most popular vegetables consumed all over the world in different forms. Carrot is a root vegetable available in various colors. It is found to be one of the most healing foods that provide the finest and highest quality in nutrients when taken regularly. There are marvelous benefits of carrot juice that many people are not aware. Let's have a look at some specific benefits of this vegetable that may amaze you.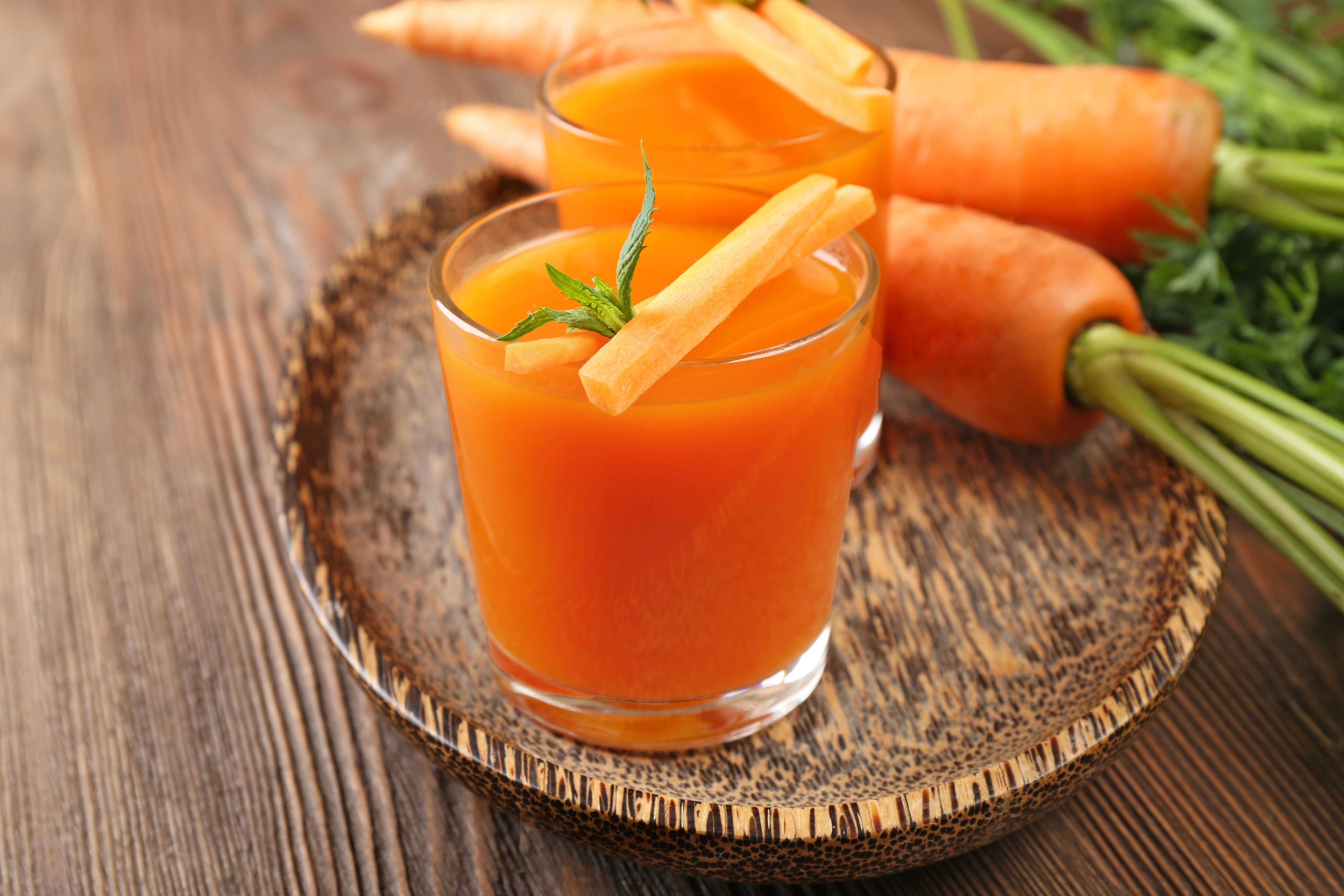 Also Read: How to deal with stress in a scientific manner
Carrot as an immunity booster:
Carrot juice has the potential vitamins that can strengthen your immune system. Its vitamin A helps to maintain healthy skin cells and mucosal membranes. Moreover, it can regulate the health of immune cells in the body.
Its vitamin A maintains the cells in your skin and mucosal membranes. It also plays a role in the growth and maintenance of white blood cells. Better yet, Vitamin A regulates the release of immune cells in the gut. The vitamin C available in carrot can boost antibodies and stimulate blood cells, increasing the resistant capacity of the body.
B vitamins like B1 and B6 are also present in the carrot that can increase metabolic process and strengthen white blood cells. This vegetable is rich in magnesium, phosphorus, biotin, potassium, vitamin K, calcium, organic sodium and some other beneficial minerals that can boost up liver health and overall immune system.
Carrot maintains the level of sugar and cholesterol:
Carrots are low in glycemic content and carbohydrates, so by eating them, you can satiate your appetite even without increasing the sugar level in the body. The fiber content of this vegetable perfectly helps blood sugar maintenance by slowing the breakdown of glucose in the metabolic process. Similarly, the antioxidant content of carrots can regulate the absorption of cholesterol and bile acids, helping to reduce cholesterol levels in the body.
A vegetable that fights against cancer:
It's scientifically proved that carotenoids available in carrot can provide a good protection from cancer recurrence. Its antioxidants counter leukemia cells, reducing various types of cancers like breast and ovarian cancer. It's one of the highly sought-after benefits of carrot juice to help cancer patients. Carrot has the capacity to reduce oxidative stress and tissue inflammation that, in turn, can protect you against the growth of cancer cells.
Lowers the risk of stroke and heart problems:
The high vitamin carrot juice is helpful to decrease the risk of cardiovascular disease and improves liver health. It can also decrease the risk of stroke in the adult people. Carrot can increase the body's ability to absorb nutrition properly as well as digest fat.
Improves oral health:
Carrot is known to prevent cavities and fight against harmful or unwanted bacteria and toxins that enter the body through the mouth. There are some effective minerals in carrots that can help you prevent cavities and tooth decay. In addition, its carotenoids can lower the risk of mouth cancer, preventing pharynx and larynx cancers. The immune-boosting nutrients of carrots not just help blood sugar maintenance but this vegetable can remove plaque and stains from teeth too.
A boon for eyes' health:
Carrot is a good source of vitamin A that plays a key role in improving eyes' health. The three important nutrients including beta-carotene, lutein, and zeaxanthin available in carrot can help you combat various forms of eye disorders like low vision and macular degeneration.
Also Read: Include Probiotics in Your Daily Diet and Improve Your Blood Pressure
It is one of the important benefits of carrot juice as it helps you maintain a good vision. The carrot juice can treat a kind of blindness occurred due to the deficiency of vitamin A regularly. Lutein and zeaxanthin work well to reduce the risk of age-related vision loss. You can take either high vitamin carrot juice directly or eat carrots daily to maintain healthy eyes for a long time.