Physical medicine and rehabilitation help restore movement and function of people who are disabled by disease or injury. Physical Medicine and Rehabilitation physicians create therapy plans that consider the unique needs, abilities, and objectives of each patient. They work closely with a team of physical therapists, occupational therapists, and other rehabilitation professionals in order to create a treatment plan to cure disabilities. They may also offer treatment options that include physical techniques such as heat or ice, acupuncture and other exercises to improve function.
Place for Rehabilitation
People can have rehabilitation at many places. It usually begins while they are at the hospital, recovering from an illness or injury. Sometimes it starts before the planned surgery. After the person leaves the hospital, treatment continues at a special inpatient rehabilitation center. A person may be shifted to this type of center if they have significant orthopedic problems, burns, a spinal cord injury or severe brain injury from stroke or trauma.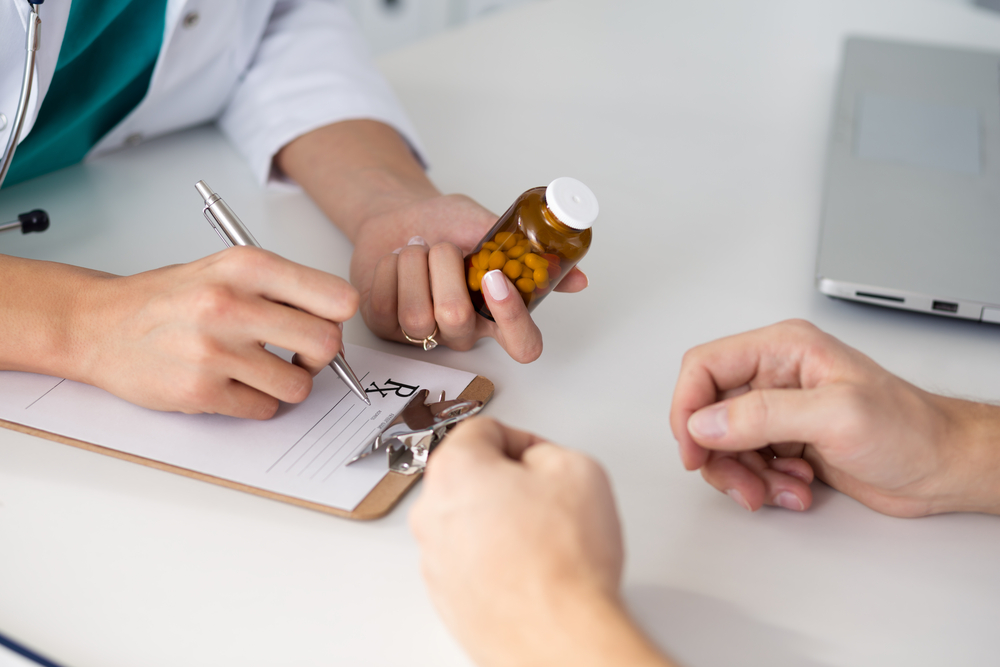 Also Read: A Heart Attack can Take Away your Life, So Follow Preventive Measures and Keep it Healthy Forever!
Rehabilitation is also conducted in a skilled nursing facility or rehabilitation center outside of a hospital. Many people who are recovering eventually go home. Therapy is then continued in the provider's office or at some other place. You may visit the office of your physical medicine physician and other health professionals. Sometimes, a therapist will make visits to your home. Family members or other caregivers must also be available to assist.
Rehabilitation Objectives
The goal of this therapy is to make people know how to take care of themselves as much as possible. The target is basically on daily tasks such as eating, bathing, using the bathroom and moving from a wheelchair to a bed. Sometimes, the goal is more difficult, such as restoring full function to one or more parts of the body. The experts use many tests to analyze a person's problem and track their recovery. A full rehabilitation program and treatment plan may be required to help with medical, physical, social, emotional, and work-related problems. Family and caregivers may also require assistance in adjusting to their loved one's situation and understanding where to find resources in the surroundings.
The Rehabilitation Team
Physical medicine and rehabilitation is a team approach. Team members include doctors, other health professionals, the patient, and their family or caregivers. Physiatrists are the doctors who had undergone 4 or more extra years of training in this kind of care after they were done with medical school. Other doctors in the rehabilitation team include neurologists, orthopedic surgeons, psychiatrists and primary care doctors.
When you're ready to seek help for a substance abuse problem, you will be required to decide whether an inpatient or outpatient therapy is suitable for you. Each type of program has advantages and disadvantages. It's necessary to consider all phases of the recovery process as well as your own personal needs while selecting the right kind of disabilities treatment.
Inpatient Addiction Rehab
Those people who are looking towards recovery from addiction, inpatient rehab program is good option for them. Generally, residential treatment programs last from 28 to 90 days depending on the particular needs and priorities of the patient.
At the start of the recovery process, many will undergo an inpatient detoxification before the beginning of addiction treatment. Many inpatient and residential programs initiate with the structured detoxification program into their treatment protocol. In either type of programs, medications will often be used to help with the withdrawal procedure, especially in cases of high dependency.
However, medication isn't used in all instances. Have a word with program staff if you have any queries about the detoxification process. After it is done, treatment must continue. The focus moves from allowing substances to clear from the body and stabilizing the person throughout the withdrawal process to develop the skills to stay sober long term through counseling, therapy, and education about addiction and recovery.
Outpatient Addiction Rehab
In contrast to inpatient programs, this treatment allows patients to live at home, letting them continue to work, or school, and the ability to accomplish other personal responsibilities. In this, individuals will attend group and individual therapy sessions each week, and if required they can visit a psychiatrist regularly for medication to manage cravings and any existing mental health issues. The treatment provided in an outpatient facility is same as to that provided in an inpatient treatment center but is somewhat less radical. This program might need one or more of the following types of therapy:
Cognitive behavioral therapy–It makes participants aware of unhealthy thoughts and behaviors and provides strategies to modify them with healthier ones.
Contingency management-It provides particular incentives or rewards to help people create regular behaviors such as attending therapy or maintaining sobriety.
Motivational interviewing–It works to recognize and modify any feelings that might be obstacles to treatment.
Matrix Model-It allows therapists to act as both teachers and coaches, with the focus of treatment being entrusted the addicted individual through positive self-image and confidence.
Multidimensional family therapy– It works to assist families function better, especially in cases involving adolescents with drug or alcohol addictions.
Also Read: Ebola disease is a rare but deadly disease caused by one of ebola virus strains
The medical condition might not always be curable, but treatment may help improve quality of life. If you are looking for a specialty where not only a disease is treated, but brings up a great change in the way a person lives, a physical medicine and rehabilitation center may be a great fit.