For a majority of people, digestive disorders such as constipation, bloating, abdominal pain, and irritable bowel are a part of their daily routine. To address these gastrointestinal issues, there are several treatment options available to ease the symptoms of digestive problems.
Relation between food and digestive tract
Your digestive health is directly linked to your overall body's health. Your food choice can affect the quality of your life. The digestive tract of a human is a 30-foot tube that holds more solutions for your health than most of you could ever imagine. We all feed our taste bud before thinking about its effects on our digestive tract. Most people are influenced by the delicious taste designed to meet craving and convenience. They forget the correlation between the quality of our food and the quality of their digestive health. The digestive tract in your body is responsible for delivering the components of what you eat. Therefore, it is important to be your digestive system in a good condition to deliver essential nutrients to the body.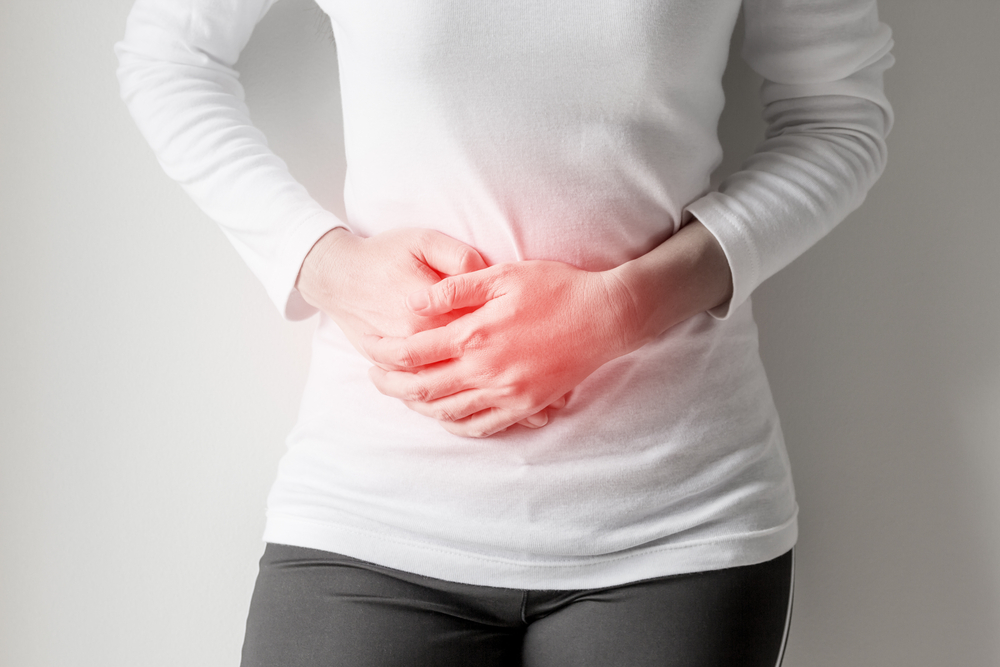 Also Read: 5 things you may not know about HIV
Gastrointestinal disorders may give rise to other health conditions such as anemia, which is caused by a lack of certain dietary components in your body. Other commonly reported problems associated with the poor digestive tract health include bowel inflammation, constipation, diarrhea, stomach ulcers and heartburn. These conditions may cause due to various reasons that are stated below:
Unhealthy lifestyle- Unhealthy lifestyle habits including alcohol consumption, smoking, lack of sleep, lack of exercise, emotional stress, and eating before bedtime.
Poor choice of food– Consuming the high amount of sugar-containing food, eating simple carbohydrates, consumption of artificial sweetener, alcohol, and caffeine, avoiding dietary fibers and overeating.
Viral infections- The type of infections, damage the digestive tract and give rise to many diseases such as diabetes mellitus, hiatal hernia, an underactive thyroid gland.
Use of medications- Use of non-steroidal anti-inflammatory drugs (NSAIDs) and antibiotics destroys the good bacteria in the gut, which makes the digestive tract more prone to health conditions. Laxatives and synthetic hormones may also affect the function of the digestive tract.
A few key steps to managing digestive health
In case of severity of the digestive problem, it is recommended to pass medical diagnosis and take part in a treatment program. If your condition is mild to moderate, you can treat it by following certain home remedies. For a better digestive health, there are many natural ways that allow easing symptoms of digestive problems.
Consume good bacteria and digestive enzymes- Probiotic bacteria are helpful in strengthening the intestine by handling pollutants that enter into the intestine. The digestive enzyme, including papain and bromelain, are very effective in improving digestive health. You can get probiotic bacteria from yogurt or can also purchase it as a supplement in health stores. Whereas digestive enzymes are difficult to obtain from only food, you can have only a small amount from papaya and pineapple.
Locate food sensitivity- In many individuals, a food allergy or sensitivity is a digestive problem. Therefore, it is recommended to eliminate some food items from the diet. Such food includes shellfish, chocolate, fish, eggs, peanuts, citrus fruits, caffeine, dairy products, nuts, and eggs. By eliminating these food items you can easily locate food sensitivity.  However, it can also be checked through a medical test.
Detox your body- In many excess toxins can also cause a digestive problem. Toxins can promote the development of Candida, white fungus that is found in the digestive tract and interfere with the activities. Reduction of sugary foods, animal processed foods can help improve the situation.
Exercise regularly-  An intense workout session of 30 to 40 minutes is helpful in relieving stress and regulating digestion due to body movement. Combine aerobics and cardio exercise in your daily routine and feel the difference. Incorporating physical activities in your daily routine will help you get the overall healthy body.
Also Read: Genital Herpes and HIV
These key steps should be followed regularly as these can majorly help in the treatment of digestion.