At AllDayChemist, we have recently started a new referral program for our customers. We noticed that happy and satisfied customers always come back to us. So, we started this new referral campaign which proves to be useful for both us as well as you. Referral systems are a perfect way for our customers to earn rewards and make some money. All you have to do is refer us to your beloved friends and family members. This helps us to improve our sale of medicines and drugs and also offers great discounts for you.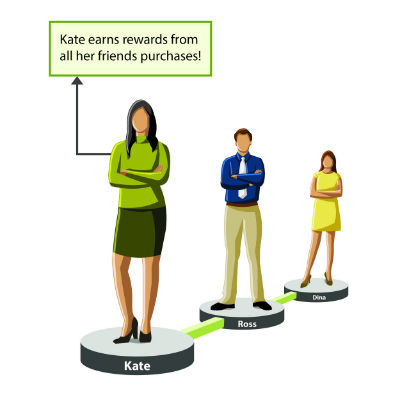 At AllDayChemist, we have a three level hierarchy for our referral program. In this, the customers who joined our referral program first earns rewards because of all the purchases made by his/her friend. Then the friend refers our website to more people and the so on and so forth. This way you earn rewards not only if your friend makes a purchase, but also if his friends do. So the more the people in the string, the more money you make. As more and more customers start referring our website to their friends and acquaintances, sales increase thus attracting more customers to our site. We ensure that our customers benefit from this program in a big way by offering them monetary gifts such as discount on future products or services and also gift cards.
At AllDayChemist, we cherish the relationship that we share with our customers. So, we strive our best to offer the top quality medicines and drugs at a reasonable price. With our referral program, we work to nurture our relationship by giving our customers their referral gifts in a timely manner.
The following two tabs change content below.