As soon as the winter season approaches, it comes with hair fall and skin issues. Cold and dry winds suck all the moisturizer from your hair and make your scalp dry. A dry scalp means dry hair, which results in excessive hair fall. However, the season alone can't be blamed. The heating system of your home during the winter season is equally responsible for hair shedding. Many research studies confirm that people experience more hair fall during winter than in summer.
A dry scalp brings dandruff, which can be frustrating. Avoiding excessive use of styling tools on your hair during winter is recommended since it can lead to excessive hair fall. People with healthy hair need to take extra care of their hair to maintain its beauty of your hair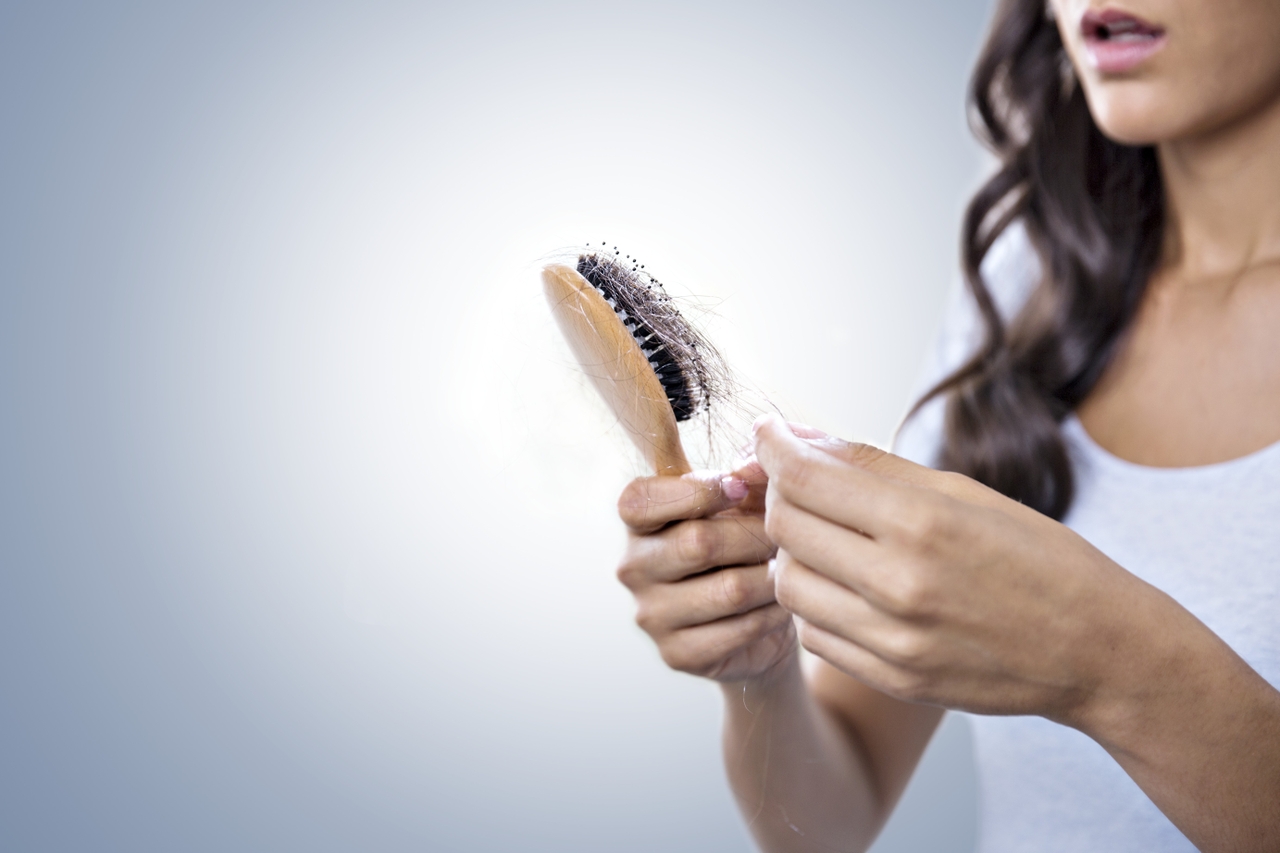 What to do to prevent hair fall during the winter season?
If you experience excessive hair fall during the winter season, there are plenty of things that you can do to deal with hair fall in the winter. One can't carry healthy and beautiful locks without putting in the necessary efforts to maintain them. It requires constant care and adherence to healthy lifestyle habits.
Oil massages
Since winter brings dryness and sucks out all the moisture, oil massages with good quality products, preferably ayurvedic oil, can help you retain the moisture of your scalp and hair. Oil massages prevent hair loss and are very relaxing during the winter season. You can use a combination of five essential oils-Argan oil, Brahmi oil, bhringraj oil, coconut oil, and almond oil.
Eat healthily and drink plenty of water
The Winter season brings a lot of seasonal fruits that are rich in vitamins. Vitamin C is for maintaining eye health and prevents hair thinning/hair fall. Also, stay hydrated by drinking plenty of water. During the winter season, we tend to consume enough water, so the skin and hair become dry. Having enough fluids can help retain moisture and prevents hair fall. You should also consume a healthy diet so that your hair receives appropriate nutrients. No matter how extensive your hair care routine you follow, nutrition plays a key role in maintaining the inner health of your hair.
Use shampoos and conditioners that suit best
Many people are unaware that the hair care products they use in summer do not work well in winter. The shampoo and conditioners for the winter season should provide enough moisture. You should look for appropriate haircare regimens before using them. It is always the best idea to go with ayurvedic shampoos and conditioners in winter so that you feel shiny and moisturized all the time. Find chemical-free products to minimize the risk of adverse effects. This will help in sustaining hair health during the cold winds. To prevent an itchy scalp and dandruff, a common problem during winter, ensure you mix some conditioner with the shampoo while washing your hair. After this, you can again use conditioner to prevent dryness.
A hair mask can help!
Occasional use of hair masks in winter can help provide moisture to your dry scalp. A deep-conditioning hair mask can keep your hair hydrated and prevent it from becoming dull and lifeless. To deal with everyday stress and pollutants, give your hair a much-needed moisture boost by incorporating a regular hair mask session into your hair care routine.
Say no to hot showers and heating tools
Taking long hot showers makes your scalp dry and hair frizzy by reducing the moisture content. Heat is one of the elements that cause irreversible damage. So, avoid a hot water shower; use lukewarm water to wash your hair in winter. Use hair straightening machines, blow dryers, and other hot styling tools that can damage your hair. If you must use them, then consider using them occasionally. You can add the steaming session to regain your hair strength, reduce dullness by increasing moisture content in the scalp and hair, provide nourishment to the hair by opening the follicles, boost hair health, and reduce hair fall, thus making hair shiner and smoother.  
Eat well and Sleep well!
Eating well and sleeping well can do wonders for your overall health. Eating nutritious food can help you maintain your hair and moisture content. If you don't believe it, try it yourself.
Look for the actual cause of hair fall
Daily habits such as stress and nutritional deficiencies can worsen hair fall in winter. If your condition is severe, consult a physician to learn how to keep your locks healthy. Your physician may suggest certain health tests to help you understand your blood parameters and health numbers. A complete blood test can help your physician determine the root cause of the problem. If you are concerned, schedule a physician's appointment for blood tests immediately. 
Above are some essential tips to control hair fall during winter. From split ends to frizzy hair, dry scalp to dandruff, all result from cold weather. Try these tips to experience shiny, healthy, and flawless hair. Make these tips a part of your daily hair care routine and notice the change. You should not ignore the health of your hair, especially in winter. Be sure to switch from your summer hair care regimen to a winter one during the cold season. Follow these tips to prevent hair fall and help your hair turn lustrous and healthy.   
  Also Read: How To Reverse Hair Loss From The Medication?
The following two tabs change content below.