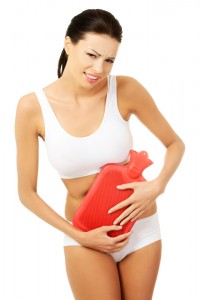 Fat around the belly is the worst fat! It's bulgy, hard to come off and a real pain to get it back in shape. No crash diet, no empty stomach diet, no GM diet, nor any liquid diet helps! Just a few simple tricks in one's daily routine can help reduce inflammation and fat around the belly and waist. Feel more energetic, beautiful and awesome all over with just a few changes to your daily diet intake.
Become a vegan, with Fruits & veggies that will help you lose that stressful fat
Along with keep the doctor away, an apple a day also helps in digestion of food properly. Healthy and natural fruits and veggies can be consumer cooked or uncooked. Always clean the fruit or vegetable before eating. Rich in nutrients and fiber, a fruits and veggie diet helps in keeping inflammation under control. Some of these foods are apples, berries, mushrooms, spinach and papaya.
A tea called Green Tea
Green tea is a powerful antioxidant tea. A cup a day keeps one healthy internally. It aids in weight loss, decreases inflammation and reduces body fat. It also affects our skin tone and helps in getting the 'glow'. Green tea is a resourceful beverage for shrinking waist line and also contributes in losing belly fat.
Spices that will help you lose it all
Not only can you lose belly fat and inflammation on your body, but you can do so while having a good meal! Spice like Garlic, turmeric, cinnamon, chili peppers and ginger are known have potent inflammation-reducing capabilities. Go ahead and add them to your meals as much as possible to avoid inflammation in your system. Go on, spice things up a little! Eat spicy food and lose your belly fat while eating it.
Omega 3 fatty acids
Have Tuna, Salmon, Flaxseed and Walnuts are essential carriers of Omega 3 fatty acids that helps decrease inflammation. Even fish oil in moderate quantity is a great carrier of omega 3 fatty acid.
Salty diaries
If you have the type of body that can swell easily it is better off, for you to follow a minimum salt diet. Have too much salt in your diet can lead to bloating and puffiness in the body often caused by water retention in the body. Keep the salty foods away especially during dinner.
Grains that are not refined
Consuming whole grains can keep inflammation away. They have more fiber and less added sugar which has been shown to reduce levels of C-reactive protein, an indicator of inflammation in the blood.
Drink water like a fish would
Lastly, but more importantly, it is a necessity to have as much as water as possible in a day. Having good water of water keeps your body cleansed for a long time, helping in eliminating toxins from your body. 3 liters of water in a day, is a must for anyone. Squeezing in a little lemon or having lukewarm water is beneficial to reduce belly fat and inflammation, both. Having good amount of water keeps the body functioning well and cleanses body periodically. Stay hydrated as much as possible.
Cleanse your body from within with these simple foods and live happily and be more active in your life.