Most people consider eyelashes to be synonymous with beauty. Longer and curlier eyelashes look more attractive. They make a huge difference in the features and can take away a lot from the overall personality. It is important to have dark and long eyelashes. So, how can one get the desired results and look like a diva?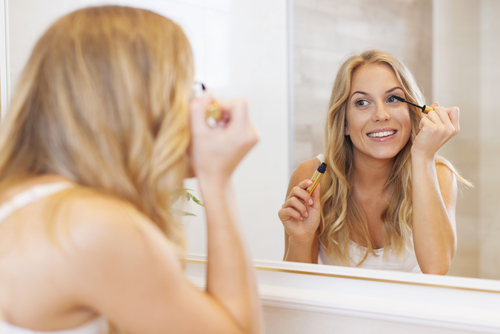 If you want lovely eyelashes, then opt for Careprost, which is a Bimatoprost ophthalmic solution. It is an eye care medication used to treat patients and make the eyelashes more noticeable. Bimatoprost is a topical solution that is used as eye drops and suppresses the progression of glaucoma. By activating the prostamide alpha F2 receptors, it stimulates the hair growth rate. It is helpful for people with hypotrichosis, a condition of having inadequate eyelashes. The solution is the generic form of Latisse, which was created by Sun Pharma in 2005. Buy Careprost online and get positive results after four weeks of use. The complete effect will be visible only after 16 weeks of use. Here are a few steps to use Careprost Bimatoprost correctly:
You can opt for thin brushes as they help apply the solution more efficiently.
Remove all the eye makeup and creams to avoid interaction with other chemicals.
Keep your hands and nails clean.
Open the cap of the Careprost bottle by twisting it.
Dispense one drop of liquid into the small crevice on the top of the lid.
Dip the applicator into the liquid and apply the solution to your upper eyelid.
Apply it close to the lash line for getting maximum benefits and repeat this procedure with the other eye.
Ensure that the brush is washed after use and kept in a cool, dry place. This avoids contamination of the solution.
Also Read: How to Grow Eyelashes Naturally?
Things to be taken care of:
Avoid consuming coffee, alcohol, cigarettes, or other non-prescribed drugs.
It is crucial to remove contact lenses before application and wear them after at least 15 minutes.
Children should avoid using this solution.
People with eye problems, such as macular edema, iritis, uveitis and lens extraction/aphakia should refrain from using this product.
Do not apply the solution to other parts of the face. Wipe the excess solution with the help of a tissue or other absorbent material.
Remember that applying the Careprost Bimatoprost solution more than once a day will not improve the growth of the eyelashes. The medicine starts showing visible changes within a few weeks of application. It should be applied once a day, most preferably in the evening. Follow these tips and get long, thick, and beautiful eyelashes.
Also Read: The Best Nutrition for the Perfect Vision
The following two tabs change content below.
Amelia Smith
Nutritionist, herbalist, health and medicine writer and yoga enthusiast, Amelia Smith, is a professional in the health, nutrition and diet industry.
Latest posts by Amelia Smith (see all)
Tags:
beautiful eye lashes
,
buy careprost
,
buy careprost online
,
careprost
,
careprost for eyelashes
,
eye lashes
,
grow natural eye lashes
,
medicines to grow eye lashes
,
shop careprost online