If you are wondering how to increase hair growth, there are several tips that you can follow.
Everyone wants to possess long and lustrous locks. However, hair thinning and hair loss are common symptoms. Some of the common causes of hair loss include hormonal imbalances, nutritional deficiency, stress,improper hair styling products, chemical filled hair products and several other reasons. In earlier times, hair loss was more a sign of ageing, but these days with everyone leading hectic lives, it has become a common problem among many. The question is how to increase hair growth.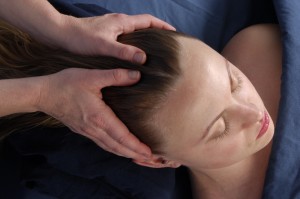 Most of us look for instant remedy for hair loss inspire of being aware of its several harmful consequences. Most of them are chemical laden and do not do any good to the hair. Going natural is the best way to deal with hair issues as it does not lead to any side effects and the results are long lasting. These remedies are bound to be very effective if you follow them regularly for at least a few weeks. Here are some effective hair growth tips:
• Hot oil massage
Massaging your scalp with hot oil is excellent to help enhance circulation and stimulate hair growth. You just have to do this for a few minutes every day to see noticeable results. Take some oil and rub it in gentle circular movements on your scalp. This helps to open up the blood vessels and also promotes blood flow.
• Rosemary
Rosemary helps promote the growth of hair, strengthens the roots and helps get rid of dandruff. The herb comprises antioxidant properties that help to encourage hair growth. Also, the silica and sulfur present in rosemary is good to arrest hair loss. The herb increases circulation to the scalp and unclog the blocked hair follicles. It can also work to darken your hair.
• Castor oil
The oil is rich in vitamin E and omega-9 fatty acids, which works to promote hair growth. The oil is excellent to help moisturize the hair, prevent frizzing and also helps to fight off any scalp infections.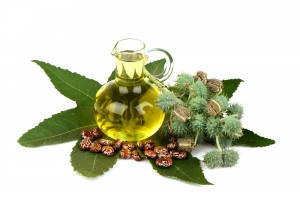 • Lemon juice
Lemons contain vitamins C, B1, B2, B5, B3, B12, B6, folic acid and other nutrients. It also contains plenty of antioxidants. Apart from hair growth, lemon juice also helps to promote shiny, smooth dandruff-free hair. It also works to enhance circulation and helps avoid hair loss. However, take care that you do not use the lemon juice in excess as it can lead to lightening of hair color over time.
Also Read:Pomegranate health benefits
To use, mix some lemon juice and coconut oil and apply it on your scalp and hair. Leave it on for a few minutes before shampooing it off. Do this at least twice a week for best results.
• Beetroot juice
Beetroot juice contains silica, iron, carotenoids, calcium, calcium, magnesium, potassium, vitamins B and C, and phosphorus. It is important to drink beetroot juice regularly to encourage hair growth. You can also drink it with other juices such as the juice of carrots, cucumbers, lettuce, coriander and others.
• Fenugreek
Rich in protein and lecithin, it is excellent to help strengthen and moisturize your hair. To use, soak some fenugreek seeds in water overnight. Grind them into a paste the following morning. Apply coconut oil in the hair followed by the application of the paste. Let it sit for at least an hour before shampooing it off. Do the process at least three times a week for best results. This is one of the important hair growth tips.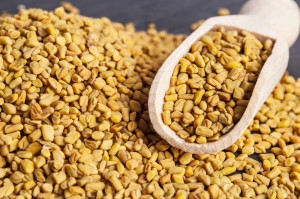 • Apple cider vinegar
This helps to clean the scalp and maintain the PH balance of the hair, which helps in accelerating hair growth. To use, wash your hair with apply apple cider vinegar as the final rinse to get shiny and healthy hair.
• Potato juice
Most people are not aware of the incredible hair promoting properties of potatoes. Potato is rich in vitamin A, B and C, which are great for healthy hair. To use, extract the juice from potatoes and apply on the scalp. Leave it on for at least 15 minutes before washing off with a mild shampoo.
Also Read:10 Foods That Will Boost Your Immune System
• Lavender
Lavender hair oil is great to arrest hair loss and encourage hair growth. Massage your hair with lavender oil every day for few minutes.
Apart from these natural hair growth tips, diet also plays an essential role in promoting healthy hair growth. It is therefore important to include plenty of nutritious and fresh foods in the diet including dairy products and green leafy vegetables.