Acne is a common condition affecting millions of Americans each year. Although acne is not a serious issue, yet it can cause serious damage to a person's confidence. However, the good news is that acne is highly treatable. There are various effective acne spa treatments that help cure the condition.

Acne is a kind of skin problem that occurs when the pores of the skin get clogged due tooil glands found at the base of the hair follicles. In scientific terms acne is called Acne vulgaris. There are two types of acne:
1. Non-inflammatory
• White heads
• Blackheads
2. Inflammatory
• Papules
• Pustules
• Nodules and cysts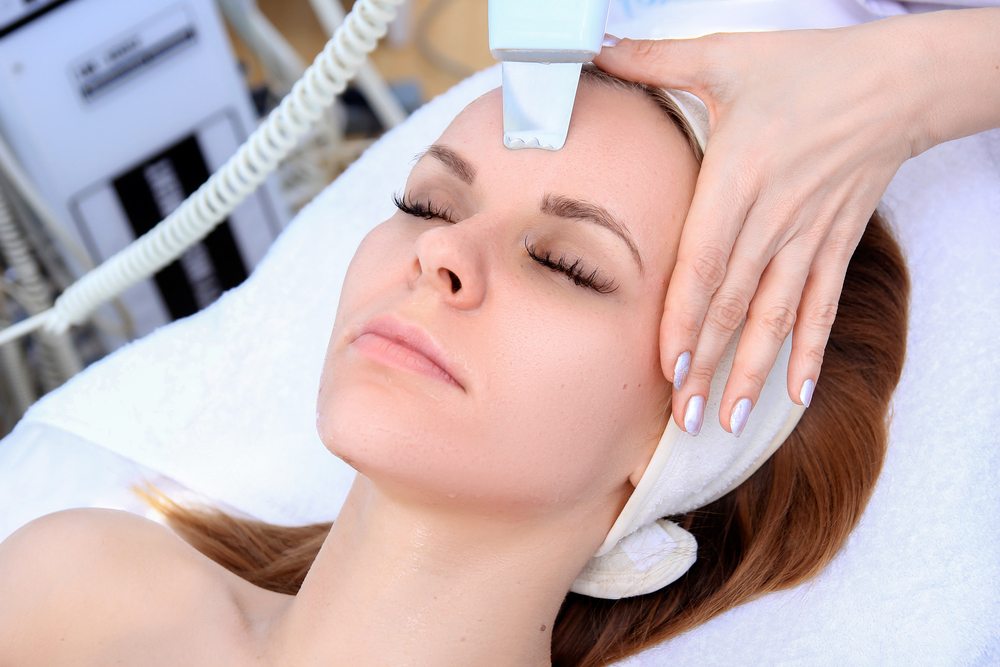 Taking care of acne prone skin is very difficult. People who have been plagued with acne know how frustrating it becomes to deal with acne sometimes.The various acne spa treatment programs explained below can cure serious acne problems and leave the skin much more clear and beautiful.
Also Read: Did you Pick your Glass of Green Tea this Morning?
Acne spa treatment programs:
There are several options available in the market to treat acne and lighten the scars they leave. Here we have compiled the best spa treatment options for acne proven to bring improvement in acne prone skin:
• Microdermabrasion:
This is a less aggressive approach for exfoliating the skin surface and for fighting acne. The top layer of the skin is exfoliated mostly by using an ultrasound mechanism leaving a clear and glowing skin. The process gently eradicatedthe superficial coat of skin, the overlying freckled patches, the skin yellowing or pigmentation caused by earlier breakouts.
• Chemical peels:
These have reportedly shown great results in treating acne. Hence, it is considered one of the best acne spa treatments. The major advantage of this treatment is that it takes very less time as compared to other treatment options. This technique uses gentle peels to break in the skin problem pores and then the chemicals in the peels loosen the dead and sticky skin cells. The peels successfully manage acne breakouts leaving a clear skin texture behind.
Also Read: Home Remedies for Glowing Skin
• Laser therapy:
Thisis an exclusive spa treatment for acne. It is very effective as it uses the enhanced wavelengths of light to treat the acne scarred skin. The laser therapy enhances the production of collagen, elastin, and melanin. The blue laser light is also known to fight acne by destroying the bacteria causing it. Thus, it is one of the most sought after treatment programs to erradicate acne completely.
• Mixto CO2 treatments:
This is one of the most expensive methods of spa treatment for acne. It is the best and the fastest way to get rid of acne taking a downtime of one week. This technique involves fractional carbon dioxide ablation to make the face acne and scar free. It leaves your skin clear, smooth, clean and scar free.
Also Read: How To Get The Perfect Skin Tan!
Do's and Don'ts of Acne Spa Treatment:
Although spa treatments are great to treat acne prone skin and theyalso help restore an individual's overall skin health, yet there are some things that you should keep in mind while going for acne spa treatments.
Do's:
• It is best to go to a specialist to treat acne as he/she will suggest the best treatment after examining your case
• Enjoy your time at the spa. Don't take it a treatment for a serious condition,insteadenjoy the leisure and luxury at the spa. Utilize the spa treatment as a way to relax your senses.
• If you find the process too costly, then opt for cheaper at-home acne spa treatments. For example, you can use your homemade acne mask or can take a steam therapy at home only with a pot of boiled water. The ideas are endless, all you need is to execute it correctly.
Don'ts:
• Never spend a hefty amount of money on the luxurious and over expensive spa treatments. Research the market and compare the prices/facilities provided by different clinics. This will help you make an informed decision.
• Never overdo the process of exfoliation, because too much of skin abrasion and cleaning may result in skin damage. Do not take the treatment constantly as the skin cells need time to grow and develop. Frequent treatments can make the skin sensitive and worsen the acne problem.
Must Read: Do's and Don'ts For Oily Skin
• Conclusion:
When it comes to acne don't underestimate those nasty breakouts, they need to be treated. Choose the best acne treatment options from the above mentined solutions. It's time to pamper your skin, choose the right option and give yourself a clear, radiant and spotless face.