If you are suffering from hypertension, sauna bath is accepted to be a good home solution that will help you reduce blood pressure. Sauna bath plays an important role in lowering high blood pressure. People living with high blood pressure should try sauna bath to keep it under control.
Sauna bath as a blood pressure medication:  
According to a new study, spending time in the sauna can help you lower the risk of developing high blood pressure. The study suggests that men who take sauna four to seven times a week are able to lower the chances of developing high blood pressure by about 50% as compared to those who take it once a week.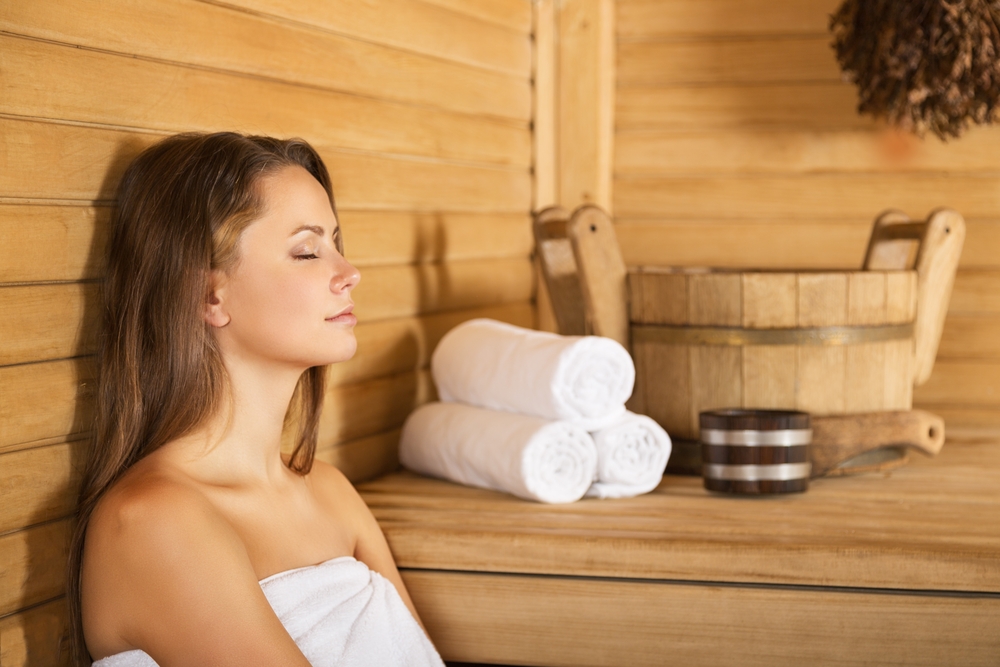 Also Read: How Is High Blood Pressure Increasing Worldwide?
A study on the effects of sauna:
A research study from the University of Eastern Finland revealed that sauna bath helps to reduce the risk of cardiovascular diseases and sudden cardiac arrest. The researchers had conducted the study on about 1,600 middle-aged men living in Finland, where the sauna is a very common feature in the homes, for an average of 22 years. This study suggested that people who frequently enjoy saunas between 4 – 7 times a week were able to reduce blood pressure by 46% as compared to those who take only once a week. Spending time in a sauna exposes you to a high temperature which helps to widen the blood vessels. Over time, it helps to improve the function of the inside layer of blood vessels and controls the blood pressure. Sauna bath removes the fluid from the body through sweating while relaxing your body and mind.
High blood pressure treatment with sauna:
According to the study of the University of Eastern Finland, the sauna bath decreases blood pressure through different biological mechanisms in the body.
During sauna bathing, the body temperature may rise up to 2°C (36°F), causing the dilation of blood vessels. If you will take regular sauna bathing, it will help you improve the function of the inside layer of blood vessels, which will reduce blood pressure in a better way. Sauna bathing provides overall relaxation to the body and mind which may also lower the systemic blood pressure.
While you are taking sauna bathing, your body exposes to a very high temperature, which in turn will cause your blood vessels to relax and lower blood pressure in the short term. Once you enter a sauna, the hot dry heat immediately starts contacting your body. This process makes you sweat immediately and your heart rate increases to 100-150 beat a minute.
Overall, saunas are safe and the people can take its help to avoid the causes of high blood pressure such as a blockage in blood vessels. Few things that you should consider before taking sauna bath:
Avoid drinking alcohol before, during or after using a sauna. It can develop the risk of dehydration, arrhythmia and sudden death increases.
If you haven't been in a sauna before, start it with 5 minutes of duration, and you can increase the duration up to 15 or 20 minutes after that.
Also Read: Use alpha-blockers for treating high blood pressure
In case, if you start feeling unwell inside the sauna chamber, please stop it as soon as possible.
Make sure to drink 8-10 glasses of water each day.
Do not take saunas if you are pregnant, have low blood pressure or any other heart issues.