Are you looking forward to the winter holidays? Unfortunately, getting sick could ruin your festive mood. You are more likely to get sick as winter weather kicks in.
Cold winds lead to decreased body temperature, and the body undergoes thermoregulation to adjust to the new climate. Sometimes this transition demonstrates through several winter-season diseases; however, by following some easy precautions during cold weather with little effort, you can have a super healthy winter.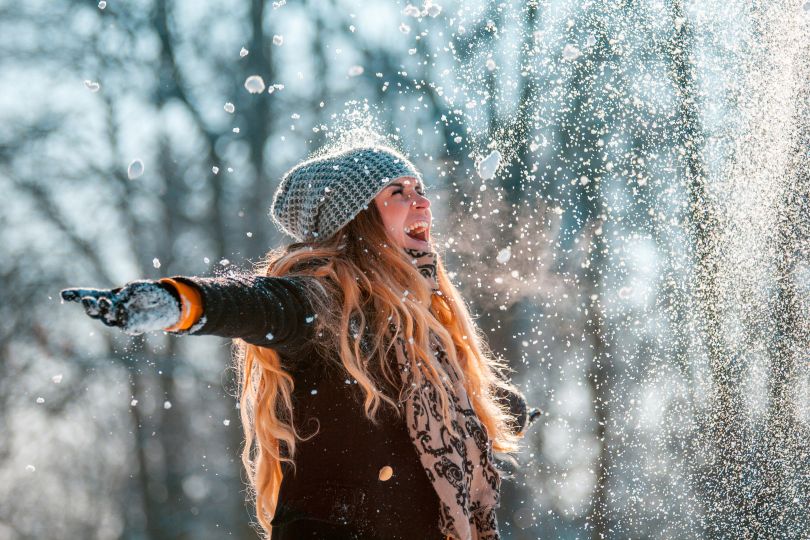 Staying warm and safe can be a challenge during the winter season. Learn how to prevent and identify cold-related issues and stay healthy during winter storms.
Eat nuts
Nuts such as almonds, cashew, and walnuts naturally increase your body temperature. When added to a winter diet, nuts can do wonders for one's body because they have more nutrition, minerals, and vitamins than any other fresh fruit.        
Include seasonal vegetables in your diet
Many winter vegetables contain a good amount of carbs and starch. However, veggies of the winter season are complex, slow-burning carbohydrates. Complex carbohydrates help you feel full and satisfied and will not cause sharp blood sugar rises. Some common root vegetables include beetroot, radishes, carrots, purple yam, etc.
Stay hydrated
Drinking the required amount of water daily and staying hydrated are important. However, you may not feel as thirsty in winter. However, having enough water intake is one of the best things you can do to avoid many winter-related health issues.
Maintain good hygiene
Wash your hands often to keep infections away. Wash well before eating, using the washroom, and touching any contaminated things. Encourage your children to practice washing their hands from time to time.
Loads up on fresh fruits   
Boost your immunity by including more seasonal fruits that, include strawberries, kiwi, papaya, amla, kiwi, etc. in your diet.
Have dark green leafy vegetables
Dark leafy vegetables are rich in vitamins A, C and K and other nutrients. Include fenugreek leaves, spinach, and mustard greens in your diet, that not only improve your bone health but also help to improve skin health by preventing dry skin issues in winter.  
Have Omega 3 fatty acids
Omega 3 fatty acids are the good fats found in foods like nuts, fish, and seeds of plants. These not only lower a person's stress level but also reduce the body's level of joint pain and stiffness.
Have enough fibre
People tend to eat more during winter months since it keeps them warm. However, this doesn't mean you only consume high-calorie and fatty foods. Add more plant-based foods that include fibre and help support digestion.  
Add more herbs and spices
Use spices like turmeric, garlic, ginger, and onions while making your food, as this help to fight inflammation, boost your immune system and maintain your overall health.
Exercise regularly
Physical activity is important to keeping one fit and healthy throughout winter. Practicing yoga or any form of physical activity will help you keep warm and increases your immune system improving defense against seasonal health illnesses like flu and colds. Besides yoga, you can try other indoor activities such as aerobics and strength training if the weather outside makes it impossible to exercise. The most important component of an exercise program is finding the activity you enjoy. If you are having fun, you may be more likely to benefit as you will be more likely to stick to the exercise regimen.   
Take care of your skin
Your skin may become dry, dull, and rough to the touch throughout the winter. Cold winds result in damaged skin which feels itchy, cracked heels and chapped lips. To keep your skin smooth and radiant, apply a good quality moisturizer and sunscreen to protect your skin. Moisturizers and cold creams should be applied regularly for excellent results. This skincare regimen is especially important for people suffering from eczema and psoriasis. Following a skincare routine is crucial to maintaining skin texture in winter. Ample hydration, moisturizing, and winter creams are a must.  
Keep yourself warm    
If you spend a lot of time outside, you must protect yourself from frostbite, hypothermia, and other cold-related problems. Keep an eye on the weather and dress appropriately. Dress warmly, and dress so you can remove a layer if required.
Tulsi and honey each morning
Winter season risks getting a cough and cold, whereas honey and tulsi help to keep yourself fit. If you have a tulsi plant at home, take a leaf from it each morning and consume it with one spoonful of honey. This helps in keeping the common cold at bay. 
Eat a lot of protein
Protein is an essential nutrient required by the body. Protein-rich foods can help maintain the body's energy requirement throughout the day. It helps build strong bones and tissues and boosts the body's metabolism. Plenty of meat, poultry, dairy products, seeds, and nuts provide sufficient protein and keep you warm.
Get enough sleep
Winter months provide you with long hours of sleep. An average adult should sleep for 7 to 8 hours a day. During the winter season, you can change your sleep pattern to keep you healthy and warm in winter. It helps boost your immune system, burns calories and eliminates stress hormones. Just avoid caffeine, eat food or exercise before you go to bed. These activities can disrupt your sleep.
Also Read: Get Your Skin Winter Ready
The following two tabs change content below.