Acne develops when the pores of the skin are clogged, generally on the face, neck, back and chest. No one knows why is it so, but it is well-known that testosterone plays a role in it.
Skin can be healthiest and clearest when it is in balance. More irritation causes breakouts in the skin. Irritation can happen due to anything which rubs scratches or comes into extended contact with skin, as well as anything which makes a skin out of balance such as over dryness, sunburn, shaving, shaving the face with irritating razors and pore-clogging cosmetics. Acne annoys people of all origins and acne treatment is also same regardless.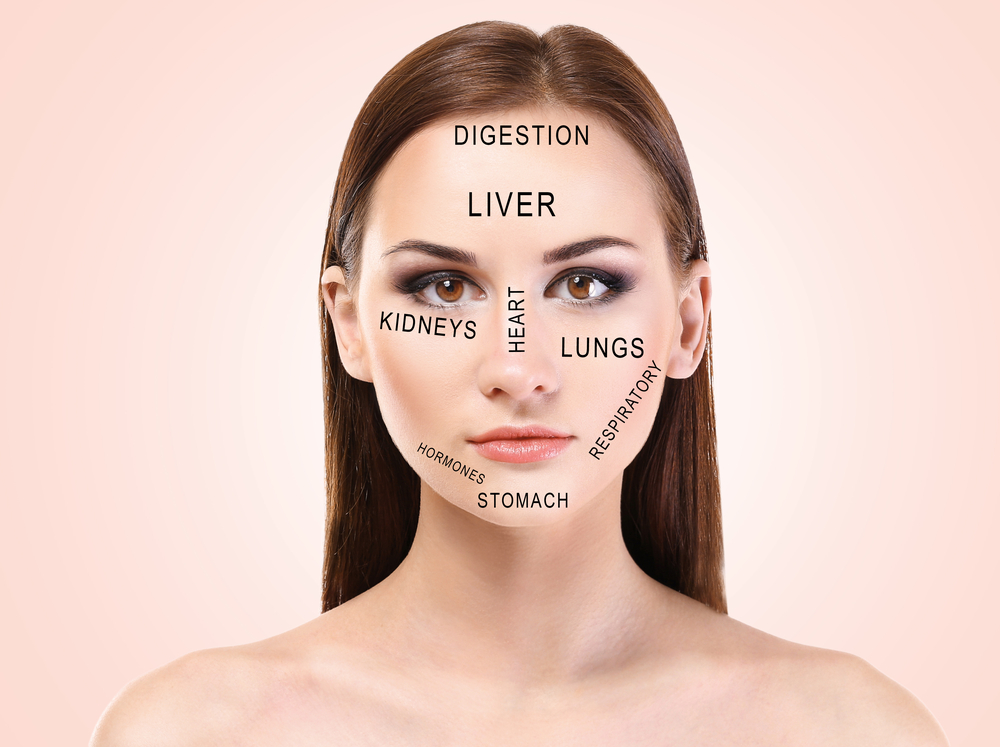 Also Read: Treatment For Asthma Now Within Everyone's Reach
Conditions:
Acne causes can be numerous. List of possible conditions includes:
Rosacea– It is a persistent skin disease and has no cure. There is no specific cause of rosacea, but it can be due to a combination of hereditary and environmental factors, i.e., eating spicy food, drinking alcoholic beverages, having intestinal bacteria. Its symptoms are small, red, pus-filled bumps on the skin, present during flare-ups. It generally affects only skin on your nose, cheeks, and forehead. It can be controlled by taking care of the skin and using gentle cleansers and oil-free, water-based skin care products that don't contain alcohol, menthol, witch hazel and exfoliating agents, as these may worsen the symptoms.
Polycystic Ovarian Syndrome– It is a condition in which a woman's level of the sex hormones estrogen and progesterone are imbalanced leading to the growth of ovarian cysts leading to complexities with a women's menstrual cycle, fertility, cardiac function, and appearance. It is caused due to heredity or overproduction of the hormone androgen. Its symptoms are an irregular menstrual cycle, excess hairs on the face, chest, stomach, thumb or toes, a decrease in breast size, deeper voice, thin hair, acne, weight gain, pelvic pain, depression, infertility. It might also lead to other health issues like diabetes, hypertension, and high cholesterol. It can be treated with a regular healthy diet, exercise, anti-androgen drugs or a recommended surgery.
Adrenal Cortical Carcinoma– It is a rare disease, caused by a cancerous growth in the adrenal cortex, i.e., the outer layer of the adrenal glands. Its causes are not known. Its symptoms include increased facial and body hair, particularly in females, deepened voice in females, early signs of puberty in children, enlarged breast tissue in males, weight gain, high blood pressure, high blood sugar, muscle weakness in the legs and bruising on the body. It can be treated by chemotherapy, surgery, radiation or biologic therapy.
Hyperhidrosis Disorder– It results in excessive sweating even in cooler weather or without any trigger at all. It can be established due to medical issues like heart disease, cancer, adrenal gland disorders, stroke, hyperthyroidism, menopause, spinal cord injuries, lung disease, Parkinson's disease. Its symptoms are enormous sweating for at least six months without any reason, sweat occurring on both sides of your body in roughly the same amount, incidents of extreme sweating at least once a week, limitless sweating began at the age lower than 25 years, no sweating while sleeping, family history of hyperhidrosis. It can be treated by specialized antiperspirant, iontophoresis, Botox or surgery.
Cushing's Syndrome– It's due to abnormally high levels of the hormone cortisol due to heredity, high stress, athletic training, malnutrition, alcoholism, and depression. The most common symptoms of Cushing's syndrome are weight gain, obesity, fatty deposits in the midsection, face and between the shoulders and the upper back, purple stretch marks on the breasts, arms, abdomen and thighs, thinning skin that bruises easily, skin injuries that are healed up slowly, acne, fatigue, muscle weakness, glucose intolerance, increased thirst, increased urination, bone loss, high blood pressure, headache, cognitive dysfunction, anxiety, irritability, depression, increased incidence of infections, extra facial and body hair, irregular menstruation, erectile dysfunction in males, loss of sexual interest, decreased fertility and slow growth rate in children. Its treatment includes prescribed medications that reduce cortisol production in the adrenal glands or decrease ACTH production in the pituitary gland. In the case of tumors, surgical removal is essential or doctor can recommend radiation therapy or chemotherapy.
PMS (Premenstrual Syndrome) – It affects a woman's emotions, physical health, and behavior during certain days of the menstrual cycle, basically just before the menses. It's related to a change in both sex hormone and serotonin levels at the beginning of the menstrual cycle. Its causes include a family history of depression or PMS, domestic violence, substance abuse, physical trauma and emotional trauma. The symptoms of PMS are abdominal bloating, fatigue, irritability, changes in sleep patterns, anxiety, depression, sadness and emotional outbursts. There is no cure for it, but steps can be taken to ease the symptoms. The treatment options are drinking plenty of fluids, having a balanced diet, supplements like folic acid, Vitamin B-6, calcium and magnesium, Vitamin D, sleeping at least eight hours, exercising, cognitive behavioral therapy.
Excessive Hair in Women– It is developed due to higher than normal levels of androgens including testosterone. Its symptoms are sleep problems, headaches, pelvic pain, infertility, mood changes, fatigue. It can be treated with Minoxidil, anabolic steroids, testosterone, cyclosporine.
Acne Medication                                                    
Various gels, lotions and creams are available for acne treatment. There are also available acne medicines, but then too, there is no stop to hormonal changes causing them. Some of them are listed below:
Benzoyl Peroxide
Retinoids
Azelaic Acid
Antibiotic Tablets
The Pill (a hormone treatment)
Isotretinoin Tablets
Also Read: Alcohol – How Much Is Too Much?
Acne Cure
Gentle Cleansing
Toning
Healing Masks
Exfoliate regularly
Spot treatment
Fight Bacteria
Moisturize
Take Probiotic Supplement
Take Guggul
Eat Healthy