Chapped lip/dry lip problem faced by people is not limited to winters only, many girls and guys face this problem regardless of the climatic changes. So, one can use the home remedies for chapped lips given below to cure the problem naturally.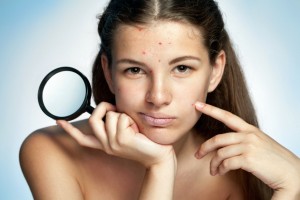 Pink lips are a sign of beauty, but it also indicates health and self-care habits of the person. A tint of red colour on the lips gives them a glamorous look, but all kind of lip makeup can go waste if the lips are not properly hydrated or are unhealthy.
Red lipstick can do nothing to the lips that are dry, sore and cracked; instead the lipstick would make the imperfections more prominent. Chapped or dry lips could be due to various reasons like bad weather, lack of proper hydration, use of certain medicines, smoking, allergic reactions, lip-licking habits and sometimes illness may also cause cracked lips.
Here are a few home remedies for dry lips that you can adopt:
1. Sugar exfoliation:
Sugar is a perfect exfoliator. If you exfoliate your lips properly, then you can restore their natural suppleness and softness.
• Make a mixture of one spoon of sugar and one spoon of honey
• Apply on your lips generously
• Let it sit for a few minutes
• Use your fingers to scrub gently the lips and moisten the cells
• Wash with lukewarm water
2. Brown sugar scrub:
Grab a few teaspoonfuls of brown sugar and mix it with honey plus few drops of olive oil. Scrub the dead layer of the skin of lips with this mixture using your fingers. Do this gently and leave the mixture on the lips for a few minutes. Then wash off with warm water.
Also Read: How to take care of your eyes
3. Honey Moisturizer:
Honey is a wonderful moisturiser and also possess antibacterial properties. You need to apply organic honey on your lips and several times a day. Repeated application for many weeks can give you softer lips.
4. Coconut oil:
This oil is a well-known remedy for many skin ailments, and it works well for the chapped lips too. It's a very easy to follow home remedy for dry lips. Simply apply generous amounts of coconut oil on your lips several times a day to keep the lips moist and hydrated.
5. Castor Oil:
Castor oil is similar to the coconut oil in its healing properties. Applying castor oil on your lips few times a day will make your lips soft and will heal the cracks.
6. Milk cream:
It is an age old remedy for the treatment of chapped lips. Calling it a grandma's staple tip for chapped lips, wouldn't be an exaggeration. Milk cream consists of high-fat content, and it is a great lip moisturizer.
• Apply a fresh milk cream coat on your lips
• Leave it for ten minutes
• Wash your lips with cotton ball dipped in fresh milk or lukewarm water
• Repeat the procedure daily for a week or until your chapped lips are healed
Also Read: Osteoporosis and the ways to deal with it 
7. Petroleum jelly:
Petroleum jelly is a good and effective home remedy for chapped lips. To use the petroleum jelly you can:
• Apply the petroleum jelly on your lips several times a day, to keep the lips moisturised
• Daily application of the petroleum jelly on your lips will moisten the dead cells and help them to shed off from your lips, giving you a fresh and soft new lip layer
8. Rose petals and glycerine:
Find some fresh rose petals, wash the petals and crush them. Now take a few drops of glycerine or a few drops of fresh milk and put on the crushed rose petals. Use the mixture on the lips every night before hitting the bed. Leave it overnight and you will wake up with soft, supple and red lips. This home remedy for the chapped lips not only heals the cracks on lips but also enhance the colour of lips.
9. Avocado paste:
Avocado fruit pulp is a good moisturizer. You can use it to rehydrate your skin. Mash the avocado pulp to form a paste and apply it directly to your lips. Rinse the lips off after 20-30 minutes. It's a natural moisturizer and will do wonders to the health of your skin.
10. Drink water:
Your lips can be dehydrated, and this might be the reason behind your dry and painful lips. It is very necessary to drink ample amount of water for your skin. Start your day with a glassful of water and drink at least 6-8 glasses of water each day.
Following this regimen daily will keep your skin hydrated and glowing, it will also flush the toxins out of your body.
All these home remedies for chapped lips are very effective, and they also prevent the reoccurrence of the problems if the tips given above are followed properly.