Everyone wants to have a picture-perfect face. Even if you are not gifted with the best skin, there are some home remedies for clear skin to modify its natural complexion.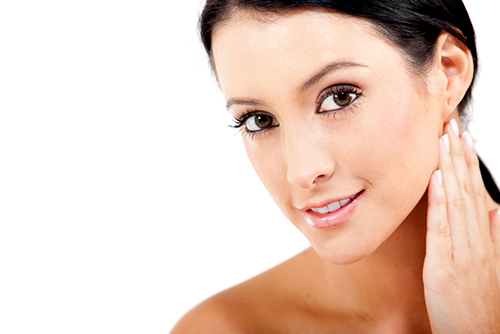 Every person living on this earth has different physical attributes, genes, and appearance, so whatever you have as god-gifted is difficult to change. But, it does not mean you cannot transform yourself. When it comes to improving your skin color, you can simply believe in some skin care home remedies that can bring certain changes in your complexion.
Many people don't believe in external factors that can modify the color of natural skin while many others think that it can be improved. It's all about the difference between smartness and beautiful. Well, if you are looking for ways to get a better skin, then the home remedies for clear skin will not disappoint you. Only what you need is to use them persistently and take some precautions to take care of your skin, especially the face.
There is a long list of natural skin care products that you can try at home, and the most important thing is that their side-effects are almost negligible. Let's see some of those home products and practices.
Also Read: How to take care of your eyes
• Lemon and honey
Both lemon and honey work like a natural bleacher to the skin. A mixture of these two can naturally clean the skin and maintain its glow. Take a tablespoon of honey and mix the equal amount of lemon juice. Moist your face before using this paste on it and after a while wash it with cold water. You will feel the freshness after every use. Apply it once a day, especially after coming home from outside.
• Papaya to treat acne marks
Some beauty products claim to have papaya as an essential ingredient. It effectively treats acne marks and eliminates dead skin cells, bringing its softness back. Papaya contains papain, a type of enzyme, which counters skin inflammation. Apply the flesh of papaya directly on the skin and wash it off after about 20 minutes.
• Banana peel
The goodness of banana can be felt by eating it and using it as a skin gel. The banana peel contains lutein that can reduce skin inflammation and acne. Furthermore, the application of banana peel can promote healthy cell growth that minimizes the chances of skin redness. This skin care home remedy is available to use in every season.
• Diet is the key
What you eat is reflected by the appearance, very true! The intake of low-glycemic food items is important to decrease the impact of skin inflammation. There are certain food items recommended under the home remedies for clearer skin. Any particular foods like bran cereals, rolled oats, nuts, legume, yogurt and green vegetables should be taken regularly to achieve a natural skin glow. Don't forget to add fruit to your diet menu. Papaya, banana, grapes, pineapple, figs, raisins, strawberry and apple are the top most fruits recommended to eat regularly for the people living in some parts of the world. The most important vitamins for the skin are A and D, and omega-3 fatty acids help the body to prosper, so ensure that they are available in your diet.
• Layer of egg white and honey
Take the white part of an egg and add a little amount of honey. Put a layer of this paste on your skin for 15-20 minutes and then wash it softly. Egg whites can tighten your skin while honey can bright it up. This practice at least once a week will give your skin a changed look.
• Turmeric paste
Another important natural antiseptic material is turmeric that gently heals minor wound marks and makes skin bright. Apply a thick turmeric paste on the skin and leave it for some 10 minutes. It is included among the most effective home remedies for clear skin, turmeric is very safe to use.
Also Read: High fibre food for a healthy body
• Aloe-Vera gel
The anti-inflammatory and anti-septic properties found in Aloe-Vera leaf provide the best remedy for clear skin and treat its redness.
• Tomato
The easily available tomato can enhance the natural glow of the skin. You can use a mixture of tomato pulp and cucumber on a skin and let it remain for an hour. Add 1-2 avocados for greater effects.
• Change lifestyle
Along with the application of skin care home remedies it' also crucial to make some adjustments in your lifestyle for better results. Some particular tips recommended by the experts include full sleep, protection from UV rays, reduction of environmental pollution, no smoking, and no alcohol. These factors can gradually damage the skin's beauty. Living a stress-free life also matters a lot in achieving a healthy and attractive look.
Conclusion:
Our natural complexion is the most important asset naturally gifted to all of us. The natural glow of skin makes a difference, irrelevant to its color. In this regard, the home remedies for clear skin give you the best results at a very affordable cost. Apply these home methods and flaunt your natural glow.