Almost women wish to have perfect eyebrows and long eyelashes, but not all are blessed with the natural length and thickness of their eyelashes and brows. Many hair growth supplements and products can be seen in the market, but not all work. Choosing the one that works for your eyebrow and eyelash growth becomes difficult, especially when trying a growth serum for the first time.
In the confusion of choosing the right eyelash and eyebrow growth serum, it is wise to target and consider a solution with positive reviews. It offers the best results, for example, Careprost eyelash serum. If applied regularly, it is one product that offers good results in a stipulated time frame. If you want longer lashes naturally, try your hands-on Careprost serum. Some claim that this lash growth solution also grows thicker eyebrows when applied to eyebrows; however, no clinical evidence to approve this fact. To experience the best results, buy Careprost online from an authentic place to get it delivered to your doorstep.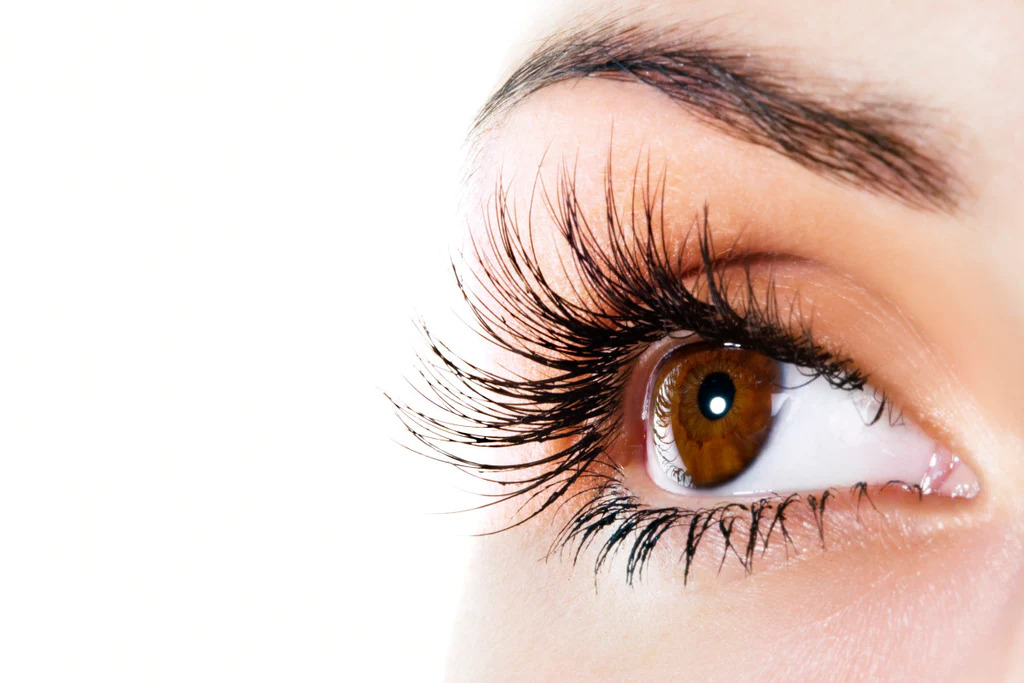 Growing Eyebrows and Eyelashes Naturally
Some most popular tips to grow eyelashes and eyebrows work wonders when looking for natural solutions. Here are some effective eyelash and eyebrow growth tips for you:
1. Castor Oil 
Castor oil contains nourishing fatty acids that aid your lashes and eyebrows to grow longer and thicker. Castor oil is one of the best ways to get thicker eyebrows and eyelashes. It contains proteins, vitamins, fatty acids and antioxidants that nourish hair follicles. Soak a cotton swab in castor oil, apply it to each eyebrow and eyelash, and massage gently for 2-3 minutes. Leave it for 30 minutes and wash it off with lukewarm water. The best time to apply castor oil is before going to bed.
2. Coconut Oil
Coconut oil works wonders in growing hair. This is filled with proteins and nutrients like vitamin E and iron. Coconut oil helps to grow longer eyelashes and thicker eyebrows. Massage with a few drops of coconut oil on your brows and lashes, and leave it overnight; rinse it with lukewarm water when you wake up.
3. Egg Yolk
Eggs are rich in protein; egg yolk can make your eyebrow hair healthy. Egg yolk helps to grow eyebrows naturally. To grow thicker eyebrows, apply egg yolk at each of your eyebrows with cotton balls, let it sit for 15-20 minutes, and wash it off with lukewarm water.
4. Jojoba Oil
Jojoba oil nourishes your hair follicles. It helps to grow your lashes and eyebrows thicker and longer and gives a natural shine. Massage a few drops of Jojoba oil into your brows and lashes, and leave it overnight. Wash your face in the morning. Do this every day for at least 2 months for the best result.
5. Olive Oil
This oil is good for the kitchen and is one of the fastest ways to grow eyelashes and eyebrows naturally. Olive oil massage helps to maintain the dark brows hair. Massage your brows with warm olive oil for five minutes and leave it overnight. Wash it off with lukewarm water when you wake up in the morning.
6. Eat Healthily
Eating healthy is advisable for getting a healthy life. Food is good for the skin and for enhancing scalp hair, eyelashes, and brows. Good food includes vitamins, protein, and minerals.
7. Eyelashes care with growth serum
Careprost eyelash serum is a product that naturally offers the growth of eyelashes and eyebrows.
About Careprost Eyelash Serum
The Careprost eye drop is a prescription medicine for treating glaucoma conditions. The side effects of Careprost turned positive, and dermatologists started recommending this product for growing eyelashes. Today, Careprost serum is widely used for growing eyelashes. Some also utilize it as eyebrow hair growth serum. Its active ingredient (Bimatoprost – 0.03%) increases the eyelashes' density, thickness, and length. Buy Careprost online at alldaychemist.com for natural eyelash growth. Careprost is widely used for treating hypotrichosis conditions.
Also Read: Top Benefits of Using Careprost Eye Drops