'Impotency' is the word makes a man think of terms like failure and weakness. If you feel that you are impotent. This blog will help you in curing erectile dysfunction problems through various methods, including home remedies and medicinal treatment etc.

Erectile dysfunction (ED) is an embarrassing condition that is referred to as a man's inability to get an erection. This condition is like a nightmare for men, and they equate this condition with failure, loss of dignity, and masculinity. Erectile dysfunction is a very common condition, especially in older men and an estimated half of all men between the ages of 40 and 70 suffer from some degree of the same.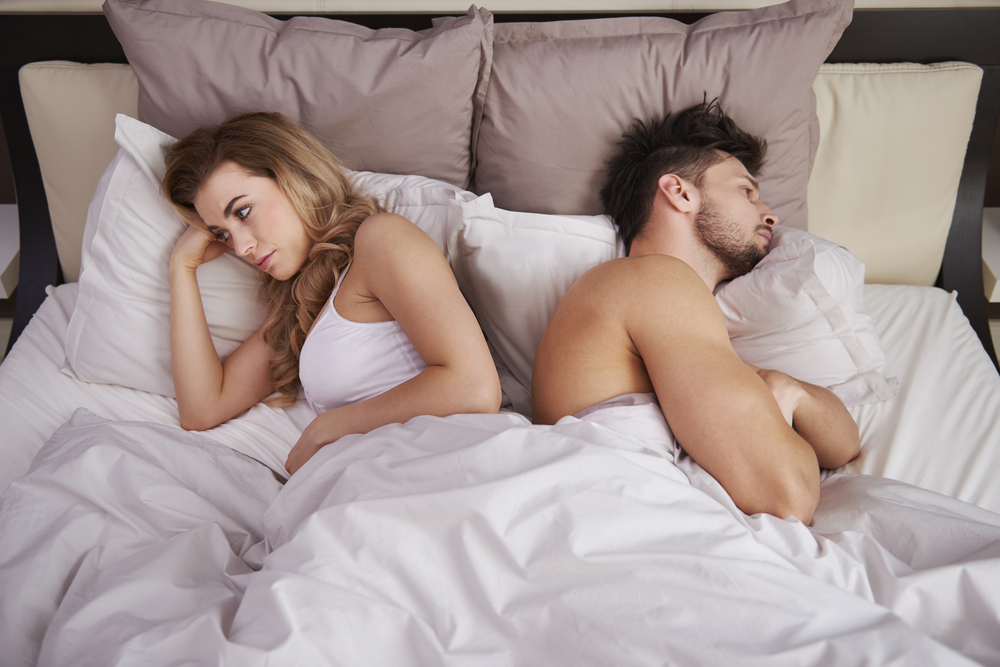 But, men shouldn't be hard on themselves, as ED can be cured with home remedies and treatment. Here in this blog, you will get a fine detail on the different ways you can treat your ED problem.
Also Read: Erectile Dysfunction : Causes, Diagnosis And Treatment
Causes of erectile dysfunction:
Numerous factors are responsible for erectile dysfunction state, including stress, lifestyle, physical injury, and medical conditions. Causes of ED are as described below:
• Diseases affecting blood vessels like high blood pressure, diabetes, and high cholesterol. Studies have shown that about half of men with diabetes develop erection problems.
• Hormonal problems
• Surgery or injury
• Diseases affecting nerves include multiple sclerosis and Parkinson's disease.
• Certain medications like beta-blockers and some antidepressants
• Alcohol abuse
• Physiological factors, including depression
• Smoking or use of other tobacco products
There are other factors, including activities that constrict blood flow to the penis may increase the risk of erection problems. Men who indulge in frequent long-distance bicycle riding are also at increased risk of ED. But, you shouldn't feel depressed as below are the ways through which you can reverse the condition of ED.
Also Read: Take Drugs For Erectile dysfunction(ED) as prescribed!
How to cure erectile dysfunction?
Treatment of ED depends on the cause, but there are various direct and natural remedies that may treat the condition. These are as follows:
• Sildenafil, Tadalafil, and Vardenafil- Doctors prescribe these ED medications as these works efficiently. These drugs help in increasing the blood flow by heightening the effect of nitric oxide in the body. Moreover, these cause the penis muscles to relax and allow the blood increase that leads to a proper erection.
• Penile injections- Alprostadil is an FDA-approved erectile dysfunction drug that is recommended by the doctors. It can be used by injecting directly into the penis to trigger an automatic erection. Penile injection treatment is one of the most effective ED treatments for men who can't take oral treatment. Reports have stated that injections for ED has 85 percent success rate. Some of the side effects of using penile injections include burning sensation.
• MUSE- Medicated Urethral System for Erection (MUSE) is an FDA approved dissolvable pellet that can be inserted directly into the urethra, the opening of the penis. MUSE triggers an erection in about 10 minutes that can last as long as an hour. Aching sensation, redness, burning, and minor bleeding are some of the side-effects of using MUSE.
• Non-drug options- Some of the non-drug treatments include penile vacuum pumps, penile implants, and blood vessel surgery. The penile vacuum pumps treat the ED condition by pulling the blood into the penis, which is used right before the intercourse. However, penile implants are done through surgery by inserting into the penis, and these can be inflated when necessary. On the other hand, blood vessel surgery is recommended only when leaking vessels cause ED.
Also Read: Modern Lifestyle and Erectile Dysfunction
Natural treatments for curing ED:
There are various natural treatments that can cure the condition of erectile dysfunction. These include the following:
• Lifestyle changes- If ED problem is due to the lifestyle then the doctor may advise you to make some amendments. He/she may advise you to lose weight if you are overweight, quit smoking, cut back alcohol consumption, stop taking illegal drugs, and exercise regularly.
• Try masturbation- It's imperative to please your partner, but before doing it you need to please yourself too. You need to overcome performance anxiety by doing masturbation. You can start masturbation as usual, but stop midway and let the erection die down. This will help you achieve your own pleasure. Now, the next step for you is to bring that ability into a sexual situation with your partner.
• Ginseng- Ginseng is a natural herb that has long been used to stimulate male sexual function. A study conducted on various men suffering from ED in the year 2002 stated that the herb helped them alleviate symptoms of erectile dysfunction and brought "enhanced penile tip rigidity."
• Horny goat weed- Since ages, horny goat weed has been one of the finest treatments for sexual dysfunction. It is effective because of the primary compound called icariin that acts in a similar way as drugs like Sildenafil.
Also Read: Ways to protect your erection
Conclusion:
Erectile dysfunction is among one of the major problems that men are facing these days. But, the ways mentioned above can help you overcome the condition.